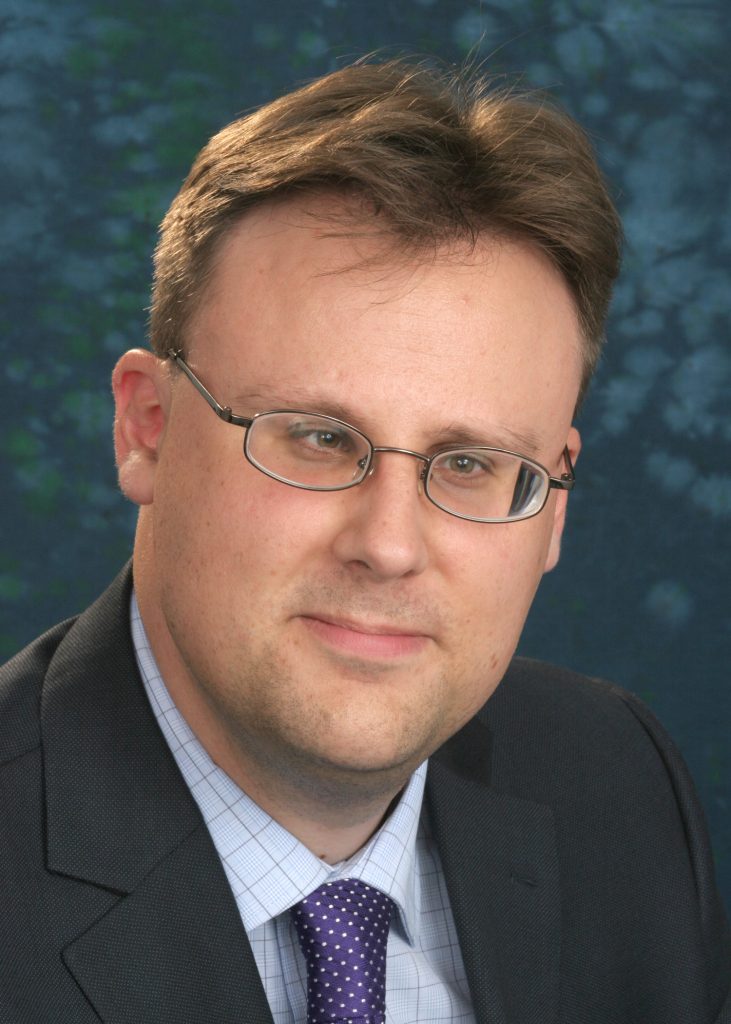 "Some days I can be in Westminster, helping to brief parliamentarians and civil servants on a range of issues from energy storage through to health and safety or data protection legislation," says Carl Thomson about his role as Director at global public affairs agency Interel.
What does your role entail?
There's a lot of variety in my job as a Director at Interel. My main responsibilities are to provide strategic oversight and delivery on key public affairs accounts, including political counsel for our UK and international clients. I support our 20-strong team in London by helping to add value to our monitoring and intelligence function, and take an active role in marketing and business development. I also assist our Managing Partner with line management and staffing issues. In the last few months I've taken on the role of compliance officer for our dealings with the register of consultant lobbyists, ensuring that we continue to uphold the legal obligations and high ethical standards expected of our industry.
The great thing about working at Interel is that no two weeks are ever the same. Some days I can be in Westminster, helping to brief parliamentarians and civil servants on a range of issues from energy storage through to health and safety or data protection legislation. On other days I'll be working on a proposal for a listed company, or writing an analysis for an American or Chinese client on anything from the status of the Brexit negotiations through to the internal mechanisms of the UK's two main political parties. I spend a lot of time out of the office, attending industry receptions and networking events to promote the benefits of targeted public affairs engagement and helping to win new business.
What do you like most about your job?
The diversity that I mention above is something that I really appreciate, but the best thing about Interel is definitely our people. We have a young and dynamic team. A lot of our employees are recent graduates brimming with new ideas and with a different way of looking at the world. At the same time, we have some real heavyweight experience in the company. Our Managing Partner George McGregor, for example, is a former Special Advisor to the Secretary of State for Scotland, while our Group Head of Technology Stephen Edwards has advised some of the largest tech and cyber security companies in the world. There's people with lots of different views and backgrounds in our office and this means we can help our clients understand issues and analyse political developments from a range of perspectives.
Being an international agency, we're also able to draw upon the expertise of our offices in six different countries and a partner network in more than 70 markets. Some international agencies pay lip service to integration, but at Interel we really have a culture where we can pick up the phone and talk to someone in Germany or China just as easily as speaking to a colleague across your desk. Obviously, there's a lot of opportunities to travel and learn from people who have been involved in successful campaigns all over the world, and that's something I really enjoy.
You're on the Management Committee for the Association of Professional Political Consultants (APPC), what does that involve?
The Association of Professional Political Consultants (APPC) is the self-regulatory body for UK public affairs practitioners. It encourages transparency by maintaining a register of lobbyists and their clients, and enforces high standards by requiring our members to adhere to a Code of Conduct. This includes things such as prohibiting payment to MPs, making sure that lobbyists can't hold a parliamentary pass, and ensuring that public affairs professionals act with integrity and never make misleading or inaccurate statements in any work they do for clients. We also have a broader remit to promote an understanding of the public affairs sector and the contribution that effective lobbying makes to public life.
I was elected onto the APPC's Management Committee last summer and then re-elected for another term earlier this year. In this role I support Paul Bristow, the APPC Chairman, and the rest of the team with the governance of the organisation. More recently this has included reviewing the Code of Conduct to make sure it is still relevant and up to date, and meeting with the Government's lobbying registrar to communicate our views on the regulation of our industry.
Over the past year I've represented the APPC by speaking at seminars and advising trade associations on how to ensure they carry out their public affairs work in an ethical and transparent way, and provided training for in-house and agency professionals. I also interview new applicants for APPC membership, ensuring their processes and procedures are compliant with the requirements of our Code of Conduct. In the last few months we've seen our membership grow to encompass not only other public affairs consultancies, but also industry bodies and individual practitioners.
My Interel colleague Anna Jobling is also a member of the APPC's Young Consultants' Committee. They've been doing some great work on reaching out to younger people in our profession, giving advice to new entrants and organising our successful receptions at this year's party conferences.
What are the top three qualities you look for when hiring a new team member?
The three most important things are definitely personality, enthusiasm and a passion for politics. While degree subject and experience are important, and we'd ideally look for someone who's spent time working for an MP or political party, you can give yourself a real advantage in our industry by showing that you're the kind of person who can go out and make things happen.
My advice to any graduate looking to get into public affairs would be to think about how you can benefit from the opportunities available to you. Take advantage of any chance you can get to do an internship or gain work experience. Get involved in a campaign group or think tank, or a political association at your university. Produce some well written articles for a political blog. There are lots of people who want to work in public affairs, so you need to think about what you can do to set yourself apart from the crowd.
How do you deal with a difficult client?
It depends on the reason for finding the client difficult. If they're difficult because you don't have a personal connection, then the best solution is try and engineer situations which allow you to build up rapport and develop a relationship with them. If you find a client difficult because they expect too much from you, or they're too demanding, then that's a discussion that needs to happen within the context of your contract negotiations.
Sometimes clients can be difficult, not when they ask too much, but when they become unresponsive or don't sign of work in good time. This can happen for a number of reasons – either because the client has a capacity challenge, or due to the public affairs function not being owned by any particular individual within the company. In those instances you need to recalibrate and consider whether the work you're producing is really grabbing the client's attention. A lot of relationships in our industry suffer when there's a gap between what the client expects to get out of public affairs, and what the agency is trying to deliver. That's why it's always a good idea to make sure your strategy is regularly reviewed and that you have frequent meetings with your client to ensure you're both working towards the same objectives.
How do you think PR as an industry can be more transparent and ethical?
The PR and public affairs industry in the UK is in almost all instances very transparent and ethical – the overwhelming majority of practitioners I've met in my eight years in the sector have been committed to providing the best quality of service and to their own professional development. In many regards, we can see this through the success of the APPC and the number of agencies signed up to its Code of Conduct.
It's unfortunate that public affairs has a reputation as being a bit opaque, but it's easy to forget that pretty much all the scandals we've seen in recent years haven't involved any actual lobbyists – just undercover journalists and MPs behaving badly. Ultimately the best safeguard against unethical conduct is for clients to demand the highest possible standards from any agency they appoint. That means only hiring public affairs consultancies that are signed up to the APPC Code of Conduct and who comply with the requirements of the UK's statutory lobbying register. When lobbyists do engage in behaviour that is wrong, it needs to be clear that there will be a reputational and commercial penalty – I think that's something we've seen with the recent Bell Pottinger scandal.
Global public affairs is serious business. How do you wind down after a hard day at work?
I'm often out in the evening during the week attending policy or networking events, so I try to keep weekends free to spend time with my family. Outside of work I enjoy going to the cinema and socialising with friends. I'm a fan of rock music and when I get the opportunity I like going to concerts at the Camden Underworld.
I'm also politically active outside of work. I stood for Parliament at the 2005 General Election and served as a Conservative Party councillor for six years. Being involved in politics helps me give my clients real insight, and it's a great way of being involved in the local community.
My biggest passion is travelling to Eastern Europe. I studied Russian at university and I've been to pretty much all the countries of the former Eastern bloc. One of my favourite places to visit is Romania. Outside of Bucharest, the scenery is beautiful and there's some fascinating pre-modern and medieval architecture, particularly in the north of the country.