ResponseSource connects media and influencers to the resources they need, fast.
More than 30,000 journalists and content creators use our network to secure the insight, information and connections they need from a selected range of trusted and reliable contacts
To them, we're a proven resource for creating high quality, expert content.
And for PR and comms professionals, we're the industry's worst-kept secret, an established way to secure the attention of the most important media and influencers.
Here to help
The ResponseSource Journalist Enquiry Service was created in 1998 by a journalist, and from the beginning, our goal was to help journalists and influencers get the information they needed.
By putting content creators first, we've proven our value to the media – and created a powerful network that PRs can use to give themselves an edge.
A trusted resource
ResponseSource is the UK's most trusted network for media, influencers and PR professionals. In October 2018, we became part of Access Intelligence and joined a portfolio of products on a mission to create a world of open and effective communication.
With an evolving portfolio that also includes Vuelio, a market-leading software that helps public affairs, PR and communications professionals by giving them the tools they need to make their story have impact, and Pulsar, an audience insights and social listening platform, Access Intelligence is a tech innovator delivering high quality SaaS products for leading global organisations.
ISO/IEC 27001 certification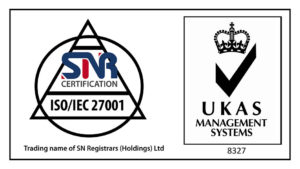 The Access Intelligence Group – including its brands Vuelio, ResponseSource and Pulsar – has achieved the ISO/IEC 27001 certification. This is an international standard for Information Security Management that demonstrates an ongoing commitment to apply the most rigorous risk management model to protect information and data belonging to both the Group and its clients.
The standard forms the basis for effective management of confidential information and the application of information security controls. It recognises an ongoing commitment to review systems and suppliers, identify risks, assess implications and put controls in place for data security. This includes auditing all systems, information assets, operational processes, legal and regulatory requirements, and an ongoing training programme to strengthen the organisation's expertise in risk management and data security.
ISO 27001 recognises the Group's exceptional standards in data management and security. This benefits all clients who can rely on the company's ability to store and process sensitive data in a secure way underpinned by robust systems, increased business resilience, and improved management processes.