How to get into commercial journalism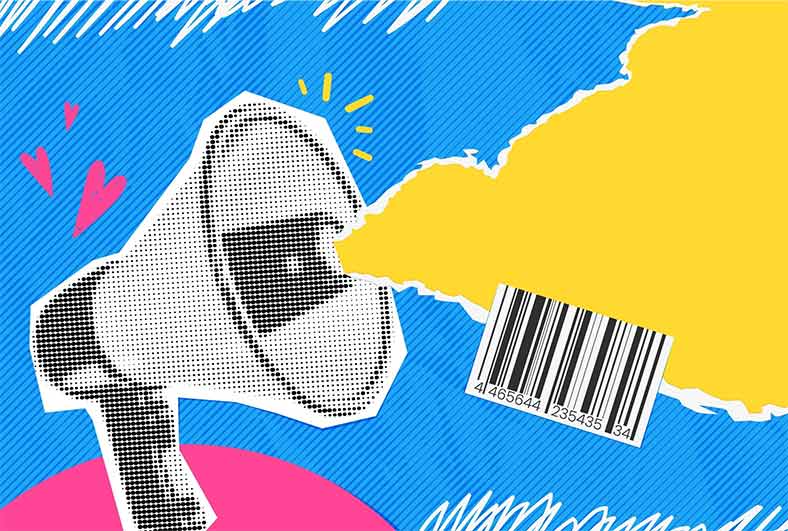 Journalism can be a tough industry to break into. However, an advantage over other sectors is the many different specialisms you can pursue. From political journalism to sports journalism, finding a niche can really help you stand out from the crowd and allow you to explore and write on a topic that is of interest to you.
One form of journalism that you may not have heard of is commercial journalism. JournoResources recently ran an event with Isabella Silvers, a freelance journalist and Branded Content Editor at Hearst UK, about what it is, how it differs from editorial, and how to write great commercial content copy.
What exactly is commercial journalism and how does it differ from advertising?
Commercial journalism is content produced by a publisher with a paid advertiser. This can also be called branded content or an advertorial. It has to please the client, the brand and the audience and it can feature in print, online, and on social media, too.
In Isabella's experience, the client will never have 100% control of the content being produced but there are different levels of integration that occur. At Hearst, they are divided up into co-branded, partner and sponsored. A co-branded piece of content will be created with the brand and editorial style in mind. It should feel at home on the title without the client's integration, for example an interview with a celebrity or a tip-led piece. These usually result in high engagement.
Partner branded content is much more focused on the client and because of this, these pieces might not get as high engagement.
Finally, you have sponsored content. At Hearst, this is completely editorial. This could include adding a badge/logo to existing content or creating new content on a theme that the client approves. There are minimal amendments from the client and again, this has high engagement.
Campaign life cycle and potential issues
A commercial editor or branded content editor will oversee the whole campaign across however many titles and platforms it's been designed for. This means working with multiple internal teams, as well as the client, and ensuring brand tone and integrity throughout.
The campaign will begin with a brief, either from a client approaching a publisher or vice versa. Then the commercial editor will work with the sales team to come up with ideas for what could work well for the client, taking into consideration their brief but also the brand it's for and how that will fit with the editorial style.
The final idea will then be pitched to the client and confirmed. The duration of the campaign is then decided and the team will start work on the production of the piece of content. This could require contacting talent to contribute or finding locations to film.
Once complete, it will be checked and edited and sub-edited. The client then feeds back with any amendments or changes they would like to make. The commercial editor then sense checks these and ensures they're in line with brand style and tone. Finally, the content is published and pushed out on various social media platforms.
There can of course be issues with a campaign. The client will have requests about the content that need to be met, while not diverting too much from the brand's style. Once the campaign has been produced, then you need to keep an eye on how it is performing and if any tweaks need to be made.
Difference to editorial and dos and don'ts
There are some differences when it comes to working on the commercial side compared to working in an editorial team. The main one being that a branded content editor has a client to consider. Their aim is to make sure the client is happy and that the brief has been fulfilled, whereas purely editorial roles don't always have to worry about this.
Success is also measured in a different way on the commercial side. There will be more emphasis on looking at engagement with the piece, rather than just how many clicks the article has got. Pay is generally better as well and it's rare to accept any pitches from freelancers. The pace of work may also differ.
If you want to produce great commercial content, then there are a few dos and don'ts. You want to read the brief and make sure you fully understand what the client wants. Plus you want to ask how much integration is needed for the piece. However, don't assume there is a bottomless pit of money to get the job done.
It's good practice to read some examples of branded content, which will help you to understand how to get the balance right between commercial and editorial. Don't exceed the word count though or file late, as commercial commissioning editors don't have the same flexibility as editorial.
Subscribe to the blog
Get weekly updates from the ResponseSource blog
Subscribe