How to get into investigative reporting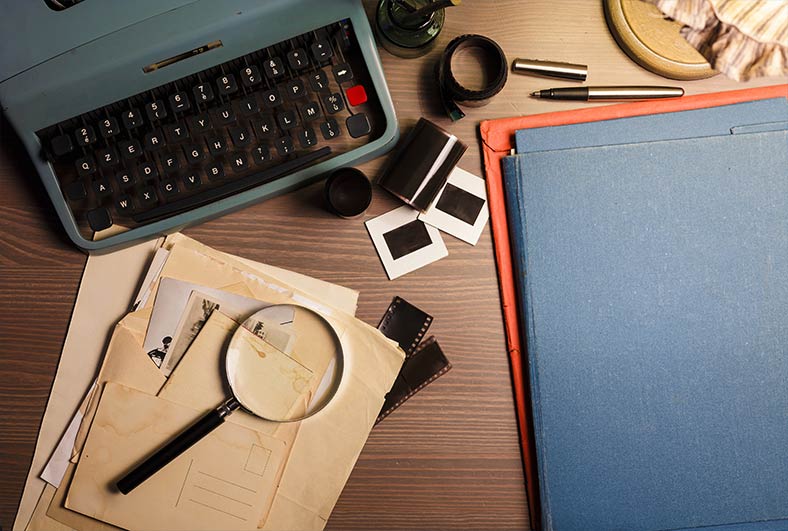 In journalism, the frequent need to produce multiple pieces of content a day means that journalists don't always get the chance to cover a story in as much detail as they would like. That is unless you are an investigative journalist.
This form of journalism allows you to delve deeply into a topic or issue and can often require months of research, interviews and fact finding before producing a piece of content. It's resulted in some of the most notable pieces of journalism including the Panama papers and the MP expenses scandal. But how do you get into it and what does it take to succeed as an investigative journalist? A recent Journo Resources event covered exactly this, with expert advice and tips from Rosa Furneaux, a global health reporter at the Bureau of Investigative Journalism. 
The makings of a good story
Investigative reporting is always done in the public interest. It should bring to light information that the public has a right to know and will probably unearth secrets that haven't been reported on anywhere else. This means that the reporting is often on Government accountability or corruption, illegal behaviour by major companies or organisations and systematic issues that affect thousands of people.
When covering these stories, there has to be an intense focus on this single subject or issue and you often need to dedicate weeks or months to uncover everything that you want and need to. What you need to consider before you start working on this, are the following three questions:
Is the problem a systematic issue that affects more than one group of people?
Who is to blame or responsible for it and why did it go wrong?
What information is missing and do people not seem to know?
This should ensure that what you're working on is worthwhile and achieve the main goal of investigative reporting – inform the public on an issue they weren't aware of.
Finding your sources
Once you've identified what looks like a good angle for an investigative journalism piece then you need to think about the sources who will give you the information that you need. If you are writing about a political issue or something concerning the Government then the best sources are likely to be government officials, advisors and civil servants. If it's about a business or organisation then former employees, insiders and whistle-blowers would be the preferable option.
However, when you are just starting out in the industry, it's unlikely the contacts mentioned above would speak to you until you're more established and have proved yourself. There are still a variety of different sources you can tap into though including activists and NGOs, doctors and health workers, scientists, researchers and academics and lawyers and accountants.
When getting in touch with potential sources, it's best to meet in person so an introduction through an established contact is one way or meeting them at a conference or event is another. After that, emailing their public address is an option and this works best for academics and doctors. However, you will need to go through press offices sometimes but if you can get a direct email this will make things easier going forward. If this isn't possible, then you can try social media but if you message via Twitter DMs then don't include anything sensitive.
Once you've got your source and spoken to them, then make sure you verify and corroborate the information they tell you. It's also good to stay in touch throughout your investigation and catch up every two to three months. This way you get to know them well and show them that you are honest, reliable and true to your word.
Utilising FOI requests
A Freedom of Information request, or FOI, gives you the right to ask to see recorded information held by public authorities. The public authorities you can ask for information from include:
Government departments, devolved administrations and other public bodies and committees
Local councils
Schools, colleges and universities
The NHS, including hospitals, GPs, dentists, pharmacists and opticians
Publicly owned companies
Publicly funded museum, galleries and theatres
The police and fire services
Before sending one though, it's good to check if the information is already in the public domain by looking on Gov.uk and Whatdotheyknow.com. If someone has already sent one around your topic or issue, then this could be a good source.
If there hasn't been an FOI regarding this, then draft your request and check it with an expert on where the best place to send it is. Typically requests will take around 20 working days before you get the information back you want, any longer than this and you can then follow it up.
FOIs are more likely to be successful if they are very specific and limited in their scope. They need to be sent to the right place and be asking for new information, which is why you need to check a similar request hasn't already been sent. Finally, it needs to be polite. Follow all the above and you should be on your way to getting the information you need for your investigative reporting article.
Subscribe to the blog
Get weekly updates from the ResponseSource blog
Subscribe