Journalist as Author: Tanith Carey, Feeling Blah?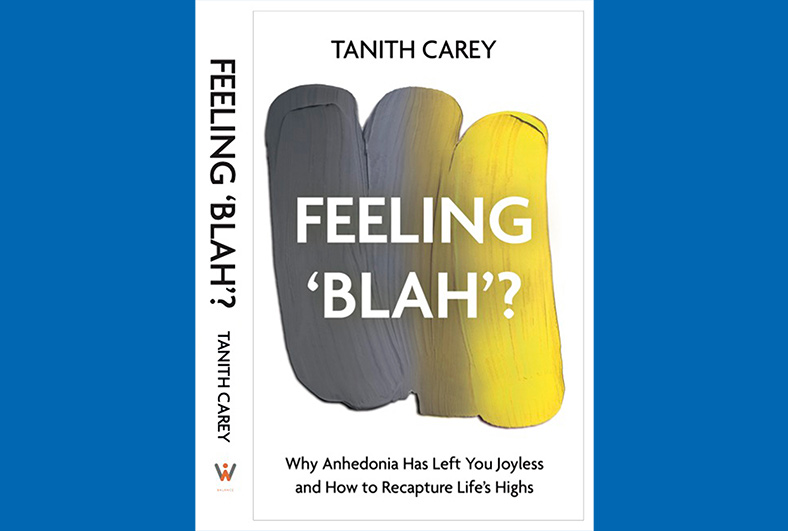 The weather can have a big affect on our mood. From Seasonal Affective Disorder (SAD) to the rain bringing us down, our mental health can be easily affected by the environment. With the Winter months behind us now though, it should hopefully be blue skies and sunshine as we head towards the summer.
However, this doesn't guarantee an uplift in your mood and you might still be feeling a bit 'meh'. Tanith Carey has decided to explore this exact feeling in her latest book, Feeling blah? Why Anhedonia has left you joyless and how to recapture life's highs. Author of 13 books and a freelance journalist for several national newspapers, we caught up with Tanith to discuss the latest book, her freelance career and how the journalism industry has changed.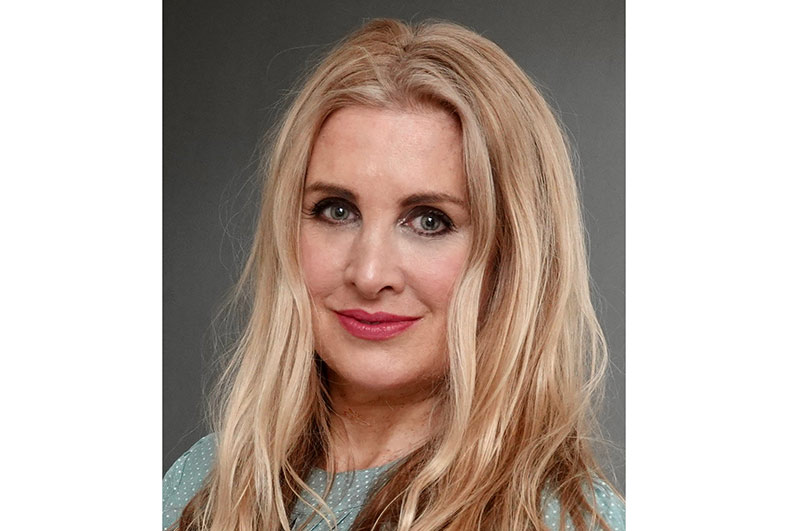 Can you introduce your book in a couple of sentences?
Feeling blah? Why Anhedonia has left you joyless and how to recapture life's highs is the first book for the general reader to tackle the subject of Anhedonia – or feelings of 'blah' – as a standalone subject.
I believe this is the missing word in our discussion of mental health. After all, we talk a lot about happiness at one end of the spectrum – and depression at the other. But we never talk about the grey space in between, where lots of us can end up living our lives.
Could you tell us about how you came to write 'Feeling Blah'?
I realised that despite reaching all my professional goals as an author and as a national newspaper journalist, as well as my personal ones (I was married with a lovely partner and had two healthy, happy kids) that I felt numb and joyless.
This point struck me really hard one day a few years ago when I got a phone call from my agent to break the news that a major publisher had offered us a great deal on a book I'd always wanted to write.
I could hear myself saying all the right things: 'That's great' and 'Fantastic,' etc. But I noticed it felt like they were coming from some disembodied version of myself. I didn't actually feel happy or pleased. I didn't feel anything.
As a writer and author, I have always written about what I need to learn. So, I went in search of what this feeling – or rather lack of feeling – was. I discovered it had a name: Anhedonia – from the Greek for 'without pleasure'.
While Anhedonia is well-known to brain researchers and psychiatrists as a symptom of full-blown depression, I discovered you don't need to be depressed to feel it. You can be ticking along, getting on with life, with everything you need, except the bandwidth to enjoy your life.
I also discovered there was a huge bank of research on what causes it (everything from burn-out to hormonal changes, to illness, diet and difficult childhoods) as well as the changes these can cause to the brain's reward system. Also, what you can do to help address it.
I felt it was such an important issue, and there was so much to say to help people in 'blah' feel good again, I felt I had to write a book about it.
Are you working on another book, or do you have any other projects under way?
Yes, at the moment, I am writing 'What's My Tween Thinking? Practical Child Psychology for Modern Parents' for DK books with clinical child psychologist Dr Angharad Rudkin. It's the third in the trilogy of 'What's my Child Thinking?' books we have written together.
So far, we've done a book for parents of young children age two-to-seven, another one for parents of teens aged 13-to-18. This book is the missing piece, a book for parents of tweens, ages 8-to-12.
I love writing these books because the formula is so unique. For each, we take real-world scenarios you would get with kids this age, look at what you the parent would be feeling and then consider what the child might be thinking – through the lens of child development for their stage.
Then we offer evidence-based strategies for the moment you have to deal with it – and when your mind has gone blank – and then for the longer term.
The books have been a huge hit internationally and are now in 35 languages. It's great to take child psychology and development to parents all over the world.
What books are you reading right now, or about to pick up?
I am always researching for my latest books, and I have been doing some psychology training – so at the moment I am reading Dr Lisa Damour's 'The Emotional Life of Teenagers,' and Dr Nicole LePera's 'How to Meet to Yourself'.
Because I am more conscious since writing 'Feeling Blah?' of the need to feed my brain things that make me laugh, I am also reading 'Don't' Laugh: It'll Only Encourage Her' by Daisy May Cooper because she is a comedy genius and the BBC's This Country is my favourite comedy show of all time.
You have worked the majority of your career as a freelance journalist, how has the journalism industry changed during that time for you? Is it easier or harder to get your work commissioned?
Out of all recognition is an understatement.
There was no internet or email. We had cuttings libraries and we went out and interviewed people in person.
Now people are commissioned on the basis of their social media following – and pieces are ranked according to their online hits.
I am all for progress, but unless there's more balance applied, I think that comes at a cost to properly researched, in-depth journalism.
What piece or pieces of journalism are you most proud of during your career so far?
Well, I like to tackle taboo subjects that need talking about more. So, the pieces I am most proud of are my features joining the dots of the effects of violent hard-core pornography on the psychology of children and young people.
I have to say I spoke out pretty early on this subject, long before it was fashionable, because it felt obvious to me what was coming, so I am proud that I stuck my head above the parapet.
I am sad however that the fact that as a society, we've pretty much turned a blind eye to regulating this industry and this has helped result in the growth of misogyny on an industrialised scale. We are only just recognising this material, which seeks to make the humiliation of women look arousing, has taken the equality movement back decades.
Mainly you write about parenting and psychology, what tips would you give to journalists when writing articles on these topics?

If you are writing about issues as important as parenting and psychology, I believe you need to check your own biases and where you are coming from on the subject and why.
I have seen some features which are presented as parenting pieces which are really opinion based in the writer's unprocessed trauma.
Look at the studies and speak to the best researchers you can find. There's so much great stuff out there. More of the psychology needs to be brought into the mainstream and authors and journalists have a key part in helping that happen.
You write for lots of national newspapers including The Telegraph, The Times and The Guardian, what is the best way for aspiring journalists to make their pitches stand out and get featured in a national?
Make sure you really read not just the paper you want to write for but the section, too. Write a pitch, with the suggested headline that summarises the idea you are pitching. If you can't distil it in that format – and the commissioning editors can't anticipate how it could work for them – it's a lot less likely to get commissioned.
If I'm a PR professional with a story or another opportunity for you, how should I get in touch?
Email me on tanithcarey@gmail.com
You can find out more about Feeling Blah by following the book's Instagram page here or follow me on Twitter and LinkedIn.
'Feeling Blah? How Anhedonia has left you joyless and how to recapture life's highs' by Tanith Carey (Welbeck, £16.99) is out from today.
Subscribe to the blog
Get weekly updates from the ResponseSource blog
Subscribe