Live blogging in the TikTok era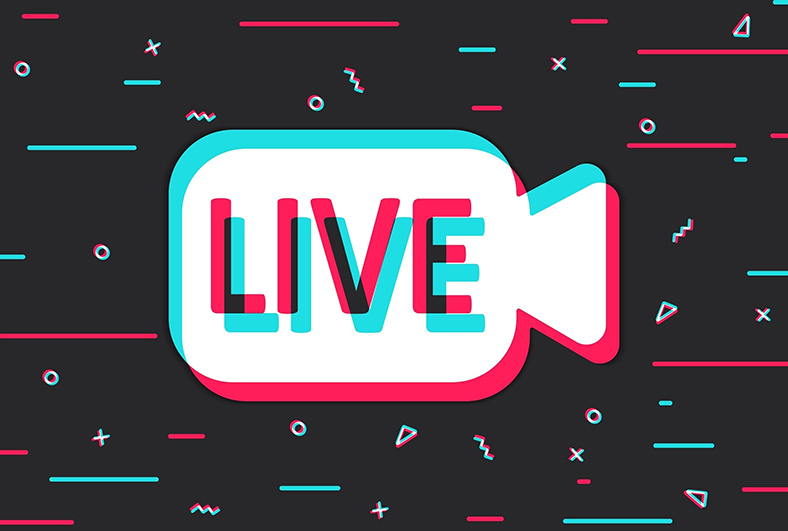 Do live blogs have a future (or even a present) in the news landscape, and how can publishers make the most out of them?
A product of the mid-2000s, live blogs were first used to report on updates from conferences where live streaming was not yet established. They have since evolved from text-only into multimedia web pages with continuous updates to large audiences.
At the Future of Media Technology Conference, media professionals from BBC, Norkon, Sky News, and The Guardian discussed what the future might look like for live coverage.
Live blogs' evolution from text to multimedia
At a time when short-form videos dominate the web and attention spans have been shrinking, the demand for live blogging has been called into question. Jim Edwards, media consultant and former news editor-in-chief at Insider, asked the panel whether long, text-first articles are still 'the most sensible way to tell the story'. The answer from the panel was almost unanimous – yes, there is still space for live blogs in the media, which is largely due to the dynamicity of the layout. Live blogs have developed into multimedia formats, with videos, graphics and data adding value to the text. Moreover, the format of live blogging is 'constantly evolving,' picking up new patterns and reaching all audiences, as mentioned by Nick Sutton, head of digital output at Sky News.
'It's not just text. When it is at its best, it harnesses the whole newsroom.' Nick explained that Sky News has a dedicated live blog team, but other teams often participate in the process, as well as specialist journalists. Similarly, Claire Phipps, head of digital (live) at The Guardian, said that having gone beyond the basic article format has allowed them 'to present content in a much better way and make it much easier to navigate.'

Engaging all audiences in live blogging
The panel agreed that they weren't seeing a consistent decrease in audience interest in live blogs. Sky News' Nick Sutton highlighted that live blogs are 'often our most read articles on our website, and drive a lot of search traffic as well.' For example, their 'Ukraine war latest' live blog recorded 1.5 million clicks from Google alone in August 2023. According to Claire, The Guardian live blogs have experienced drops, although in line with the news cycle. She suggested that part of the audience might be less drawn to the blogs when the main topic loses the breaking news status; however, a steady portion of readers seem to remain interested in the content over time.
The panel also discussed the rapid growth of traditional media accounts on TikTok over the last few years. Nathalie Malinarich, new formats editor at the BBC, commented that she doesn't think audiences on TikTok necessarily want different things than live audiences. This was backed by Claire, who said that TikTok has a fascinating mix of content, where explainers and long stories also perform very well. Nick added that 'there is an appetite for serious news' on TikTok, and the issue for publishers is being able to monetise the content they share on social media.
In addition, it was discussed that TikTok could be a good ally to drive content to news websites. As recently found by Ofcom, while 63% of 16-24s are likely to access news via social media on their phones, 37% also tend to navigate to traditional news websites via social media. Another study recently reported that social media are the least trusted source of news by Gen Z. According to the research, traditional media such as radio, print and online are usually more trusted by young adults. Live blogging on online media might have a leverage in news verification to stay relevant for young adults in the future. The panel agreed that content verification is at the center of their live blogs production. BBC's Nathalie mentioned that journalists spend 'a great deal of energy' to verify the content and added that this sometimes leads to videos and images being published when they are already out on unofficial social media accounts.
Getting the audience closer
Personalisation is another important factor in the future of live coverage. With echo chambers and the flexibility to customise social media feeds, social media has provided us with the content we want to consume. Also, with on-demand audio and video platforms, we are now used to choosing what topics we want to hear about. If publishers want the format to stay relevant in the coming years, live blogging might need to experiment with personalisation and customisation next. Norkon's CEO, Eirik Naesje, suggested that 'we need to take that pattern of the personalisation into live blogs' to be successful and 'meet the expectations of the readers'. He also added that managing readers' data becomes vital for offering personalised content.
However, it's not just about giving the reader what they want but also about the quality of the connection between the media and the audience. Some social media channels such as TikTok and Discord make this relationship easier than websites. Nathalie highlighted that on social media 'you're given direct contact' with the public, while also reaching out to audiences that might not look for news otherwise, 'so it's another attempt to meet people where they are'. So far, live blogs on traditional media can only use their writing style to improve the connection with readers. An example comes from Sky News, which has been letting the live bloggers 'show a bit more of personality' by writing slightly more engagingly than usual. The aim has been to differentiate Sky's live blogs from competitors. By managing the readers' data and with constantly evolving tech, the future of live content looks bright for traditional media outlets.
For more on how newer media formats are changing the way editorial teams and newsrooms work, read our previous write-up 'How newsrooms can make the most out of TikTok'.

Subscribe to the blog
Get weekly updates from the ResponseSource blog
Subscribe