London Fashion Week: Experts to help with your features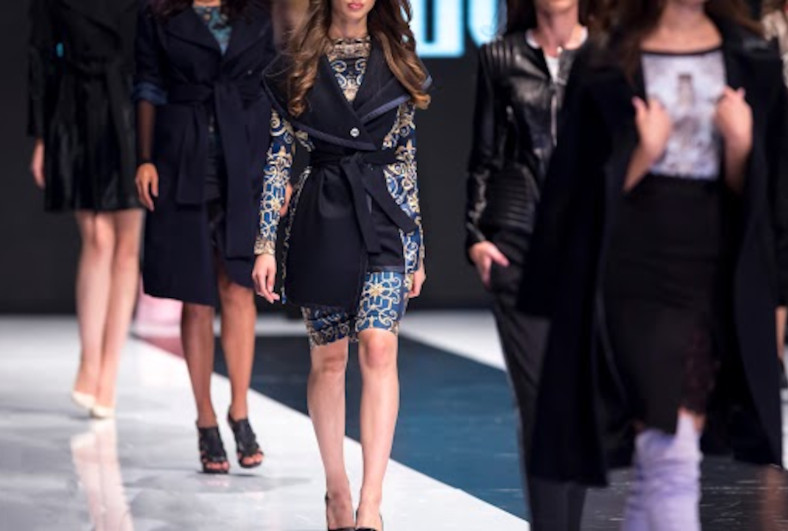 London Fashion Week kicks off next week. So we've gathered together a selection of experts that are ready to provide comment and share their expertise. Whether you need a quote ahead of the event or advice on upcoming trends after, you can connect with them via the ResponseSource Journalist Enquiry Service.
Send out a request by filling in the form here.
Lesley Torson, co-founder of Trilogy Stores
Expertise: Lesley has over 15 years of experience in buying and merchandising, previously working as the head of buying at M&S, before opening the first Trilogy store in Chelsea, in 2006. Trilogy Stores works with highly coveted brands, bringing the latest brands and on-trend pieces to its London stores for every season. The company has built a sterling reputation as a go-to destination for women's designer clothes, featuring iconic, must-have pieces in its collections.
Speak to Lesley about: all things fashion, with a particular wealth of knowledge in denim.
The fashion trends Lesely expects to see in Autumn/Winter: 'a palette of winter brights, with soft, steely blues, pale frosty greens and a spectrum of vibrant reds and pinks. Neutrals, browns, and navy will be seen in the form of suits and separates, with corduroy, velvet, and leather as prominent fabrications for the season.'
Victorine Arah, founder and creative designer of Baby Duet
Expertise: Victorine has over 15 years of experience working in the fashion industry; from styling and freelance editorial work for magazines including Now, Fabulous and Grazia, to being a qualified display designer, for Harvey Nichols, GAP and Topshop. More recently Victorine assisted with styling during LFW 2023 for Unhidden – making history as part of the team with the first adaptive fashion show.
Speak to Victorine about: styling, fashion trends and beauty.
The fashion trends Victorine expects to see in Autumn/Winter: 'From this season's trends I am loving the items that you can pull from your capsule wardrobe such as a basic white shirt! This can be layered and styled from officewear to nightwear! My ongoing love for winter florals and great to see them flourish on the runway. Also the leather matching sets, sheer fabrics, detailed ruffes and high waisted full skirts.'
Raymond Lam, fashion and style expert from Vendula London
Expertise: Raymond is a fashion expert with years of experience in the industry. He has been featured in the likes of The Express and inews, commenting on fashion topics and sharing style tips. He is experienced in interpreting the meanings of outfits, such as why people wear certain colours or how changes in their life are reflected in their clothes. Through his many years working at Vendula London he is well-versed in vintage fashion, and has helped the company to grow over the last 20 years.
Speak to Raymond about: style and fashion advice, royal fashion, fashion history, vintage fashion and vegan fashion.
The fashion trends Raymond expects to see in Autumn/Winter: 'Firstly, red looks to be a key colour, especially if it is a bold, scarlet shade instead of something slightly more subdued. Most designers have shown this trend in formal occasion dresses, but the long, red coats seen at Stella McCartney's show or Prada's oversized blazers are more likely to be seen recreated in highstreet stores. Similarly, the bold trend of coloured tights looks to be popular for the new A/W season.'
Tanya Patel, owner of Chapter London
Expertise: Having previously worked for retail giant M&S, Tanya now owns maternity brand Lily and Ribbon and new fashion brand Chapter London, that delivers colourful and stylish sustainable womenswear that's designed and made in the UK.
Speak to Tanya about: sustainable fashion, transitional fashion pieces, how to dress for the office, how to dress for different occasions, how to create a capsule wardrobe for different seasons etc.
The fashion trends Tanya expects to see in Autumn/Winter: 'Clean dress silhouettes with waist detailing, pleats and draping. Colours of the season will be hot pink and red. Metallic silver and black are also trending this Autumn/Winter.'
Valentina Karellas, owner of her own independent knitwear brand
Expertise: Valentina launched her own London knitwear label in 2016 and prior to that she designed for UK fashion suppliers, as well as high end brands in Italy and China. Valentina covers all things knitwear and design.
Speak to Valentina about: Anything to do with knitwear, unisex fashion, sustainable practices, zero waste fashion, ethical fashion, visible mending, darning, mending in general and upcycling. Plus, ways to take care of your knitwear like moth repellents, how to be stylish on a budget, how to be more sustainable yet stylish, and knitting technique and machine knitting.
The fashion trends Valentina expects to see in Autumn/Winter: 'Although I don't like to practise trend following due to its unsustainable practice, you can still carry out elements of this and be sustainable. One does not need to buy new things, but you can adapt your current wardrobe to do so. I would say there will be two camps of trends, the brighter popping pinks in varying colours this season, sunshine yellows and oranges, with a flowey, oversize silhouette. Large shoulders on tailored coats and jackets with soft bottoms, with muted "quiet luxury" tones will be making more noise.'
Lucy Greenwood, co-founder of Lucy&Yak
Expertise: Lucy started by selling handmade pouches made from pre-loved clothes with her partner Chris in New Zealand. The couple went on to selling vintage clothes on Depop before deciding to focus on creating their first design of dungarees. Subsequently, a website was created which they initially ran out of Lucy's parents basement but now have a warehouse in their hometown of Barnsley. The couple opened their first shop in 2019 before moving to a new space in 2020.
Speak to Lucy about: shopping circular brands and upcycling clothes to live and shop more sustainably. Plus sharing ways of painting, embroidering, darning, and dying the clothing already in our closets.
The fashion trends Lucy expects to see in Autumn/Winter: sustainable fashion will take forefront as seen in the Copenhagen Fashion Week, where ecological fashion was at the focus of the catwalk.
On the Journalist Enquiry Service you can reach thousands of expert sources in all sectors; this is just a snapshot of the calibre of experts ready to talk about fashion or their specific areas of expertise that you can connect with.
If you want to interview one of these individuals specifically, drop a line to andrew.strutt@responsesource.com and we'll connect you. Otherwise, head to responsesource.com/send to reach these and many more people who can help you with your story.

Subscribe to the blog
Get weekly updates from the ResponseSource blog
Subscribe