The Media Bulletin – a decade of newsletter designs
Every morning ResponseSource delivers a media news and move update newsletter to over 40,000 UK media professionals – all of whom, I hope, are eager readers. Here's a navel-gazing look back at how the design of our Media Bulletin has changed since the first edition in August 2003.
Although the presentation has changed enormously we've stuck to the core purpose of delivering timely media news and move updates to journalists and public relations professionals. If you are not receiving the ResponseSource Media Bulletin you can register to receive daily updates here.
To share your own news with the industry email news@responsesource.com.
How many of these styles do you remember?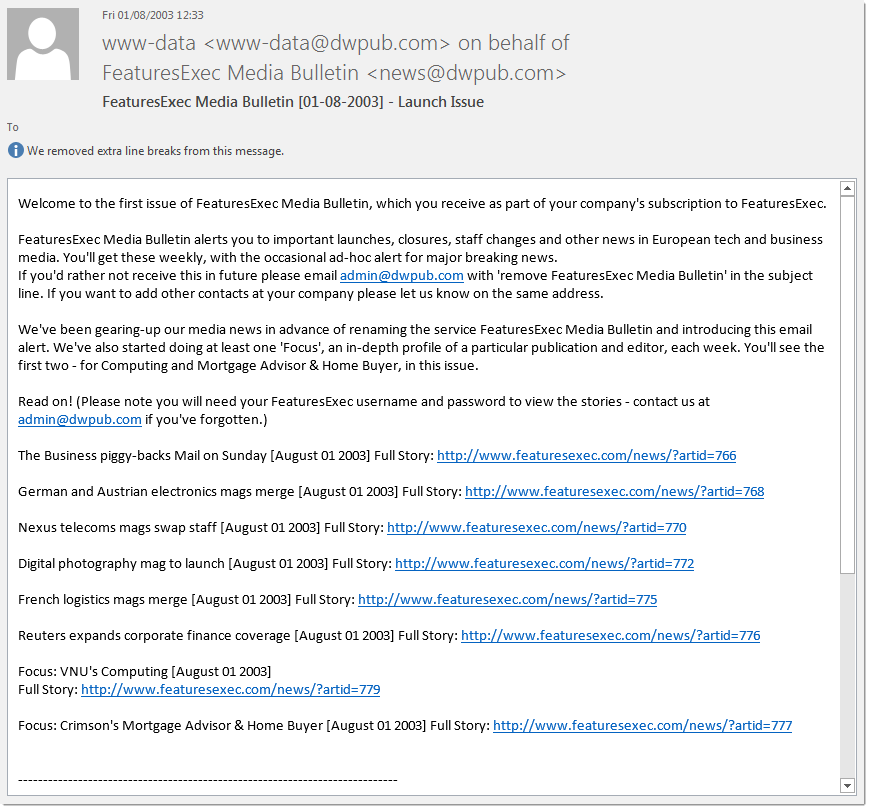 Media Bulletin, Launch Issue, August 2003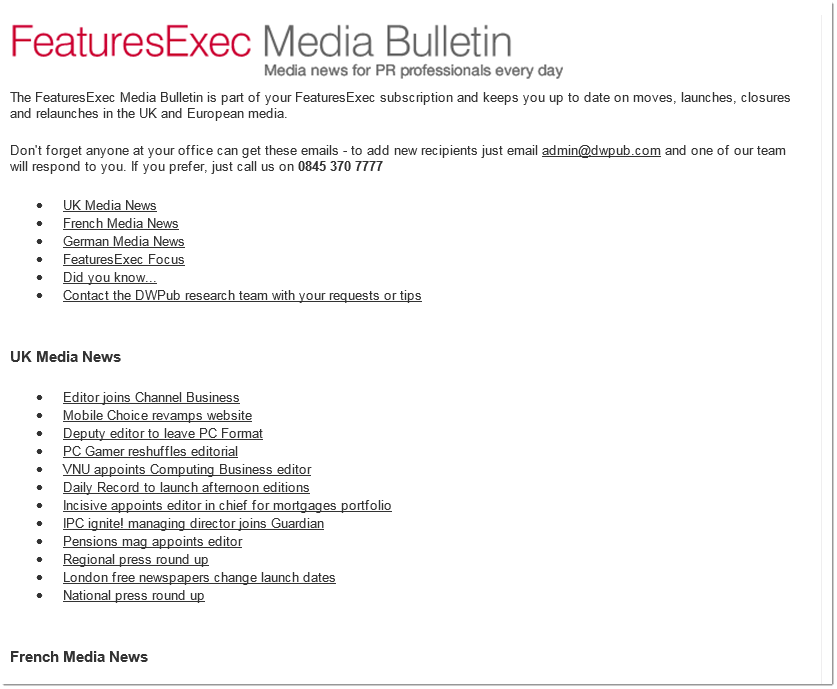 Media Bulletin adopts an HTML format, August 2006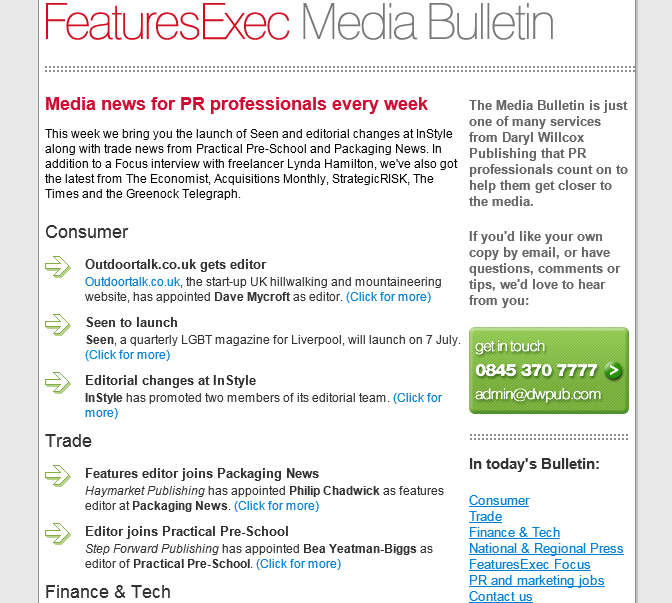 Media Bulletin, July 2010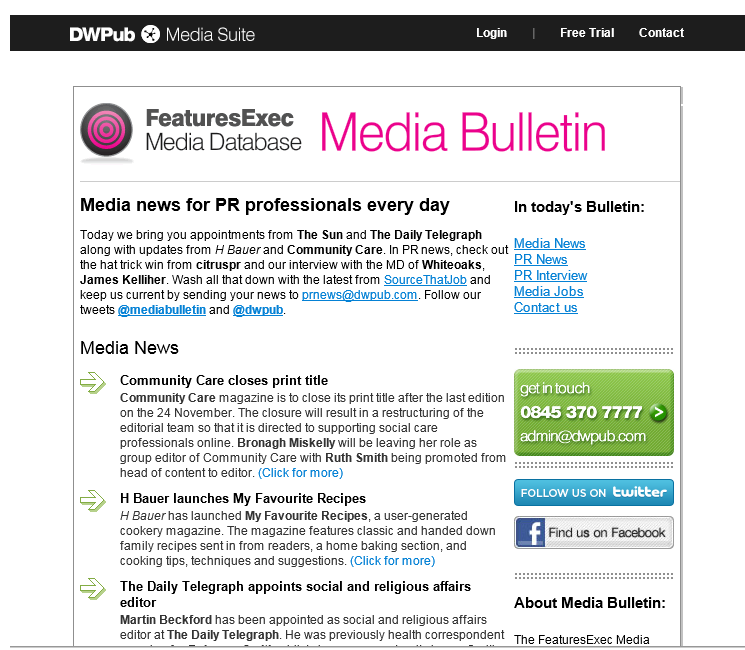 Media Bulletin, November 2011 – with the 'pink target' logo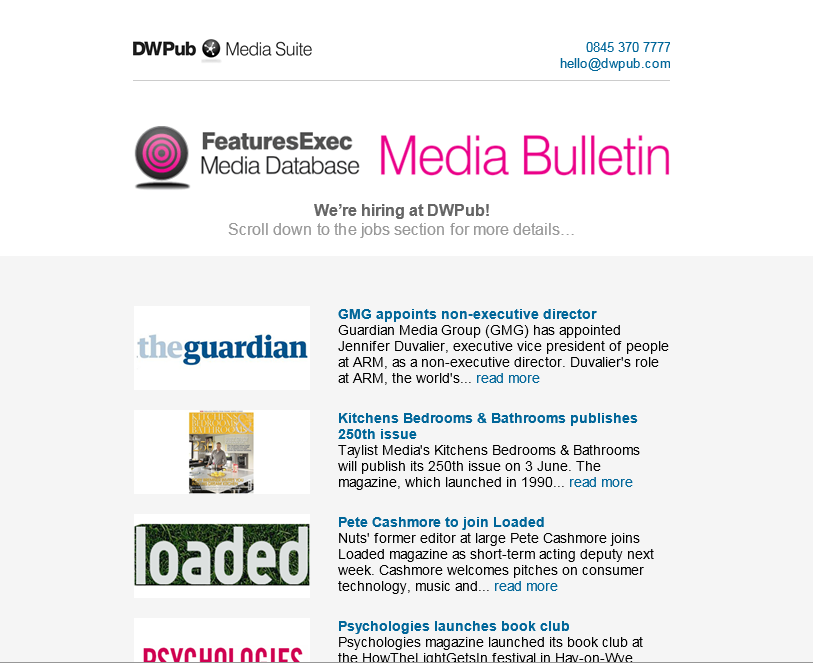 Media Bulletin, May 2014 – single column, mobile friendly refresh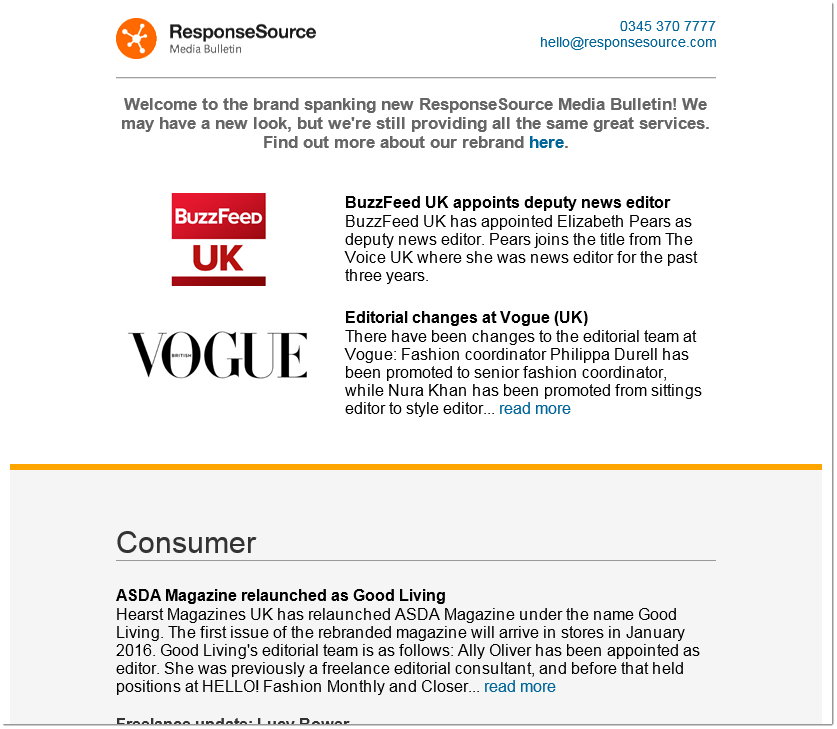 DWPub rebranded as ResponseSource, January 2016
These days: No messing, no puns, we just get right down to business with the news. Though, the puns do live on occasionally @ResponseSource…
.@INQ turns a Page… into Editor ( @CarlyPage_ is now the Editor there ) https://t.co/8SA4pRmBpK

— ResponseSource (@ResponseSource) January 23, 2017
Subscribe to the blog
Get weekly updates from the ResponseSource blog
Subscribe