How has the media changed through the ages?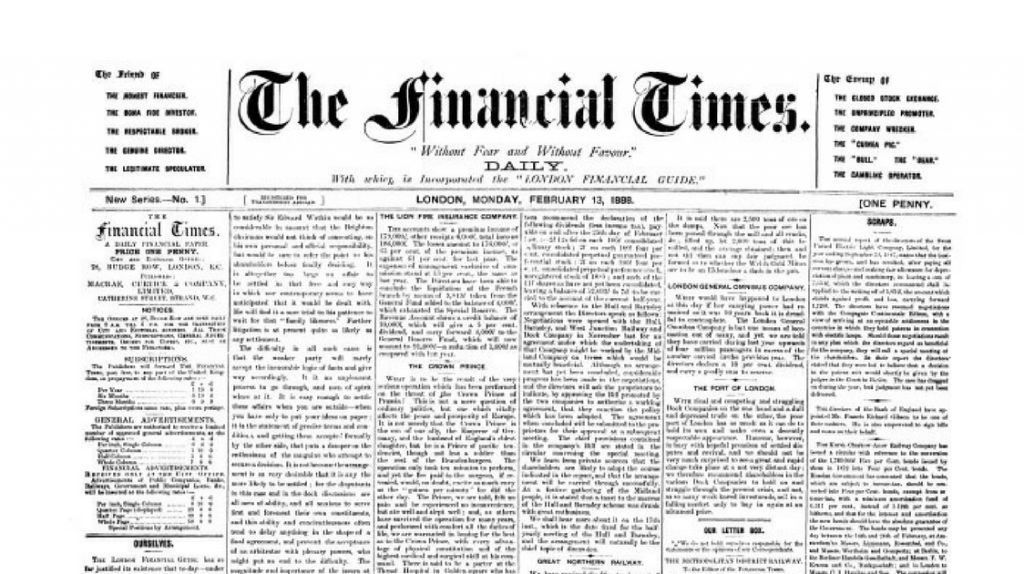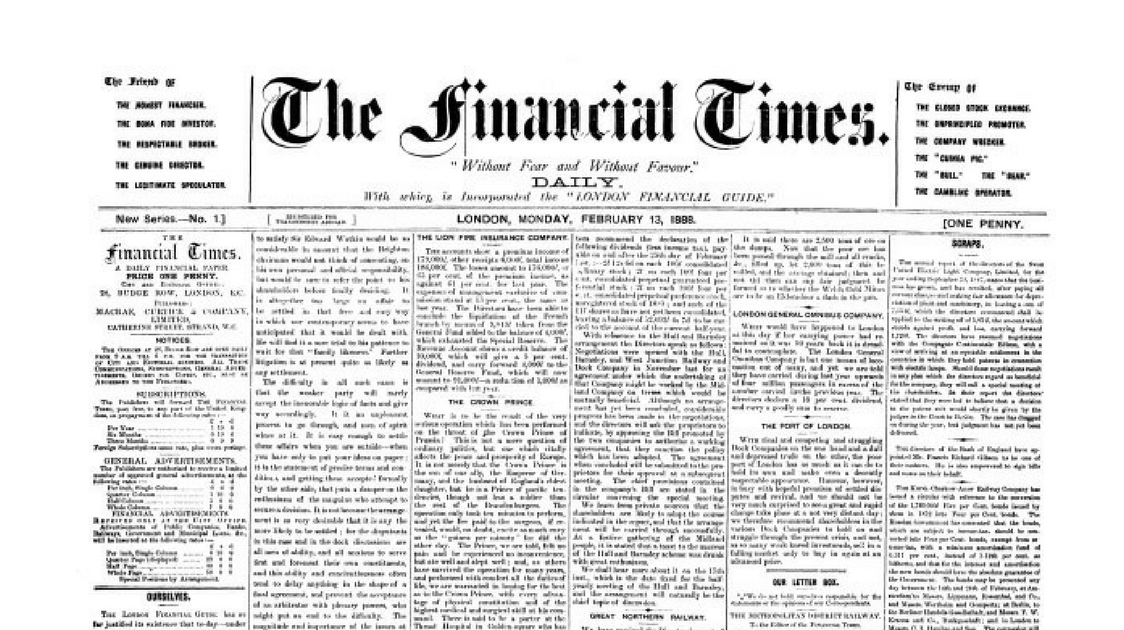 Change is happening every second. Each second 7,669 Tweets are sent, 790 photos are uploaded to Instagram, there are 2,654 Skype calls, 61,173 Google searches, 69,848 videos viewed on YouTube and 2,602,831 emails sent (67 per cent of which are spam)[1]. That's a lot of media to consume.
Stories are reaching people faster than ever before and news is coming from billions of sources.
It's fascinating looking back at broadsheets and magazines that have been around for upwards of a hundred years to see how they compare to their original versions.
Here are just a few examples:
The Financial Times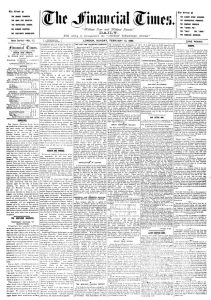 Financial Times – 10 January 1888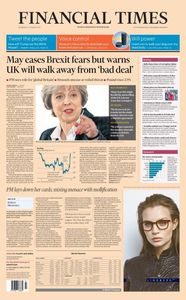 Financial Times – 18 January 2017
Next year marks 130 years of the Financial Times. That's 17 years older than the oldest British person (113-year-old Bessie Camm[2]). The first edition of the Financial Times was printed on 10th January 1888. Nobody alive today would have experienced what the world was like then.
Originally named the London Financial Guide, the Financial Times was first published as a four-page journal costing one penny (with inflation that would be over £1.19 today[3])
Five years after launching, the newspaper began printing on their distinguishable unbleached salmon paper, which was a cheaper choice at the time. The pink paper helped to differentiate from the similar Financial News, which merged with the FT in 1945 after 57 years of rivalry.
The merge formed a single six-page newspaper combining the FT's high circulation with the Financial News' editorial talent.
In May 1995 the Financial Times launched FT.com. Starting as a platform to provide news globally, the following year FT.com added stock price coverage and launched a second-generation site that was funded by advertising. Subscription services were added in 2002 and FT.com is one of few UK news sites successfully funded by individual subscriptions.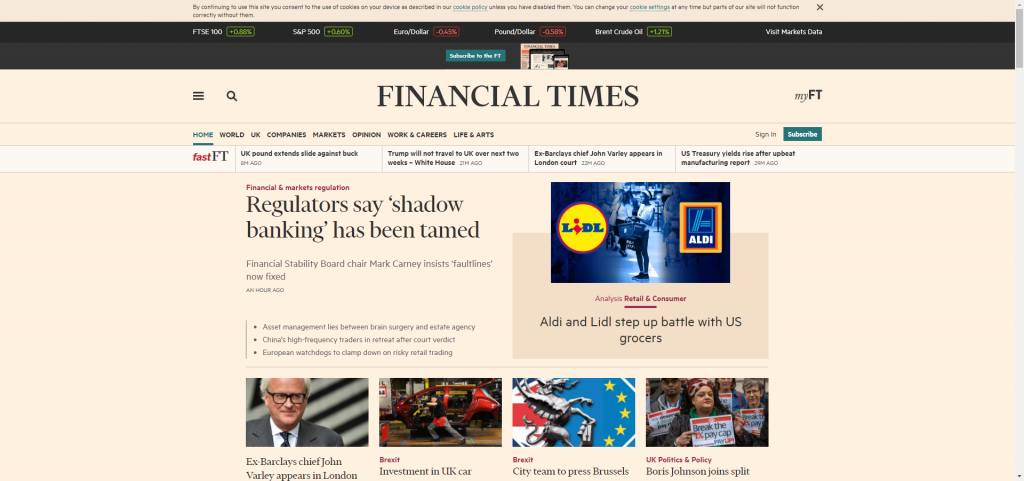 FT.com – 3 July 2017
In 1994 FT launched a luxury lifestyle magazine How To Spend It and in 2009 it launched a standalone website for the magazine.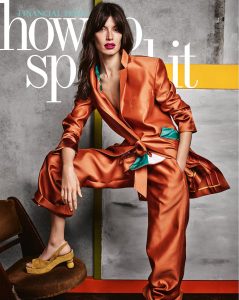 How To Spend It – January 2017
In April 2007 the FT unveiled a "refreshed" version of the newspaper and refreshed their old slogan of "Without Fear and Without Favour" to "We Live in Financial Times".
In July 2006 the FT announced a "New Newsroom" project to integrate the newspaper more closely with FT.com.
In 2007 the FT introduced a paywall system on their website to allow visitors to see a limited number of free articles before subscribing. In 2012 online subscriptions passed the circulation of the newspaper for the first time, with revenue being generated primarily from subscriptions rather than advertisements.
Also read...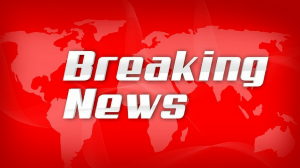 What is newsjacking and when can it go wrong?
1 Jun 2017
How many editors and news staff currently work for the Financial Times?
On our UK Media Contacts Database we have:
637 contacts at Financial Times
41 contacts at FT.com
24 contacts at How To Spend It
We also have contacts from 29 linked outlets including FT Weekend, FTAdvisor and FTfm.
Country Life
Country Life Magazine – 8 January 1897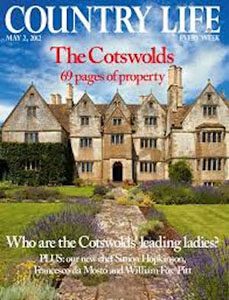 Country Life Magazine – 2 May 2016
120 years ago Country Life was launched. Firstly focusing on the topics of golf and racing, Country Life included the popular Racing Illustrated magazine. Property was, and still is, a popular topic in the magazine. The first front cover was covered in advertisements, with less need to differentiate from other magazines.
Part of Time Inc. UK's collection of 47 magazines and described as "the quintessential English magazine". Country Life is the only weekly luxury perfect-bound magazine in Britain.
Still in print format and available as a digital download.
How many editors and news staff currently work for the Country Life?
On our UK Media Contacts Database we have:
14 contacts at Country Life
New Scientist magazine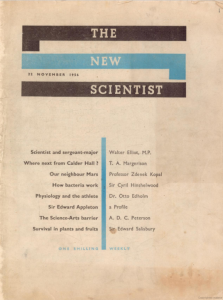 The New Scientist – 11 November 1956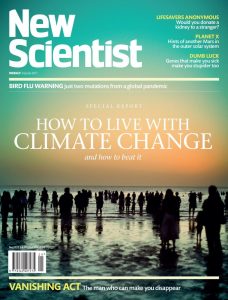 New Scientist – 24 June 2017
Founded in 1956 this weekly magazine began life in monochrome. The first ever edition can be viewed here.  Although a lot has changed in the science and technology fields some of the big questions, including whether there is life on Mars, are still being explored 61 years later.
Still available in print format, as well as online and via the app.
How many editors and news staff currently work for New Scientist?
On our UK Media Contacts Database we have:
35 contacts at New Scientist
Radio Times magazine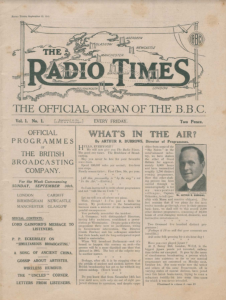 Radio Times – 28 September 1923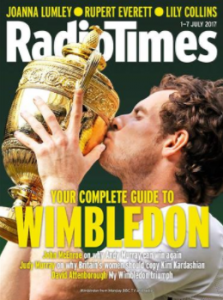 Radio Times – 1 July 2017
Founded in 1923, you can read the first issue of The Radio Times here. Radio as a medium has certainly changed since 1923.
Just five years after launching, The Radio Times added an experimental television section and became the world's first television listings magazine in 1936.
In the ResponseSource office we fondly remember highlighting our 'must watch' movies in the Radio Times during the Christmas holidays – a joy at any age! Although The Radio Times still provide television listings, it's unlikely that many of its readers are buying the magazine for that sole reason.
The popularity of The Radio Times as a print magazine peaked in 1988 when the Christmas edition sold 11,220,666 copies – In the Guinness Book of Records as the biggest-selling edition of any British magazine.
Originally costing two pence, the weekly magazine was available on Fridays – ready to inform readers of entertainment for the weekend ahead.
How many editors and news staff currently work for The Radio Times?
On our UK Media Contacts Database we have:
24 contacts at Radio Times
The Guardian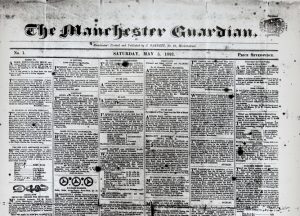 The Manchester Guardian – 5 May 1821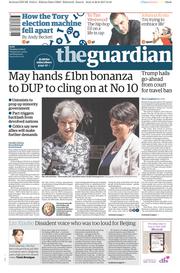 The Guardian – 27 June 2017
Originally launched as The Manchester Guardian in 1821, The Guardian only dropped 'Manchester' from its title in 1959.
Beginning as a weekly newspaper, published on Saturdays, The Guardian was originally priced at 7 pence – approximately £7.10 today! With stamp duty costing 4 pence per sheet, The Guardian couldn't afford to charge any less. In 1836 stamp duty was cut so a Wednesday edition was added and in 1855 the tax was abolished and The Guardian became a daily newspaper costing 2 pence.
The Guardian is currently the only national daily to conduct an annual audit of its behaviour as a company.
In 2014 The Guardian moved to a Berliner format – slightly larger than traditional tabloid style. This was followed by moves to the Berliner format by The Independent, The Times and sister newspaper The Observer.
In 2018 The Guardian and the Observer are moving down to a tabloid format to save costs.
Online The Guardian uses a membership scheme instead of a paywall and therefore opens its news to all readers.
How many editors and news staff currently work for The Guardian?
On our UK Media Contacts Database we have:
583 contacts at The Guardian
We also have contacts from 6 linked outlets including The Observer and Guardian Online.
Although mobile is taking over as a primary means of gaining information there's certainly still something very satisfying about holding a printed copy. Where digital sites open the opportunity for instant updates and video content, printed versions build trust and authority.
Do you think the media will ever go fully digital?
Subscribe to the blog
Get weekly updates from the ResponseSource blog
Subscribe