Stepping into the freelance world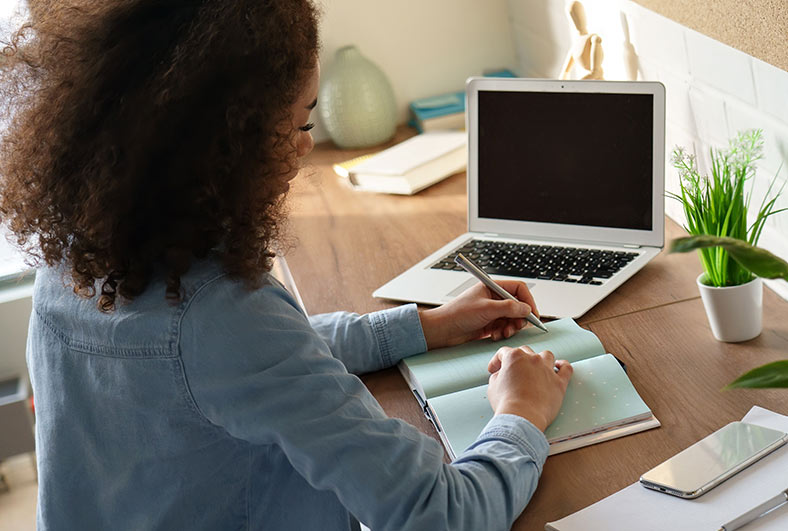 The pandemic changed the world of work in 2020. The normal 9 to 5 office job was out of the window as employees got used to working from home and – hopefully – reaped the rewards of a better work/life balance.
In more recent times, many newspapers have encouraged staff to come back into the office to work. For a lot of people, that isn't desirable anymore and with the other added pressures on staff journalism jobs at the moment, more journalists are considering going freelance. In a recent JournoResources event, Faima Bakar spoke about the realities of freelancing, the groundwork needed to be successful, and getting regular work.
Preparation and consideration
You may have been considering going freelance for some time, but consider these factors before making that big decision. Firstly, is there scope to change your current workplace situation that will make you want to stay? If you feel you are underpaid, then ask for more money (if you feel comfortable doing this, of course). If you want more responsibility or a promotion, then see what opportunities there are in the company. Essentially, consider carefully the reasons you are wanting to make the change and whether these issues could be rectified.
It's also good to take into account your financial situation before going freelance. It isn't always the most lucrative job, so having a bit of money saved up initially will put you in a better position, and take away some stress and worry if you don't pick up freelance work straight away.
Before leaving your staff job, it's good to lay the groundwork for going freelance. Let people know you will soon be available for commissions. This can be done via social media like Twitter and LinkedIn, or emailing regular contacts that you have. You'll want to mention the topics and areas you will be looking to write about and the best way for people to get in contact, either to commission you, or for PRs to send information.
Finding work and dealing with the quiet periods
The big worry with going freelance is not being able to find work, but there are plenty of opportunities out there. There are communities on Twitter and on Facebook groups sharing opps for commissions and editors to pitch to. Plus, it's a good space to talk about other issues you come across as a freelance writer, such as payment rates.
Editors will put out calls for pitches on Twitter and possibly shift work as well. This could be two or three days a week and is a good way to further build up relationships with commissioning editors and show them what you are capable of.
There will be quiet periods where you have less commissions and less opportunities in general . During these times, look for shift work, or scout around for journalism-associated roles.. For example, speaking opportunities, copywriting or work with journalism associations or Universities. There are plenty of different avenues to explore.
Timely pitching and showing what you can do
Once you go freelance, it's good to keep up to speed with the news agenda. It won't always be the case, but there is a chance that you can engage with it or pitch an idea associated with a topical news item based on your area of expertise. The more timely your pitch, the more likely it will get commissioned – don't let someone else pitch the idea first.
Keeping a list of pitch ideas is also good practice. These can then be fleshed out and put forward to editors when the right opportunity comes along.
When you pitch, it's useful to include past examples of your work showing what you can do. This could be a link to an article similar in tone/topic to the one you are pitching, or a link to your website where your previous work is documented. If you don't have much of a background in writing, then highlight your other skills/expertise to show what you can bring to the story and why it is relevant.
If you do get your pitch turned down, then let the commissioner/editor know that you are open to doing work for going forward. This way, they might well reach out to you in the future on a particular topic or subject that they know is perfect for you.
Read more about going freelance and writing a successful pitch here. And if you've been commissioned but are in need of experts or case studies for your article, then use the Journalist Enquiry Service to get what you need!
Subscribe to the blog
Get weekly updates from the ResponseSource blog
Subscribe