Racial diversity in the UK media – highlights from BSME panel discussion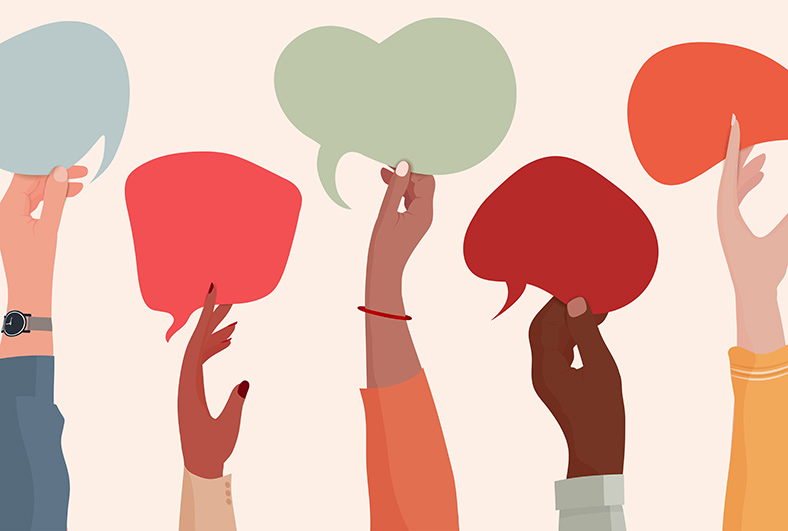 'Progress is slow with getting people into senior leadership or decision making roles…we want to recruit from different communities but we all have issues reaching them,' said Marie Claire's editor-in-chief Andrea Thompson at a British Society of Magazines event on racial diversity in the UK media earlier this month.
Journalism has had a problem with diversity and representation for a long time, and the stats show little progress in recent years. The BSME event was hosted by the organisation's vice chair Andrea, who was joined by Dennis Lye, European design director at GLAMOUR, Hikmat Mohammed, fashion and general assignments editor at WWD, and Hannah Ajala, freelance journalist and founder of We Are Black Journos to discuss how progress can be made.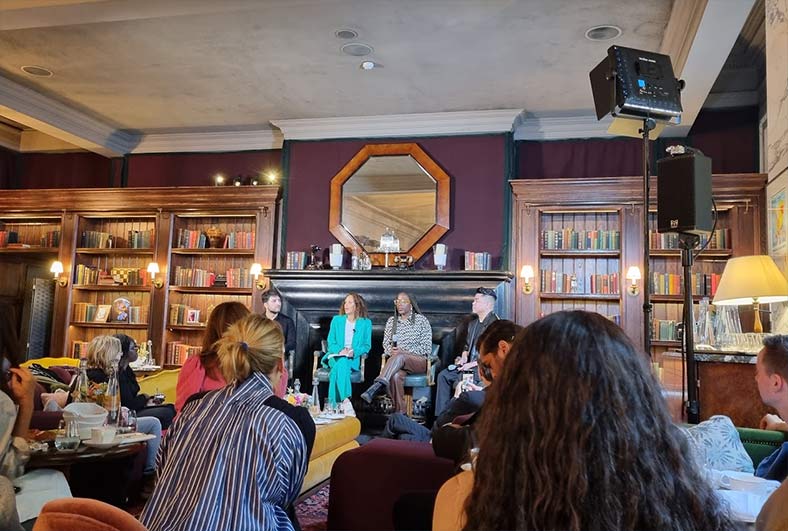 Getting into the industry
The first hurdle that any aspiring journalist has to get past is landing their first job in the industry. All three panelists reflected on their difficulties and apprehensions about starting out in journalism. Denis was concerned – the content in magazines wasn't really for him, so why would the people creating it represent him?
That changed when he met GLAMOUR's editor-in-chief. 'When I saw Deborah (Joseph) and that she was brown, I thought maybe I will be seen for the skills I bring to the table rather than just my appearance.'
Hikmat was also concerned about his appearance, but also his gender. 'I was concerned partly because of my background but also partly because I'm a guy who wants to do women's fashion. I think most publications look for girls or women to join them because then they can be photographed for the pages.'
Hikmat did ten internships before finally getting a job in journalism. For him, the feedback he got wasn't clear enough, leaving him questioning whether it was him, his name, or his experience blocking him from a secure job.
Hannah hadn't really thought of diversity as an issue when she joined the BBC via the creative access training scheme. However, when she started working at Wogan House for BBC Radio Two, only five of the 150 people that worked there were black – two cleaners, two security guards and herself. This happened again when she moved in 2018 on attachment to another department in the BBC. She was the only non-white person. This prompted Hannah into launching We Are Black Journos – 'The media cannot reflect society, if society is not reflected in the media.'
Retaining and keeping diverse talent
Once the initial issues around getting into the industry have been overcome, the next step is to retain that talent. 'It takes a whole team to foster a positive working environment,' said Denis.
Denis suggested websites like Glassdoor as a useful resource for finding companies that will be a good fit. 'I always encourage people to fill out Glassdoor experiences as it can empower someone to take on a role or not.'
As a freelance journalist, Hannah believes it's important that editors and commissioners understand how people like to work:
'There are some people that are very project based, so maybe it's one big project per year. Making that connection with someone and contacting them a couple times a year means so much because it means that you remember them. It keeps their minds at ease as they know "this person believes in my work".'
Future steps the media can take
The panel concluded the talk by talking through some steps and measures that companies and individuals could take to aid in fixing the diversity problem in journalism.
Hannah believes that more transparency and openness is needed from companies:
'It's really important to have better transparency. Maybe to throw in the admin card, if it was a yearly report to show the efforts being made to increase better diversity and inclusion. Because with transparency comes accountability. If you're held accountable, and you have to produce this change, that would make people be on their toes a little more.'
However, this needs to be consistant, warned Hannah: 'It's not seasonal. It's something you want to see for the long term.'
Denis felt that the efforts to increase diversity could be helped further by having more hiring managers that were from a diverse background. He also encouraged media organisations to 'do outreach on your own social channels. Don't just rely on companies to do all the heavy lifting.' The key, for Denis, is for hiring teams to be proactive and show that they're actively trying to create change, too.
For Hikmat, change is less about the companies and more about the individuals:
'I think people need to be more open to just going out there and putting themselves first and not being afraid of what will come with that, especially when you're a person of colour.'
Subscribe to the blog
Get weekly updates from the ResponseSource blog
Subscribe