'The entire media landscape has shattered': Interview with Ben Riley-Smith, political editor for The Daily Telegraph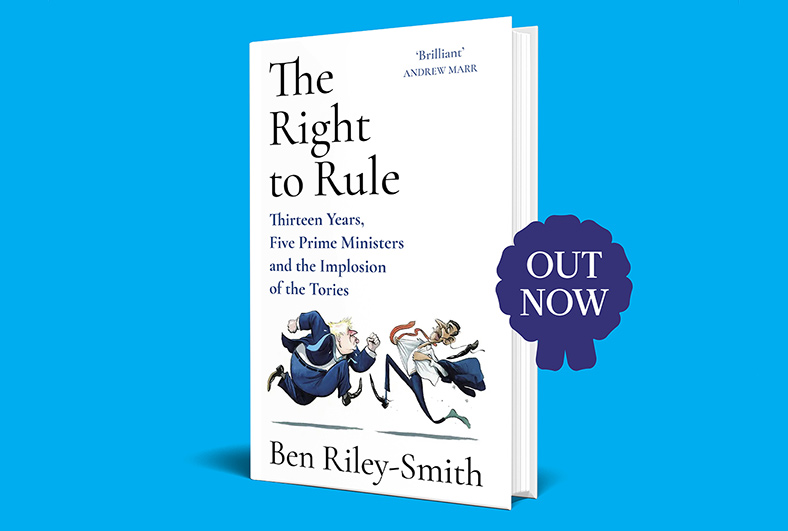 There is now a maximum of just over 12 months until a General Election in the UK, when we could see a change in government for the first time in over 13 years.
A journalist who has covered everything from Brexit to Partygate, to Liz Truss vs the Lettuce, is Ben Riley-Smith. He was appointed political editor at The Telegraph over two and half years ago but has been covering UK politics (and US politics from 2017 to 2021) for over a decade. We chatted to him about how the political and media landscape has changed during that time and about his book, The Right to Rule, which looks to explain how in a world of near constant change, the Conservatives have managed to stay in government for so long.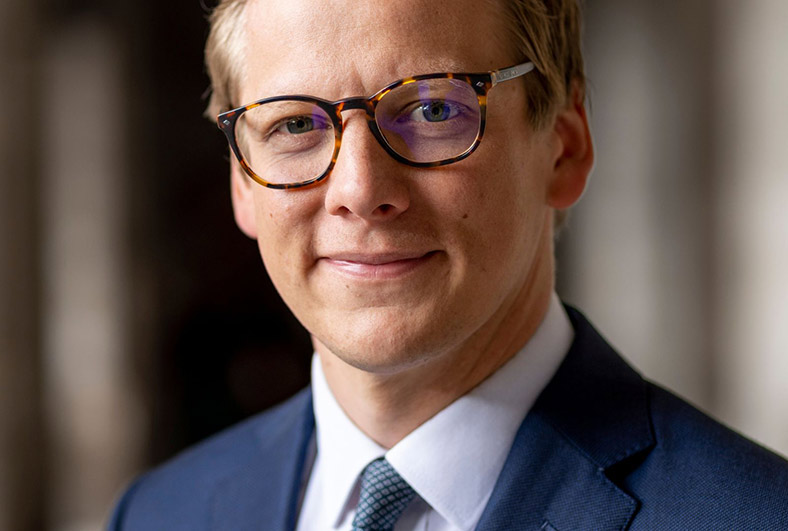 How has the political landscape changed during your time at the Telegraph?
The Brexit referendum was a very clear before and after moment, because it threw Britain's economic and foreign policy strategy up in the air.
Obviously, at the time, the UK Government was urging people not to do it. Cameron and Osborne and likewise, the Labour leadership and likewise the Lib Dem leadership, etc. The major political parties and their leaderships were telling the country not to go down this route, and yet the voters decided otherwise.
I think everybody would agree that Brexit has dominated the political discourse for years. Other reforms or issues in British society were pushed to one side to some degree because it needed so much bandwidth in Westminster to work out the shape of what Brexit would be getting through Parliament. And I think that is linked to this kind of overhaul.
David Cameron was Tory leader for 11 years before he resigned the day after the Brexit referendum vote. And in the seven years since then, we've had four different Tory leaders. There probably is a link to America in the way that is kind of anti establishment, frustration with the status quo. These forces emerged in the mid to late 2010s, on the back of years of financial crisis, and there do seem to be echoes between that and what happened in Republican politics in America.
Could you tell us about how you came to write your new book 'The Right To Rule'?
There have been so many brilliant books about bits of the story of the last decade, like the Brexit referendum, or the coalition years or the 2017 election under Theresa May. However, it's been so long that it felt now's a good time to try and stand back and pull together some of the threads that run throughout that whole period. The idea was to take a slightly wider look and get a sense about what connects all of these different prime ministers and all these different elections to unpack that central question of how the Tories have remained in power for so long.
It's an attempt to look back at this long period of Tory rule from 2010 and try to understand how it came about. It's currently 13 years and counting – that's longer than the New Labour stretch under Tony Blair and Gordon Brown. We've had five prime ministers back-to-back, which hasn't happened for two centuries for one party – I wanted to talk to as many people as possible about it. 120 plus people were interviewed for the book to understand how that run has been pulled off, and what explains this success the Tories have had keeping power, and how they've managed to shape shift and change over the period but still somehow remained in office.
And the people you interviewed for the book were both from within the Conservative party and outside of it?
Yes, it included central figures in the Conservative Party. Three of the former prime ministers gave interviews; Boris Johnson, Liz Truss, and David Cameron, and five of the Chancellors; George Osborne, Nadhim Zahawi, Philip Hammond, Sajid Javid, and Kwasi Kwarteng. And lots of inner circle figures, for each of those Prime Ministers, so Downing Street figures, special advisers, MPs who are close to the political strategists – those types of groups. I also talked to opposition figures; Ed Miliband and Jeremy Corbyn. Plus people in Corbyn and Miliband's team talk about the 2015, 2017, and 2019 elections. There were also people like Nigel Farage who played a significant role in the first half of the period, especially around the timing and decision to go to the Brexit referendum under Cameron. But predominantly it's Tory politicians and Tory insiders, to try and understand that party a bit more.
Are you working on another book, or do you have other projects under way?
I think my girlfriend would kill me if I said yes! But I did find it incredibly rewarding because in day-to-day newspaper journalism, there's immense time pressure. We're often turning around stories for the next day on breaking news. Sometimes you get a few days to work something up for the weekend, or maybe there's a project that you're working on over a couple of weeks. It's very hard to say, 'Okay, I'm going to take a couple of months to really dig away at something' and get the depth because the pace of stuff we're turning around is so rapid.
I really enjoyed taking the time to dig a little deeper into some of these themes. You can frame these things and test arguments and hypotheses, and then write something with slightly more depth that will hopefully to a certain degree, stand the test of time. Because, who knows what's going to happen in the next election. If you look at the polls, there's a possibility that the Tories will lose and should that happen, people will still be wondering, how do we make sense of this Tory period? So hopefully there's a depth and relevance to the book. It probably explains why I enjoyed doing it so much, so in the future I certainly wouldn't say never again because it's been something I've really enjoyed.
What books are you reading right now, or about to pick up?
I spent a lot of time reading as part of the research cycle, mainly political memoirs or books in that kind of era. Andrew Rawnsley, who is a political commentator at The Observer, wrote some amazing books about the New Labour years, and there was one called 'The End of the Party', which came out in 2010. This was 13 years into Labour and looked at the second two terms of new Labour. When I read that before starting my project, I thought that was fascinating.
It tried very hard to get as many people on the record as possible, because in political journalism, it's always much easier to talk to people off the record. Convincing someone to put down their thoughts under their own names is tricky, but brings a massive value to readers. That was something that I tried to do as much as possible with my book.
And Tim Shipman, chief political commentator at The Sunday Times, has written two brilliant books about the Brexit battle and the fallout from Brexit. They were two chunky political works that I love and helped shape how I approached my project.
There is a lot of talk of news avoidance amongst younger readers with many losing interest in politics. What needs to be done to keep readers engaged with political journalism?
There have been huge changes in the last 10 or 15 years about where people get their information. The entire media landscape has shattered. In the late 80s and 90s, you had a few terrestrial TV channels. You had printed newspapers with big readerships. And most people would be getting their news from those formats. But now with social media and online, it's totally splintered.
I suppose one of the challenges for journalism is keeping young people engaged in news, and making sure you are going where they are looking. If people are using social media more, then we need to build up our presence on social media. If they are interested in particular newsletters or podcasts, which is obviously a huge booming area for news consumption, then as journalists we need to be using those streams to give people impartial, insightful news and analysis about what is happening.
Fundamentally, people are (I hope and believe) as interested on a local level in what's happening in that community and the forces that are implementing it, as they were 30 years ago. It's just the means of delivering that. That core desire to understand what is affecting you, and how it can be changed, still remains. Therefore, it's a case of moving with very quick changes in how people are consuming information, and trying to plug journalism into those spaces.
You can get your own copy of The Right to Rule here and keep up with Ben's work by following him on X (formerly Twitter).
If you're a journalist that has recently brought a book out and would like to chat to us about it, get in contact via news@responsesource.com.
Subscribe to the blog
Get weekly updates from the ResponseSource blog
Subscribe