The patriarchy, injustice and diversity – An interview with The Independent's women's correspondent Maya Oppenheim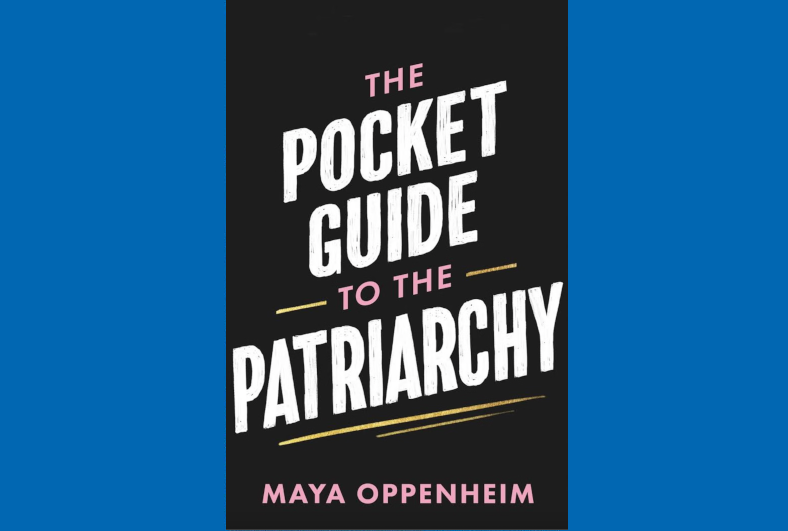 As broad as journalism can be as a career path, up until 2018, no UK news outlet had a dedicated reporter covering news, social policy and global stories from a women's angle.
The Independent changed that by appointing Maya Oppenheim as women's correspondent to cover issues such as domestic violence, sexual assault, gender-based violence, abortion and period poverty. Maya has recently published her first book, The Pocket Guide to the Patriarchy, covering these issues, plus much more. We caught up with her to talk about the book, diversity in the industry and her career highlights so far.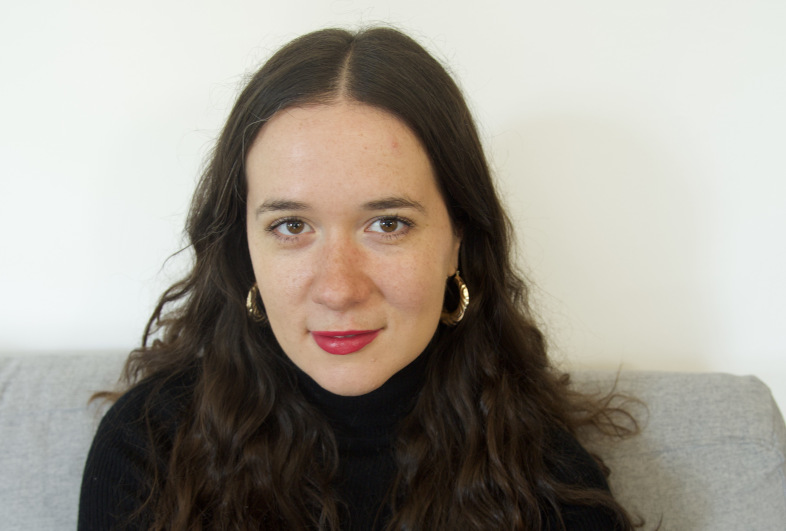 Can you introduce your book in a couple of sentences?
The Pocket Guide to the Patriarchy is a 22 chapter book covering topics which range from sex work to abortion, sexual violence, policing, intersectional feminism, transphobia, men and the far right, mental health, the criminal justice system, periods, menopause, prisons, women's health, cybersex crimes, toxic masculinity, domestic abuse, the gender pay gap, honour-based abuse, women's sexual pleasure, body image pressure, childcare and a final chapter with profiles of feminist icons. It is a punchy and accessible book brimming with staggering stats and real-world stories which make you double take, as well as hopeful, heartening tales of resistance. As both the far right and an embittered backlash to gender equality grows, this is a book to school you on the patriarchal systems crushing us. Sorry, that is more than two sentences!
Could you tell us about how you came to write The Pocket Guide to the Patriarchy?
I had the idea for the book during the Covid lockdown – no doubt linked to the fact I had more time to think as London turned into a ghost-town overnight. The premise for the book comes from the journalism I do at The Independent – I work as the publication's Women's Correspondent and I am the only person with this job title at a UK news outlet. The Independent created the role for me in the summer of 2018 after I suggested the job position and title. After having the idea for the book during the lockdown, I approached an agent who I worked with on a proposal and then eventually signed a book deal with Trapeze, an imprint of Orion Publishing, at the start of 2023. Juggling writing the book with my full-time job at The Independent was intense to say the least. After a lot of late nights and early mornings, weekends, as well as annual leave spent working on the book, it was published on 31 August 2023.
Are you working on another book, or do you have other projects under way?
No, I'm not currently working on another book. I have ideas for other books – both fiction and non-fiction – but no wheels are in motion right now!
What books are you reading right now, or about to pick up?
I am currently devouring Really Good, Actually by Monica Heisey. Next on my list is Megan Nolan's new book Ordinary Failings and then Keeping the House by Tice Cin.
Back in 2018, you were appointed women's correspondent at the Independent, how important is it to cover news stories (national and global) from a woman's angle?
It is very important to cover stories from a women's angle as so often this element of history and current affairs gets overlooked and neglected. But it feels especially important in the context of a world where the far right is growing – both at the online grassroots level and then in the corridors of power, with authoritarian populist demagogue leaders elected around the world. But then also the swelling of far-right political parties in western Europe. My new book explores these issues in the chapter titled men and the far right, but the book also looks at the litany of injustices women and people of marginalised genders face around the world. Such as the fact that women who get abortions face prison time in some countries and around four in ten women of reproductive age are living somewhere in the world where pregnancy terminations are either illegal or restricted. Or the fact the home remains the most dangerous place for women to be worldwide – with the majority of homicide victims who are women being killed by partners or relatives.
What more needs to be done by news outlets and the media to highlight, not only issues affecting women, but people from other backgrounds, sexualities, races, religions and genders?
A lot more needs to be done. A big issue lies in the lack of diversity within the media. It remains too pale, stale and male. A recent report by the National Council for the Training of Journalists found the proportion of editors from non-white ethnic backgrounds is a pathetic 10 per cent, compared to 14 per cent in junior roles. The same study found 87 per cent of journalists are white and predominantly middle class. If we had a more diverse media then a greater diversity of stories would be told.
You've spent much of your career writing around social affairs and policy, what advice would you give to any aspiring journalists looking to cover these topics?
Firstly, gauge if you are actually genuinely interested in these issues. That might sound condescending but given journalism is such an over-saturated, elbows-out, cut-throat world, it can be easy to find yourself writing stories about issues you have no real interest in, or writing in a format which doesn't feel like the right one. I.e. being a general news reporter secretly wishing you were working on the culture desk writing features or profiles. But for those with a genuine interest and desire to write about social affairs and policy, I would recommend reading widely, trying to build up a strong contact base in this area. Meet people for cups of tea or coffee. However, social affairs and policy is a very broad remit, so I'd recommend digging into a specialism which particularly interests you and focusing on that.
What article are you most proud of so far in your career and which one has been the most challenging to write?
The first two stories which I'm proud of that have popped into my head are my lengthy first-hand story about my nightmare struggle to access an abortion in the UK headlined 'I had an abortion – and my experience shows how broken the UK system truly is'. And then a recent investigation I did about Andrew and Tristan Tate's former connections with so-called "pick up artistry" called 'The murky online world of Andrew Tate and "pick-up artists"'. The latter wasn't challenging to write but I think it shines a light on some deeply disturbing stuff.
Are you available for freelance commissions, speaker opportunities or other roles?
I'm always intrigued in opportunities and have a fair bit of experience chairing events and doing public speaking – please get in touch with me and we can discuss further!
If I'm a PR professional with a story or opportunity for you, what is the best way to get in touch?
Emailing me at maya.oppenheim@independent.co.uk is the best bet but I can also be contacted via my Instagram account (@maya_oppenheim) or my Twitter account (@mayaoppenheim).
You can purchase The Pocket Guide to the Patriarchy here and if you're a journalist who is interested in writing your own book then check out advice from a JournoResources event here.
Subscribe to the blog
Get weekly updates from the ResponseSource blog
Subscribe