Twitter tips for PRs from journalists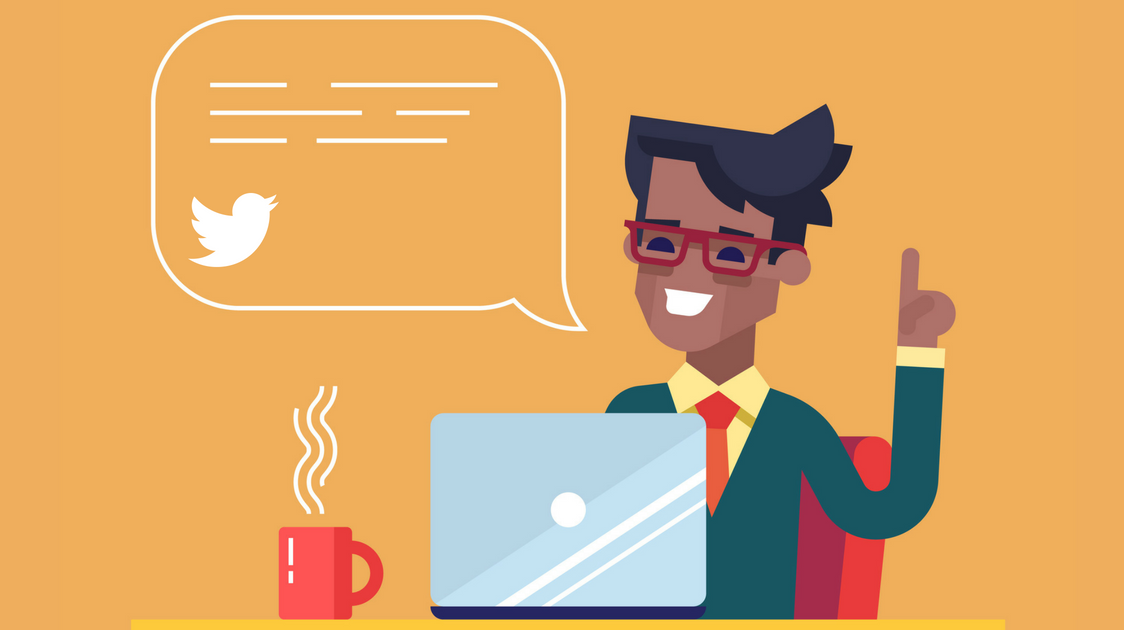 ResponseSource's Media Contacts Database now lets you search journalists by what they tweet about so that you can identify those who might cover your stories, avoid those who wouldn't touch it, and understand the media you want to work with even better.
We ran a couple of searches ourselves to see what journalists have been saying about PR professionals and press releases recently. The same themes may come up again and again but journalists come up with some entertaining ways to express their frustration (and occasional admiration) for the way PR professionals work with them. Here are a few highlights from June and July.
How to pitch your story (and what not to do)
Hey PR bosses.

Getting your most junior staff member to ring up before sending a press release, then sending it, and then getting them to ring me again to say they've sent it, and then ringing me again to ask if I've read it…

Will not get us to cover a story. Ever.

— David Byers (@davidbyers26) July 10, 2018
PSA for the 100th time, if you change something in a press release and re-send it, TELL ME WHAT YOU CHANGED. Signed, all journalists.

— Adam Fenwick (@Adam_Fenwick) July 16, 2018
Note to PRs: if you've got a press release, just email it to me. There's no need to call me to tell me all about it.

— Dominic Walsh (@walshdominic) June 15, 2018
Some general advice for press officers and PRs: make sure you've hung up properly before describing me in all my glory.

— Anna Isaac (@Annaisaac) June 26, 2018

When to send a press release
Hey public relations peeps, if your press release says 9 am, start around 9 am. We journalists that are here to cover your events are freaking busy and wasting 45 minutes while people just slam mimosas 8 hour early of that 5 o'clock mark is no good for anyone involved.

— Dan Boudreaux (@Pallydan7779) July 11, 2018
Got my first Christmas press release today on the day I finished work to go on my summer holidays. 🙄 👊

— Sally McLean (@journogirlsal) July 12, 2018
A ridiculously busy day on #health and #science today – so much around for tomorrow's #newspapers. If you're a #PR thinking of sending out a story this afternoon for edition, hold off! – and you should be sending press releases early morning anyway…

— Shaun Wooller (@shaungw) July 17, 2018
Just had my first press release about Christmas. No! #ItsJuly #Heatwave #keepyourfakesnow

— Bec Clancy (@becclancy) July 3, 2018
Accurate, readable press releases
I don't usually cover stationery on the travel pages but when you get a press release about stationery there's one word you hope might be spelled correctly…

— Nigel Thompson (@MirrorTravelEd) July 12, 2018
Dealing with a press release and the second sentence is five and a half lines long pic.twitter.com/S5CFrEzR15

— Lauren Franklin (@Franklinsays) June 21, 2018
Hello respected PR colleagues – your job is hard enough without we journalists being grumpy (although we sometimes are), but really, most of us stop reading press releases the moment we see this. You aren't singing for the Four Tops, and neither are we… pic.twitter.com/GYyAvu3TPS

— Will Leitch (@WillLeitch) June 7, 2018
Also read...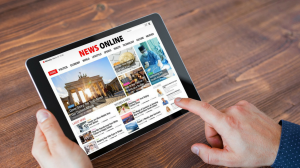 PR pitching in a digital age
27 Jun 2018
Keeping an accurate media database
Which PR agency has screwed up their mail merge database so that 'Hi Alex' now appears with a set of notes about me next to it? pic.twitter.com/69w4Io6yTS

— jonathan van ness stan account (@alexscroxton) July 4, 2018
How did I end up on distribution lists for press releases about new dog food brands?

And why are the people writing these releases not making them almost entirely pictures of dogs? Tactical error.

— James Connington (@JamesConnington) June 13, 2018
This year I've received #edfringe-related press releases addressed to Ahsley, Mr Davies (hey, that's my *dad's* name, guys!) and David, but this is the freshest approach so far. pic.twitter.com/38mz2DdUPN

— Ashley Davies (@MsAshleyDavies) July 8, 2018
Number of stories I've written about companies receiving VC funding in the last 5 years: zero. Number of pitches about funding each week: at least 3. This is why journalists get grumpy with PRs.

— Simon Sharwood (@ssharwood) June 25, 2018
PRs keep emailing and calling me about the World Cup when I have never expressed any interest in football whatsoever. I do not know why they bother. Genuine question to other PRs about why they are bothering to contact me? Shouldn't they be contacting sport journalists?

— Caroline Mortimer (@CJMortimer) June 14, 2018
Getting a name for yourself as a reliable source
Losing the will here, as PRs keep letting me down after assuring me they can get me quotes for features I'm writing. This not only delays deadlines but also means more stress. At least when I'm writing books (fiction or non-fiction), I'm mainly relying on my own (in)competence.

— Victoria Goldman 📚💜📝 (@VictoriaGoldma2) July 10, 2018
When a brilliant, erudite expert who you've featured in many a story and who has been enthusiastic and happy with each one suddenly signs up to expensive PR agency and is told: 'Let all journalist requests come through us'. One to cross off contacts list. 😕

— Jill Foster (@JournalistJill) June 14, 2018
JUST AS A PR FYI —

I write mostly the same thing just about everywhere, so if you ASK for a specific title (and you all know what I mean), then you're pitch will unfortunately be binned.

I decide what goes where, sorry kids.#journorequest pic.twitter.com/jrtDTPBr7N

— Adrían Bridgwater (@ABridgwater) July 19, 2018
What to include in a press release (and what not to include)
PRs: if you're sending a press release about a hotel, isn't it a good idea to put the room rate on it???

— Jane Knight (@janeeknight) July 10, 2018
Lord preserve me from crappy press releases with tenuous comparisons to 1966 to try to claim World Cup relevance

— Tim Wallace (@Tim_Wallace) June 4, 2018
why do not PRs etc invest in wetransfer pro or dropbox so that links do not expire? it's probably cheaper than putting on some posh dinner…

— Barbara Chandler (@sunnyholt) July 24, 2018
Supporting journalism
PRs, if I sent every PDF over every Monday morning to my many 'PDF request' emails I wouldn't even start work until the afternoon. 'Buy papers/magazines' is my new request. Help us have a place to publish content for these PDFs you so desire 💪🏻

— Emma Victoria Jones (@JonesEmmie) July 16, 2018
If you'd like to see more of these tips straight from what journalists are saying on Twitter, let us know – or if you'd like to see what our Twitter search function could do for you, get in touch for a demo, or training session if you're already a subscriber.
Subscribe to the blog
Get weekly updates from the ResponseSource blog
Subscribe