What are journalists hoping 2023 will bring?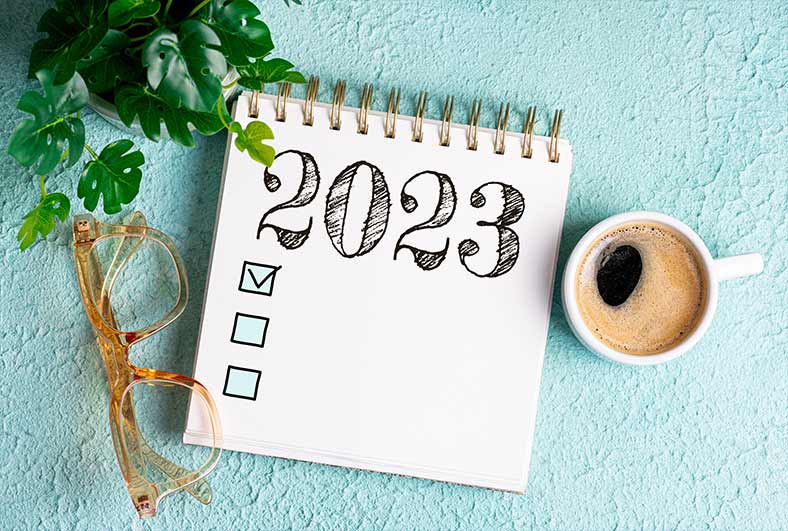 2022 was yet another challenging year for journalism – what is in store for 2023?
Here are hopes from journalists Hannah Ajala, Jon Holmes and Isabella Silvers, who work across broadcast, national press and consumer titles. Fingers crossed for plenty of interesting commissions, greater visibility for marginalised communities in the press and opportunities for inclusive reporting and storytelling.
Hannah Ajala, freelance journalist, broadcaster and founder of We Are Black Journos:
'I'm going to be working even smarter rather than harder. I'm at a point in my career where I have spent so many of my early years grafting and honing my skills, and I am truly seeing the fruits of my labour. I choose to avoid stress and look forward to surrounding myself with positive people who are mindful, hard-working, passionate, communicative, and can be in ANY room.
'For 2023, I'm going to be open to further international opportunities, especially following on from the release of my podcast in the new year! I also look forward to launching the We Are Black Journos membership, and growing our presence amongst more media organisations across the UK and beyond.'
Jon Holmes, freelancer and Sports Media LGBT+ founder:
'It's been my first year as a freelancer so I'm learning about the life-work balance and managing expectations – my own, and those of editors. Our network group is now five years old and we've taken a lot from our recent survey about how creating inclusive cultures in workplaces leads to greater representation of LGBTQ+ people in the industry, resulting in more published content that accurately reflects our community and helps to grow visibility across sport.
'It is paramount that freedom of opinion and expression is protected and the Culture Secretary's recent comments about the industry are encouraging, as the tortuous passage of the Online Safety Bill continues to make it unclear of the impact it might have. Sports Media LGBT+ certainly supports the efforts being made by Kick It Out and other organisations to pressure social media companies into making the experience of going online safer and more enjoyable, and for the Government to move faster on this.
'Sports Media LGBT+ is encouraging everyone in the industry to heed the advice and work with us and other network groups on creating inclusive cultures – we've recently contributed towards BCOMS' D Word 4 Diversity Guide, a handbook for those working in sports media outlining how to boost representation and support emerging talent.
'We hope to continue to influence wider sport and foster more storytelling and visibility.'
Isabella Silvers on the branded content team at Hearst, freelancer for brands including Stylist, Metro and Refinery29 and author of newsletter Mixed Messages:
'An eternal opportunity for all of us is to lean into the many, many stories that aren't currently being told. We have such a diverse and exciting world that it can only make media more interesting to expand the types of stories we're telling.
'In 2023, consumers are going to have less disposable income and we will need to continue to respond to that. Our features need to be relevant to their new lives, supporting them through tough times.
'For lessons I'll be taking into 2023 – how much media and journalism constantly has to shift to respond to an ever-changing world, but also how rapidly we're able to do that. Also, the impact that our words have on readers. I've been lucky enough this year to hear from my readers directly about how much my work has meant to them.
'Going forward, I'd like to work with some editors and titles that I haven't worked with before, and also continue to spotlight TV series and films that help to shift perceptions of marginalised groups.'
To help with this year's journalism challenges, try the ResponseSource Journalist Enquiry Service here and get the statistics, spokespeople and review products you need.
Subscribe to the blog
Get weekly updates from the ResponseSource blog
Subscribe