Journalist Enquiry Service April trends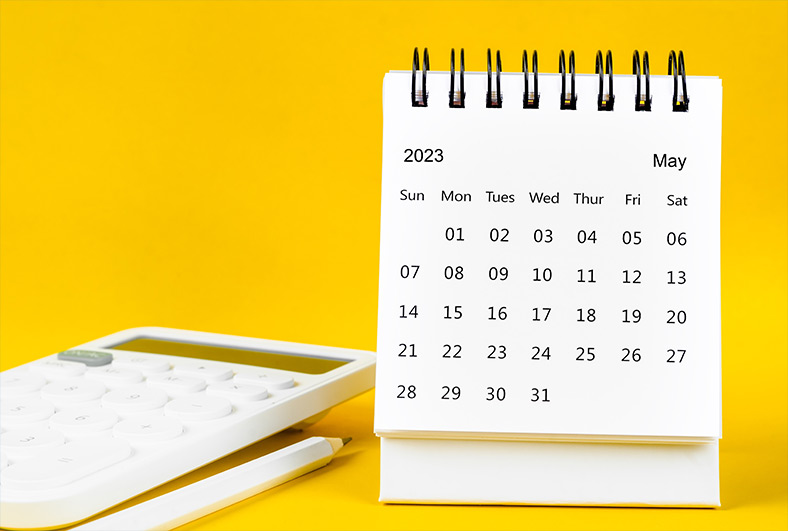 For those that enjoy time off from work, May is definitely the month for you. There are three bank holidays due to the upcoming Coronation and a half-term holiday right at the end of the month for anyone that works in education. This also comes on the back of a shorter working month in April with Good Friday and Easter Monday and many would have had time off with the Easter holidays.
Before we get in holiday/party mode for another long weekend, it's time to reflect on the month of April as we look back at what was trending on our Journalist Enquiry Service. Plus, what we expect to be popular with journalists in May.
It's perhaps not surprising that the 'Coronation' has been a big focus for content over the last month with that keyword appearing in 4% of all enquiries. 'King', 'Charles' and 'Royal' all featured, too, and each cropped up in about 1% of the total requests.
The requests though have varied quite widely and haven't been focused on one category area. Journalists have been looking for Coronation memorabilia, royal experts, party food recipes, historical experts, royal lookalikes and events/street parties taking place.
The second most popular keyword on the enquiry service was 'garden' or 'gardening' as journalists looked to get tips and advice on what people can do in Spring. It was also National Gardening Day in the middle of April which may have led to just under 4% of requests containing the keyword. 'Spring' was also popular again as it appeared in 2% of the total enquiries, slightly down on last month where it appeared in 3%. The Home & Garden category finished as the fourth best performing in April as a result.
We highlighted in last month's piece that 'Father's Day' could be a new key phrase and that proved to be the case as it was in 3% of the total requests. It also coincided with a boost in the Men's Interest category as well which increased by 2% compared to March. The category and key phrase are both likely to perform well again this month with Father's Day now just over a month away.
There is still a lot in the media around 'artificial intelligence' and 'ChatGPT' as journalists are keen to report on what the impact will be on different industries. Combined, they appeared in just under 4% of all requests in April with the majority being around AI. It might also link in with the Public Sector, Third Sector & Legal category seeing the biggest growth between March and April as it leapt up 8%. The increase in this category may also be due to more industrial action and strikes.
We started this blog post by talking about all the 'holidays' of late and that as a keyword cropped up in 2.5% of the total enquiries. Easter was the main holiday in April but journalists were also looking ahead to the Bank holidays which meant a strong performing month for the Travel category. Meanwhile, 'cost of living' remains steady as key phrase on the enquiry service as it appeared in just over 1% off all requests, the same as it was for March.
Overall, the Journalist Enquiry Service was used primarily by staff journalists as they sent 56% of all requests, with 29% coming from freelance journalists. 35% of the total requests were from journalists working in consumer media, which was followed by national newspaper/current affairs on 24% and trade/business/professional media on 23%. The top outlets list though is dominated by national press with six of the top ten coming from that media type with three trade titles and just one consumer outlet.
With the Coronation taking place early in May, the top keyword or phrase is likely to be 'Father's Day' as journalists look to get gift guides completed earlier. However, as we mentioned at the start, with three bank holidays then 'holiday' will perform well as a keyword and an increase for the Travel category are likely.
The Health category, which hasn't been as popular in the last two months, should grow in May with Mental Health Awareness Week (10 – 16th) and National Walking Month. There are several days which could help increase the Food & Drink category with World Cocktail Day (13th May) and National BBQ Day (16th May) plus National Vegetarian Week (10 – 16th May). There is also Chelsea Flower Show at the end of the month so 'gardening' is likely to be a strong performing keyword again.
Want to head into the second Bank Holiday weekend of the month with all your experts and information sorted for your article? Then send a request on the Journalist Enquiry Service here.
Subscribe to the blog
Get weekly updates from the ResponseSource blog
Subscribe