Journalist Enquiry Service March trends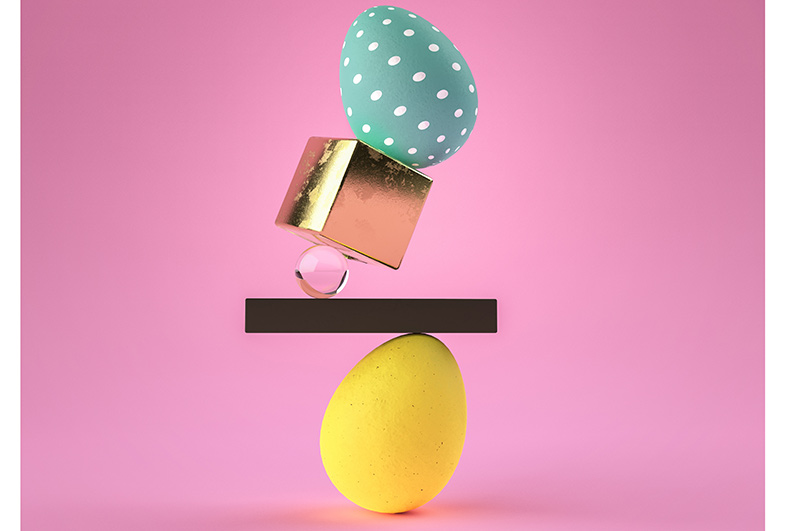 The start of the fourth month of the year makes us think of the proverb 'March winds and April showers bring forth May flowers'. The main phrase that people seem to remember from this is 'April showers' but March bought us a lot of rain as it was one of the wettest on record. Hopefully that won't continue into the new month as the Easter holidays begin and families look to get away.
As much as we may want to forget the miserable March weather, it's time to reflect on what was trending on the Journalist Enquiry Service and have a look at what categories and keywords are forecasted to perform well during April.
'Easter' has been slowly working its way up as a keyword during January (when it had about 1% of all requests) and then February (when it had 3% of all requests) to March when it was the top keyword, appearing in just over 4% of the total requests.
This was reflected in the category choice as well with the Children & Teenagers category seeing a 32% increase from last month and Travel growing by 29%. A lot of the Easter requests were around the holidays and what to do with kids during the time off or places to get away, too. 'Holiday' appeared as a keyword in 2% of all requests while 'activities' was in just over 1.5% as journalists looked to cover what was on during the two-week break from school.
It's also the time of year to give 'Easter eggs' and that as a key phrase appeared in just under 1% of all enquiries in March. That also meant a boost for the Food & Drink category which went up by 7% to make it the third most selected.
Another keyword that grew in popularity from February to March was 'Spring' as it went from appearing in 2.5% of all requests to just over 3%. Many of these requests focused on 'gardening' which appeared in just under 4% of the total enquiries and doing some Spring 'cleaning', cropping up in just over 1% of the requests. This saw a small 1% rise for the Home & Garden category but associated categories such as Leisure & Hobbies went up by 5% and Environment & Nature by 16%.
There was considerable growth in both the Computing & Telecoms category (23%) and in Consumer Technology (22%). A lot of requests in these categories focused around 'TikTok' which appeared as a keyword in just under 2% of enquiries as the media looked to cover the news of the app potentially being banned in some countries. There was also an increased number of enquiries about 'AI' and 'ChatGPT' which we saw as keywords in 2% and 1% of the total requests respectively. Both keywords were often used in relation to what impact they might have on certain businesses or industries.
'Cost of living' as a key phrase wasn't as popular as it has been in recent months but still popped up in just over 1% of all requests. The Personal Finance category saw a boost too, going up by 8%. A new potential keyword we mentioned last month 'budget' did materialise as it cropped up in 2% of the enquiries. This was both in reference to ways that people can save money during the crisis and around Jeremy Hunt's Spring budget that he presented in mid-March.
The Journalist Enquiry Service continued to be used in March by mainly staff journalists, with 57% of the total requests from them. Freelance journalists were next sending 27%. The majority were from consumer media (37%) with national newspaper/current affairs second (25%) and trade/business/professional media in third (20%). Seven of the top ten outlets using the service though were national press.
April will see the final few Easter requests filter in and this will drop off as a keyword but 'Spring' should perform well and categories like Home & Garden and Leisure & Hobbies should enjoy another strong month as a result. Home & Garden especially with National Gardening Day on 14th April.
The Environment & Nature category could see a boost with Earth Day (22nd April) at the end of the month and Health may increase its number of requests with World Health Day on April 7th and due to it being Stress Awareness Month as well. Plus, we could see Men's Interest gain some momentum and a new key phrase in 'Father's Day' with the holiday coming up midway through June.
Need to Spring into action and get an expert or case study for your next story? Then try sending a request out on the Journalist Enquiry Service by filling in the form here.
Subscribe to the blog
Get weekly updates from the ResponseSource blog
Subscribe