Journalist Enquiry Service: The Second Quarter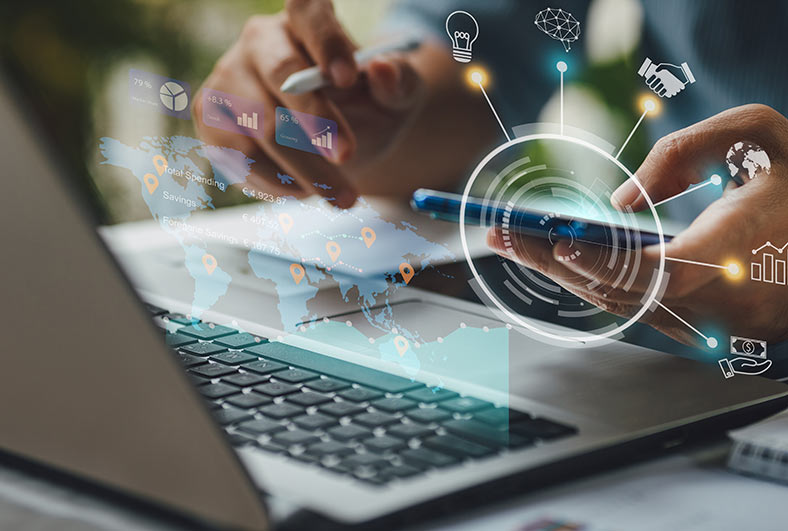 It's been a busy second quarter of the year with major events like the Coronation, Glastonbury and Wimbledon. We were also treated to an extra Bank Holiday in May and some sunshine in June!
But were these topics trending on the Journalist Enquiry Service from April to June? Below, we take a look at what was popular in the second quarter and have a look ahead at potential trending topics to cover in the third quarter of the year.
In need of expert comment or a case study? The Journalist Enquiry Service is here to help by filling in our quick and easy form.
When it comes to keywords being used on the service, one has easily outperformed the others. 'Summer' has appeared in just over 7% of the total requests from April to June. This is perhaps unsurprising as it ties into many topics such as summer fashion, summer drinks and, of course, summer holidays. 'Holidays' as a keyword also performed strongly, appearing in just under 4% of all requests. The Travel category saw a 2% rise compared to the second quarter of 2022 and back in the first quarter, there was an 11% increase compared to last year. This is probably due to there being more certainty in the travel sector without the worry of Covid or lockdowns.
There has been a lot of coverage in the last few months about artificial intelligence or AI, and it has therefore done well as a keyword on the service, cropping up in 2.5% of the total requests. It has meant the Computing & Telecoms category has seen a big increase compared to this time last year, with 25% more enquiries. The Consumer Technology category has also improved from the second quarter of last year, seeing a gain of 12%. This could also relate to ongoing issues and stories around Twitter (or, rather, X) and Elon Musk.
The Coronation generated a lot of media attention and was a popular keyword between April and June with 1.5% of all requests containing it. Journalists also looked to cover Father's Day and that as a key phrase appeared in 1.6% of the total enquiries. And sadly, the cost-of-living crisis has continued, meaning 'cost of living' as a key phrase was in 1.3% of all the requests, slightly down on the amount it appeared in during the first quarter. However, Manufacturing, Engineering and Energy was up 19% as a category compared to this time last year, with a lot of the enquiries associated with energy bills and changes to the price cap.
Overall, staff journalists still remain the main users of the Journalist Enquiry Service with 53% falling into that sender type, with freelance journalists second on 30%. The amount of freelance journalists using the service is actually up by 4% compared to the second quarter of 2022, which is in line with the industry trend of more journalists going freelance. The majority of requests last quarter were from consumer media (35%), followed by national newspaper/current affairs (25%) and trade/business/professional media (20%) in third. This broadly falls in line with last year's figures but there has been a 6% increase in the amount of requests from journalists working in radio and television.
We are already well into the third quarter now but looking ahead there are lots of avenues and topics for journalists to make the most of the Journalist Enquiry Service. When it comes to feature writing, we know that copy has to be filed months in advance and therefore requests around Halloween are already starting to come in. Christmas enquiries will also pick up in volume throughout the third quarter and for many feature writers, Christmas begins in July.
While the summer holidays have just begun for students and teachers, journos will be looking for back to school content – ranging from uniforms to lunchboxes. The first week of August is World Breastfeeding Week and the whole month is Psoriasis Awareness Month, presenting good topic starters for health reporters. Arts & entertainment reporters have both the Reading Festival and Notting Hill Carnival to cover, while food & drink journalists could look to get experts to talk about the best prosecco and rum for National Prosecco Day (13 August) and National Rum Day (17 August). Plus, we have the Summer Bank holiday at the end of August so travel writers might want to get information on the best places to go for a long weekend.
In September, there will be numerous fashion events, including London Fashion Week (15-19th) so you may look to get information and experts for this. World Suicide Prevention Day is on the 10 September which sparks a chance to talk to mental health spokespeople or get case studies for advice articles. There is Zero Waste Week (4-8 September) meaning you may want to get information around this or environment experts to talk around the on-going issues of climate change. Plus, there will be the Great North Run (10 September) so talking to some fitness experts about how to stay fit as we head into the Autumn could be a good angle.
There are lots of events, awareness days and topical issues to cover over the next couple of months and you can get all the information, experts and case studies you need from the Journalist Enquiry Service – just fill in the form here.
Subscribe to the blog
Get weekly updates from the ResponseSource blog
Subscribe