Keeping communities engaged in local news: Interview with Katharine Kessler, editor of the Bramley Newspaper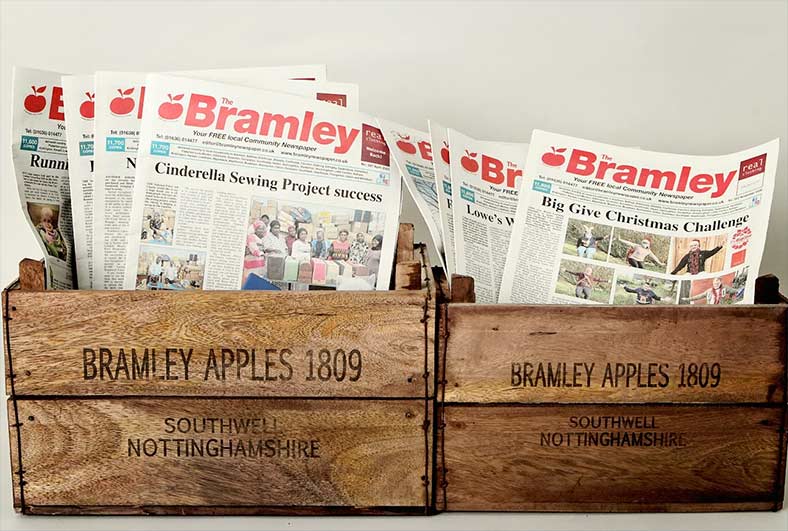 Autumn is often a popular time to change jobs – you may well be reading this and thinking of pivoting into a journalism career.
One person that made such a change is Katharine Kessler, who left the banking and finance world for local journalism. We chatted to her about transferable skills, the importance of community newspapers such as the Bramley Newspaper, and why it's managed to keep running for so long in an increasingly difficult market for print media.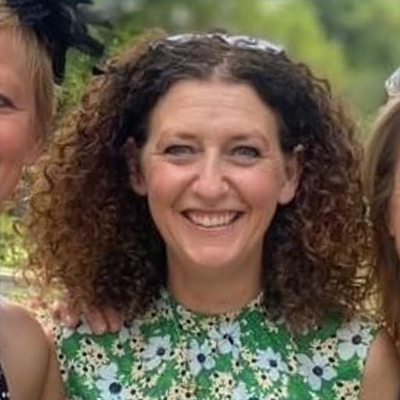 You previously worked in finance and banking, what prompted the career change into journalism?
The newspaper was being run successfully by my mum when I was pregnant with our first child – sadly she was then diagnosed with breast cancer and reached out to see if I could step in to help her during her treatment with a view to joining her long-term.
I knew from watching my mum run the business while growing up that it was a role which could work around small children, childcare, and school runs, but at the same time provide a challenging and rewarding career, allowing me to also put something back into our local community.
Having grown up in Southwell I knew the distribution area of the paper well. Although we were living in Nottingham when I joined the paper, we soon moved back to Southwell, because to be able to report accurately on local events, you need to be living there!
What skills from your previous career have you been able to make use of within your role as editor?
I worked in the change management and process redesign area of business banking so my roles involved redesigning work processes and systems as well as training staff in the new areas created. This career required flexibility, attention to detail, people management skills as well as coping with uncertainty and working to tight deadlines – all of this is crucial as an editor in the world of local journalism.
What was the most difficult part of the career change?
Moving from a team based across the country, travelling to London, Birmingham and Manchester each week to working with your mum, based in your childhood bedroom!
However, that said, I joined the paper when email and websites were in their infancy so there was plenty of scope for me to change the processes and redesign the paper in this way – without compromising the core value of the paper being the 'voice' of the local community.
When I started, all the editorial submissions for the paper were posted into a box in the local Post Office – we would then correct them by hand and post them to our printers for typesetting before they went onto the pages. The advertising was all sold through phone calls. We soon moved to email submissions and created the first website and then overtime added the social media channels of Facebook, X (formerly Twitter), Instagram and most recently, LinkedIn. These new channels enable us to be able to report on things which may happen in-between editions and also reach other audiences, who may not necessarily read the newspaper.
You've now been running the Bramley Newspaper for 18 years, what are some of the stories or articles that you are most proud of/biggest achievements?
I think the biggest achievement is to still be a successful, well loved, local newspaper, which people look forward to receiving each month and trust. In the age of digital news, marketing and advertising is something which should not be underestimated.
We have seen so many local newspapers fold over the last decade or so, and to still be reporting after 46 years is incredibly exciting.
COVID was another huge challenge – we have a diverse advertiser base, but overnight everyone was told to stay at home meaning only a handful of the local, small businesses were still operating. I knew it was vital that we continued to publish as we cover a rural area of some 34 villages – and for some older members of the community we are one of their vital sources of information.
Luckily we have a very supportive and loyal group of advertisers and many agreed to continue to support us, even though they were unable to deliver the services they were promoting. I also reached out to local groups to see if they could help in some way and the response was fabulous.
Our delivery team of 80 local people (mainly teenagers) were unable to deliver, so I worked with local community groups within the villages to arrange drop off points for the papers. With these measures we weathered the storm!
How important is it to have a community newspaper for residents?
Incredibly. We see ourselves as a monthly summary of all the fabulous things which happen in the local area, as well as a platform to publicise upcoming events. All neatly packaged in something you can put down and come back to later – unlike the news feeds of social media channels – and it doesn't rely on a charged battery.
The national news is sadly filled with mainly negative stories nowadays and it's sometimes easy to forget about all the good things people are doing locally – they may only be small things, but they are the glue which holds a community together.
The Bramley Newspaper has been going since 1977, what do you think has helped to keep it going for so long (especially during increasingly tough times for print publications)?
High quality, relevant and accurate content and staying true to our mantra of being the voice for the local community – not trying to be anything more than this.
Yes, we have kept up with the times by introducing social media channels and we are also open to exploring new developments to help improve our processes (for example AI) – but we will always ensure that the main focus is reporting on the local community and events, and helping local businesses to advertise their services.
Nothing can replace the feel of a newspaper in your hand and the neatly designed and summarised stories on the pages, with no relentless scrolling through posts in the search for relevant content. The excitement of seeing a picture of you, your children or grandchildren or their names in print is as strong as it ever was.
What advice would you give to anyone looking to make a career change and start in journalism/community news?
Make sure you understand the community you will be reporting on. Familiarise yourself with the local clubs, societies and organisations. Find the key members of the town or village and be prepared to work at getting your news stories and submissions – in the early years my mum spent hours contacting the local clubs and societies for their reports each month. 
Do you work much with PRs and if so, what's the best way for them to get in touch?
We do accept stories from PRs – they will be considered in the same way as the local submissions each month. We always receive more news than we have space for, so we have to adhere to strict rules for what is included and in which order – we try not to leave any of the reports from local people out as they have spent the time and effort to produce something. The best way is to send articles to our email editor@bramleynewspaper.co.uk or use the submission form on our website. Articles need to be up to 200 words.
Read how Andre Langlois got into journalism with our previous 'Before I was a Journalist blog post and if you've just started in the media and are looking for experts or case studies, then try using our Journalist Enquiry Service to get what you need.
Subscribe to the blog
Get weekly updates from the ResponseSource blog
Subscribe