Making the most of social media – building your profile and finding stories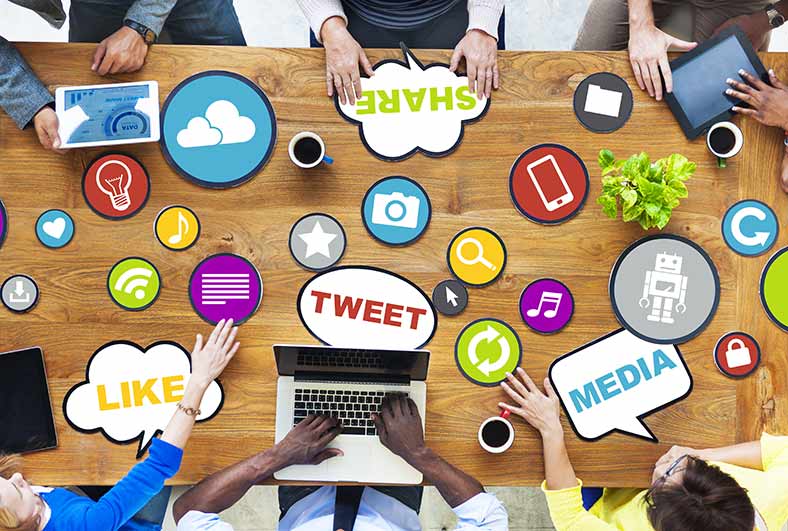 Back in 2000, social media was still a relatively new concept with sites like MySpace, LinkedIn and Facebook all yet to launch. With advancements in technology and a growing desire from people to be able to connect in different ways, there are now plenty of social media websites and apps. Millions of people use social media every day to make new connections, share their story and learn about the world around them.
Twitter, Instagram and TikTok are great places for journalists to show off their work and reach out to their audience. Social media is also useful for finding news but if you're new to this world, then how do you go about promoting yourself and locating these stories? At a recent JournoResources event, Times Scotland social media journalist Carla Jenkins went through the current trends in social media, how you can find people to interview and what to do to grow your following.
Trends and Changes
Former Prime Minister Harold Wilson once joked that 'a week is a long time in politics,' and the same can be said for social media, with new features and changes constantly taking place on the social platforms. However, Nic Newman's Digital News Report helps us to see that younger people (18-24 years old) are consuming their news more from social media – for some, it is their main source.
Facebook is still the most-used social network for news but TikTok is growing quickly, especially with that younger demographic. 15% of those surveyed are now using it for news. Smartphones dominate the way in which we consume the news, especially in the morning. Plus, digital journalists' profiles have increased significantly due to social media, but TV anchors and presenters are still the most well-known.
Standing out
All these trends show that making yourself visible on social media is important. One way to do this is by creating your own website. You can do this for free on WordPress and upload some of your articles and CV. It's good to work on this regularly and keep it up-to-date so anyone looking at it can see your recent content. If you're working as freelance journalist, then it might be more beneficial to pay for a website to give you more customisation and features and will give a more professional look.
You don't have to take this option, but it is good to have your CV out in the public domain, perhaps on LinkedIn (which sort of acts as a digital CV, anyway). It helps to show off your bylines and to engage with followers who might have questions about how you found the news story or what the process was like writing it. This also builds trust with your audience.
You can go further and build yourself as a brand online, especially if you like to focus on a particular area or topic. However, you will need to be posting consistently and scheduling a variety of different posts across social media like Reels, Stories and live videos. The variety will help to engage your audience and you can demonstrate that you are an expert in your field.
Finding stories
Social media is also a useful avenue for finding stories as well, outside of the regular press releases you might get or information you source from our Journalist Enquiry Service.
It's good to curate your feeds by making tweetdeck columns and following other accounts that are of interest to you and what you write about. For example, if you are a music journalist then make sure you are following local venues and artists and festival pages. This can help you spot potential stories or people to interview. Call outs like #journorequest are also useful for getting information.
Facebook can be a great place to find community news stories with many local organisations having Facebook groups that you can join. They will often share news of an incident that has just happened in their area or might mention a new restaurant opening or an upcoming event. If you are following multiple groups, then a tool like Crowdtangle can collect these pages and tell you what posts are performing best. Any information from Facebook groups will need to be verified, though.
Other tools that can be useful to help you find stories and enhance your content include Chartbeat/Parse.ly, which enables you to see how your stories are doing in real time and what is driving traffic to your site. Flourish and Datawrapper let you create data visualisations and infographics to embed in your stories. Dataminr send breaking news alerts to you after crawling 500,000 publicly available data sources. Google Trends can help you see trending topics and to search keywords to see how they are performing. While Creator Studio, Later and Canva can all help with scheduling and enhancing your posts on Instagram and Facebook.
Subscribe to the blog
Get weekly updates from the ResponseSource blog
Subscribe