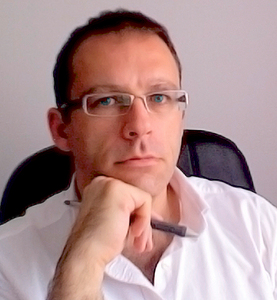 We take a closer look at some of the journalists from our Freelance Journalist Profiles starting with Alistair Dabbs.
What does Alistair write about? Technology in all its forms including blockchain, VR, AR, security, publishing, cameras and other hardware. Also, snowboarding and anime.
Who for? Past roles include PC Direct, IT Week and Manga Force, as well as a series of books on print and publishing. He currently has a column for The Register and worked on app launches for the Daily Mail, Mail on Sunday and Metro newspapers.
Where can I see his work? You've probably seen some of his designs recently if you've read a digital magazine, but for writing head to The Register.
We found out a bit more from Alistair himself:
What's the last magazine/newspaper you bought? MAD Magazine
Tell us a favourite word (please keep it fairly clean…) Serrurier (French for "locksmith"). It's so simple to write yet so hard to pronounce.
If we ever get to buy you a drink, what would it be? Soya cafe-latte, please.
Alistair could be the future of journalism for me…
Editors: find out more and contact him for commissions via his listing on Freelance Journalist Profiles: Alistair Dabbs
PRs: if you subscribe to the Media Contacts Database, find out more here. If not, you can catch up with him on Twitter @alidabbs
If you're a freelance journalist yourself, take advantage of our Freelance Journalist Profiles (like everything ResponseSource does for journalists, it's free) and we might pick your profile for a future Freelance Journalist of the Week spot.