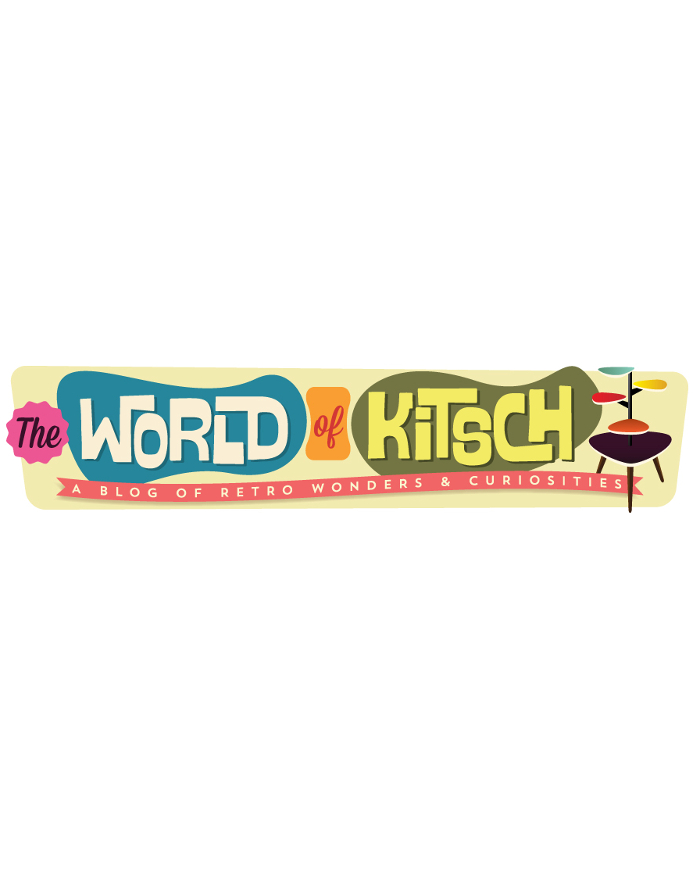 World of Kitsch is an award-winning lifestyle blog curated by Claire Smyth. It showcases new and unusual products, wonderful toys and gadgets as well as days out, travel destinations and food and drink features. A little bit of everything.
Tell us about your blog, how did you get started? Why did you choose your subject?
World of Kitsch started in 2009 when my old flat mate Ron suggested I started a blog to catalogue the charity shop and eBay purchases I was collecting for my home. I loved kitsch, ugly ornaments, 1970s prints of gypsy women, taxidermy and sleek retro futuristic furniture. From there the blog grew to include products that brands would like to share with my readers.
How do you source content for your blog?
I still feature any fun items I pick up for my house, but I ran out of space for collecting two years ago. Now World of Kitsch focuses on new products launched by brands from all over the world. I also work with companies such as Debenhams, John Lewis and Joules, putting together my top picks from their ranges each season in a blog post.
Do you write reviews? How many people read your reviews?
Yes, most of the posts are reviews. I have a unique readership of 14,500+ users a month. I work with Mattel, Bear, Soda Stream, Handpicked Collection and many other brands, reviewing their new products.
How did you build a following for your blog?
As I started in 2009, I've had a number of years to build a following. Winning a Cosmopolitan Blog Award in 2010, and being a finalist again in 2012 helped boost my blog's profile. I also engage on Twitter and have almost 4,000 followers on my account. My blog posts automatically to Twitter, Facebook and Tumblr, so traffic can come from many locations.
Are you a PR friendly blog? Do you accept contributions andcontent for your blog?
I'm very PR friendly. I love working with big brands, and small independent artists. In 2012 I worked with Next; they brought me over from Northern Ireland to the opening of their new Ipswich Home store. I also post tailored content from brands, providing it's in keeping with the theme of the blog.
How best do you like to be approached by PRs?
Send me an email and we can work from there.
You can find Claire tweeting @rudedoodle.