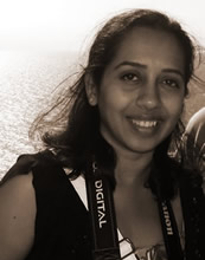 Just in time for the glorious English Summer we bring you a Blog Spotlight all about travel in the UK! Deeptha Doshi's blog UK Travel seeks to unearth the hidden gems and best-kept secrets in the UK. So grab your wellies and brolly and enjoy!
Tell us about your blog, how did you get started? Why did you choose your subject?
I started the blog in 2009 to document all my travels. I chose this subject as I am quite passionate about travelling. The blog mainly focuses on travel within the United Kingdom, but there is also a section for world travel. Having already travelled to around 15 countries, I have plans to visit more places in the coming months and blog about the same.
How do you source content for your blog?
I started the blog as a personal travelogue, so most of the content is basically my experience. However, as the site grew, I started including things that would interest travel lovers. The source is basically whatever I see around myself whenever/wherever I am out travelling.
Do you write reviews? How many people read your reviews?
Yes, I do write reviews on services, hotels and events. I am open to writing product reviews as well if they fit into the travel niché. The hotel reviews are among the most viewed pages on the blog and as such, that is one area I am looking to work on more in the coming months.
How did you build a following for your blog?
The blog got off the ground thanks to support from family and friends. And then it was purely word-of-mouth and the blog content that helped in garnering more following. Currently, we are trying to improve our social media presence and build a larger reader base by featuring what the blog readers want.
Are you a PR friendly blog? Do you accept contributions and content for your blog?
Yes, absolutely. I am happy to hear from PRs and will accept sponsored posts if they fit into the theme of my blog.
How best do you like to be approached by PRs?
Blogging is great because….?
I love travelling and writing, so this blog is the perfect outlet for my views and opinions on things that I enjoy.