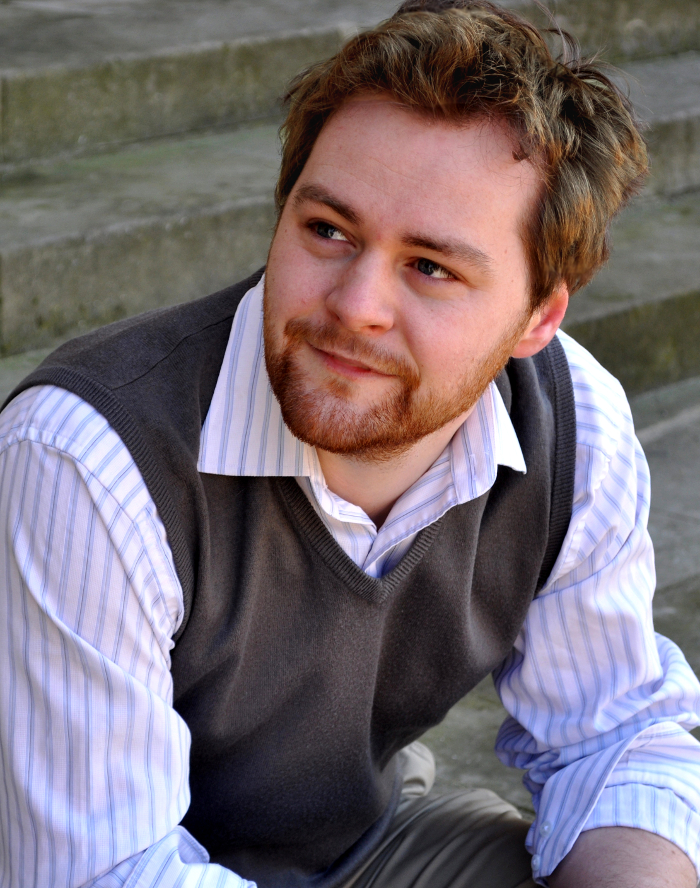 The Test Pit is a website about stuff. From the latest smartphones and tablets, to toys, games and things to crash into your neighbour's greenhouse – it has it all. All the reviews are honest and everything on the site has actually been touched and tested.
Tell us about your blog, how did you get started? Why did you choose your subject?
Simply put, I've never stopped playing with toys. While all my friends grew up and suddenly became very concerned with interest rates and mortgages, I was still enthusing about the latest foam dart blaster from Nerf. When I finally did mature (kind of) and found I had a great love for writing, it made perfect sense to combine these interests. I started out by writing my reviews on the bus shelter near my house, but a kindly policeman pointed out that the only people who read them were drunks. And so The Test Pit was born. It's on the internet and everything.
How do you source content for your blog?
Mostly from doing a good ol' ResponseSource. As I've been doing this for a while now I've gotten to know a few of the PRs who rep for brands that I'm particularly interested in, so they make sure I've always got lots of things to play with and write about. They are like weird invisible parents who I only speak to via email. They probably think that if I'm bored and don't have gadgets and toys to keep my hands busy I'll get up to no good and start stealing things from Currys. Possibly.
Do you have a favourite post or one that best sums up your blog?
I'd say our video reviews best sum up the style and tone of The Test Pit. We make sure we film all of our LEGO reviews, as that is a real hands-on product that people will want to see in the flesh. The video reviews also demonstrate just how thoroughly we test things, as we never just write about the latest thing trending on Twitter – we live with these products, use them all day, play with them, and often break them. I nearly swallowed a ChromeCast once.
Do you write reviews? How many people read your reviews?
I write the lion's share of the reviews, but I also have a team of minions that I pass things on to. It is very much like 'Despicable Me' at Test Pit Towers, but I have no plans to shrink the moon. Yet. According to one of the minions who handles all the clever numbers business, we're currently pulling in around 30,000 unique users each month, a figure that is constantly rising. It is certainly gratifying to see your site stats increase, especially when you put so much effort into putting the reviews together. After all, someone has to test-fly all those radio-controlled helicopters.
How did you build a following for your blog?
We try to play it clever with SEO and keywords so people can actually find our reviews about the things they might be interested in, but getting the message out there is done mostly via Twitter. We tweet about our own posts and also other tech and toy-related things we've spotted, and again try to keep it funny and informal. People have asked us why we don't use Facebook, and to them I say simply this; ex-girlfriends.
Are you PR friendly? Do you accept contributions and content for your blog?
Very friendly, not just to PRs but to all humans who aren't actively trying to kill us. We love to have things suggested to us, particularly if a PR looks after a client who has multiple products that might suit The Test Pit. If you have an idea for a special feature, tell us. If not, introduce yourself anyway and we'll keep in touch – who knows what the future for both of us will hold.
How best do you like to be approached by PRs?
Email all the way for us. I don't tend to answer the phone as it is usually someone demanding money from me, or my mother (which is infinitely worse). When people do email with a new product we might be interested in reviewing, we love first off to see a nice big picture of the thing in question. Tell us as much as you can about the product, and feel free to email at any time; I'm usually up late cleaning writing off my local bus shelter.
What's in store for your blogging career in 2014 and beyond?
As the site grows I'm hoping so too will our number of reviewers and contributors. I'm always keen to hear from people who have something to say about the latest in tech and toys and would love to start running a personal column with someone. I'm also keen to branch out with the kind of things we write about. We've recently started reviewing parenting products and gadgets which are proving quite popular. And, as I said, if you've got a client with a product to push, let us know and we'll consider it. The format of the site is very flexible (unlike, say, www.weonlyreviewcheesegraters.com) and most things could work with us. On a personal note, I'm looking forward to doing as much as I can with The Test Pit in the next year, building those Twitter followers with new and exciting competitions, and generally continuing to ignore the calls from my mum where she implores me to get a proper job.
You can find Howard tweeting @thetestpit.