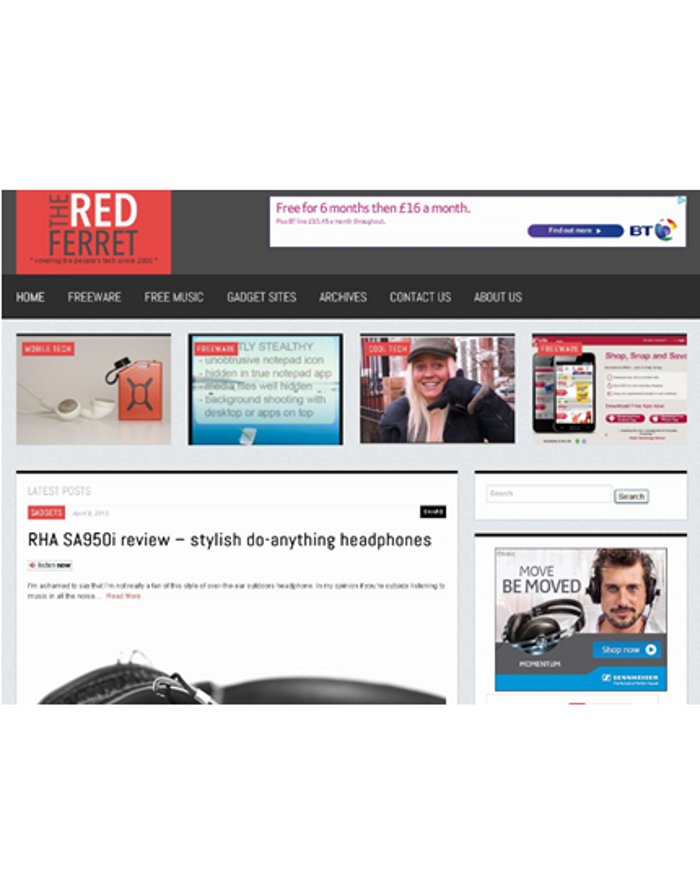 Eagerly chasing weird and eclectic tech stories out of their burrows, The Red Ferret blog was conceived over a decade ago by Nigel Powell. We find out about the blog's beginnings and the advantages of being one of the first blogs of its kind in the tech sector.
Tell us about your blog, how did you get started?
The site was conceived way back in Feb 2000, and was actually launched in March of the same year. It was the first gadget blog in the world, and I started it as a diary and memory jogger for my work as a technology journalist for
The Times
and
The Sunday Times
in London.
How do you source content for your blog?
Most of the content comes to us, via a variety of sources; PR agencies, companies direct and other sites. Our editors also seek out interesting news and products to report on.
Do you write reviews?
We have recently added a reviews editor to our team, based in the US, and I also do reviews from here in the U.K. Our reviews are read by most of our readership, and are often picked up by the major mainstream press such as the BBC and other outlets. We serve between 500,000 and a million page views a month.
How did you build a following for your blog?
We benefitted very much from first mover advantage. Being one of the first of the technology blogs in the world, meant that we quickly built a following and we have been lucky enough for that to grow over time. People also seem to enjoy our lighthearted approach to news and reviews as well.
Are you a PR friendly blog? Do you accept contributions and content for your blog?
We accept all kinds of assistance from PR agencies, although we have found that offers of content invariably fail to meet our strict quality standards for publication. We aren't interested in enterprise type post content, or other forms of blatantly promotional material masquerading as news.
How best do you like to be approached by PRs?
Conventional methods work well. Email as the norm, with perhaps telephone if it's urgent or super exciting and not a waste of time.
Marmite: Love or hate?
Mmm….yum. Love.