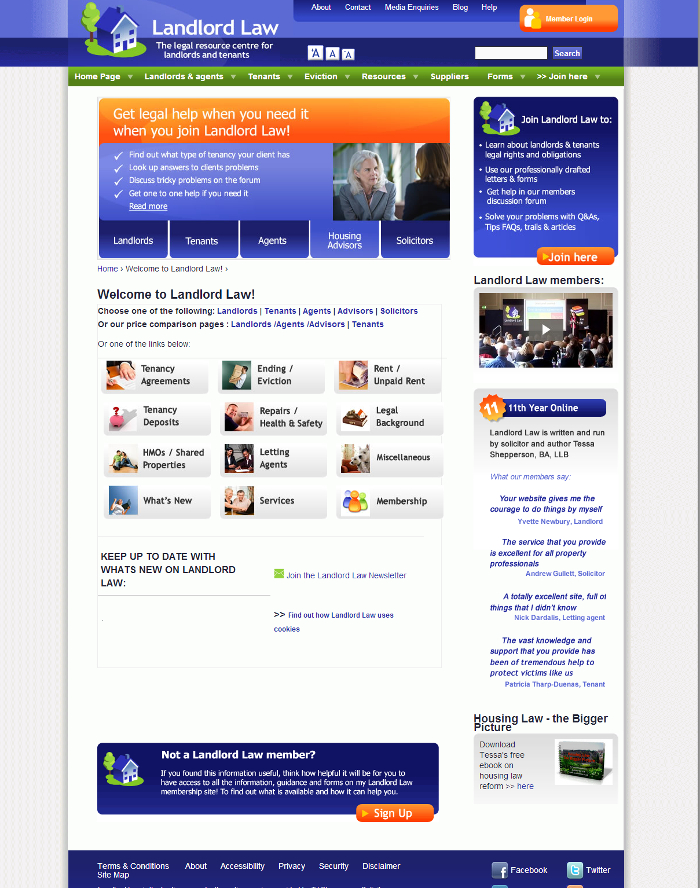 Tell us about your blog.
Landlord Law Blog
is a niche blog providing information about residential landlord and tenant law and practice. It is written primarily for for landlords, letting agents and tenants, but is also of interest to housing advisors and social housing workers. I am a solicitor and specialist in this area of law. I started the blog in February 2006 as a companion site to my main professional online membership service Landlord Law
www.landlordlaw.co.uk
.
How do you source content for your blog?
All content is written in house, either by myself or by Ben Reeve Lewis or Samir Jeraj. Occasionally I publish a guest post from an industry specialist but this is by invitation only. Content is based on relevant news items, comment on recent case law and general tips and information posts. I also regularly answers readers question via the 'blog clinic'.
Do you publish reviews?
We occasionally write reviews of books and products relevant to people in the private rented sector. These are mainly law books.
How did you build a following for your blog?
Most people find us in Google or follow a link from another site. We have a loyal following many of whom have been following the blog for years and regularly contribute to the comments section.
Are you a PR friendly blog? Do you accept contributions?
All content is produced in house as stated above. However I am always interested to learn of new stories relating to residential landlord and tenant issues.
How best do you like to be approached by PRs?
Please do not contact us asking for guest post opportunities. However I am interested to learn of relevant stories and may sometimes include these in posts. Can all content be via email please.
What's the best thing about being a blogger in your field?
I enjoy the writing.