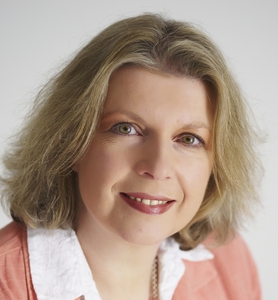 We take a closer look at some of the journalists from our Freelance Journalist Profiles – this week, Dr Sarah Brewer.
What does Sarah write about? As a qualified GP and author of over 60 popular health books, Sarah covers a wide range of health and medical issues for both professional and consumer audiences. Nutrition, supplements, general health, sexual health, complementary medicine and Dear Doctor Columns are a few of her regular topics.
Who for? Prima, Lifespan magazine, Daily Mail, Daily Telegraph and the Daily Express as well as her own websites www.drsarahbrewer.com, experthealthreviews.com and mylowerbloodpressure.com.
Where can I see her work? Read her features on ginseng, natural remedies for high blood pressure, and identifying and dealing with mold allergy. Feeling better already? If not, perhaps turn to Sarah's Amazon author page.
We found out a bit more from Sarah herself:
What's the last magazine/newspaper you bought? The Daily Telegraph (have it delivered every day).
Tell us a favourite word (please keep it fairly clean…) Discombobulated.
If we ever get to buy you a drink, what would it be? Louis Jadot Montrachet Grand Cru 2006 – I'm Chardonnay all the way!
If Sarah's journalism seems just what the doctor ordered for a project you're working on…
Editors: find out more and contact her for commissions via her listing on Freelance Journalist Profiles: Dr Sarah Brewer.
PRs: if you subscribe to the Media Contacts Database, find out more here. If not, you can catch up with her on Twitter @DrSarahB.
If you're a freelance journalist yourself, take advantage of our Freelance Journalist Profiles (like everything ResponseSource does for journalists, it's free) and we might pick your profile for a future Freelance Journalist of the Week spot.