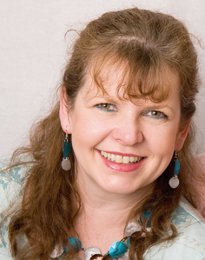 Writing about food and drink can take you to some places you'd expect to be ideal destinations for travel journos instead – food and beverage market writer Amanda Roberts can count Colombia and Kenya as sources of research for a few of her features. Mastication isn't just about nutritional value in this industry, as the values of the cultures the produce comes from nourishes Amanda's writing.
Make yourself a healthy cup of hot something, and read more about Amanda's work in today's interview (don't feel bad if your chosen beverage is just from your local supermarket. That involves some travel…)
About your journalism
What do you write about?
I've spent my career as a journalist and editor specialising in the out-of-home food and beverage markets (non-alcoholic beverages) and the international vending industry. Particular areas of expertise include coffee, tea, coffee culture, snacks and confectionery, soft drinks – including premium adult presses and cordials – vending, vending technology and foodservice packaging.
Where are we likely to see your work?
In specialist B2B titles, such as Auto Vending and, until it closed recently, Cafe Business.
What's the most memorable work you've done?
There are two items that stand out for me. The first was reporting on a field trip to Colombia with the Federacion Nacional de Cafeteros de Colombia (FNC) which represents over 600,000 independent (and mostly very small) coffee farmers. I visited several coffee farms; the FNC's freeze-drying facility, which is one of the largest in the world, the operation at the docks from where the coffee is exported, and the FNC's research facility.
The second was a trip to Kenya with Unilever (PG Tips and Lipton Teas), shortly after it started working with the Rainforest Alliance to see the difference accreditation was making both on its own plantations and to the hundreds of smallholder farms that produce tea in Kenya. I did some features as a result of this trip and published a diary of visits and experiences.
I think both of these trips managed to indulge my passion for travel (not of the package holiday variety), learning about different cultures and ways of life, meeting genuine people, whilst challenging me to write something meaningful and impactful for professionals in our mature foodservice market here in the UK.
What interview or feature would you love to do?
Where to start? Jane Austen, if she was still alive, as she is my all time favourite author. There are so many possibilities, but I think I would have to go for David Bowie, whose music I have always enjoyed and whose creativity in music, with his unique theatrical twist, has simply never been matched by any other artist, in my opinion.
About you and PRs
Where do you source ideas for articles?
Just from knowing the industries I work in extremely well and observing the trends. I've always worked very closely with the companies and individuals involved in these industries and the ideas come either from what is actually happening, what is not happening and should be, or external issues the industries need to be aware of that may affect their future prosperity. Recent examples, for instance, in vending are the introduction of new coins, the need to deal with waste in packaging and across out-of-home catering and foodservice in general, the need to offer healthier products/recipes/production methods and to be more transparent about calorie, fat and salt content.
How can PRs be useful to you?
Obviously, as a source of information. To me, good PRs are like a go-between; extracting information from a client and advising clients on what sorts of stories are likely to be of interest to different publications, then feeding that information through to the media. Good PR work can save me a lot of time. On the other side of the coin, bad PR work – and amongst that I would include those that feel they have to send through a different spin on the same story every few weeks – simply wastes my time.
How and when do you like them to get in touch?
If they have something that is genuinely newsworthy or different or I've put a copy call out for contributions towards a specific feature.
Do you find press conferences, trips, parties and other events useful or an interruption?
Generally I find them useful, although I usually try to clarify the content of the event before committing to it so I can assess just how relevant and of interest it is to my specific areas of interest. If I believe an event to be of marginal interest I won't accept the invitation.
If you could make one change to the way PRs deal with you, what would it be?
Stop giving a junior member of staff the task of calling to see if A) I received such-and-such a press release that was sent about three weeks ago (I get about 150 emails a day so it can be difficult to recall a specific release, especially if I'm driving at the time!), B) Is it of interest?, C) When will it be used? D) Will you send us a copy so we can show our client how good we are? Would you like to know what I'm having for dinner as well? Drives me mad. [Ed's note to self: pat self on back for not asking the 'what are you having for dinner?' question.]
About you
How would you pay the bills if you weren't a journalist?
I'd like to think that would be by becoming a successful novelist. I am currently writing what I hope will be my first novel, but I have so little spare time to spend on it that I'm making slow progress.
If we gave you £1,000, how would you spend it?
Easy – on clothes. My partner often complains that I can't possibly need yet another dress/jacket/pair of trousers or whatever and I always reply that need has got nothing to do with it. If I want another dress/jacket/pair of trousers and I have the money to buy them, then that's what I will do. But I probably wouldn't be able to resist buying some gear for my niece, who is only 18 months old and is the only girl in a family that is dominated by boys. I guess I'd have to add in a Nerf gun or two for the boys as well. I can see I won't get many clothes for my £1,000!
Do you tweet? Why, why not?
No. I don't really get on with any social media. In B2B publishing I don't believe it's really become meaningful or beneficial yet. I've recently dipped my toe in the water and gone onto Facebook and I can't believe some of the rubbish people put on there. Honestly, haven't they got anything better to do with their time?
What books are on your bedside table, magazines in your bag or blogs on your screen?
My house is full of books. I read every spare moment I have. If I've enjoyed reading a book, I keep it, so it's only the ones I've hated that find their way to the charity shop – in recent years, that has only included 'Wolf Hall' and 'How to be a Woman'. I'm currently reading Margaret Attwood's 'The Year of the Flood', but by the time this appears I'll probably be on to something else. I usually read at least a book a week; anything from 'classics' – English and around the world – through to 'chick-lit', depending on what mood I'm in. I don't read magazines – I spend all my reading time with my nose in a book, so don't have time for magazines – and nor do I read blogs.
We don't know about you, but this interview has made us very hungry.
Now, what shall we have for dinner…