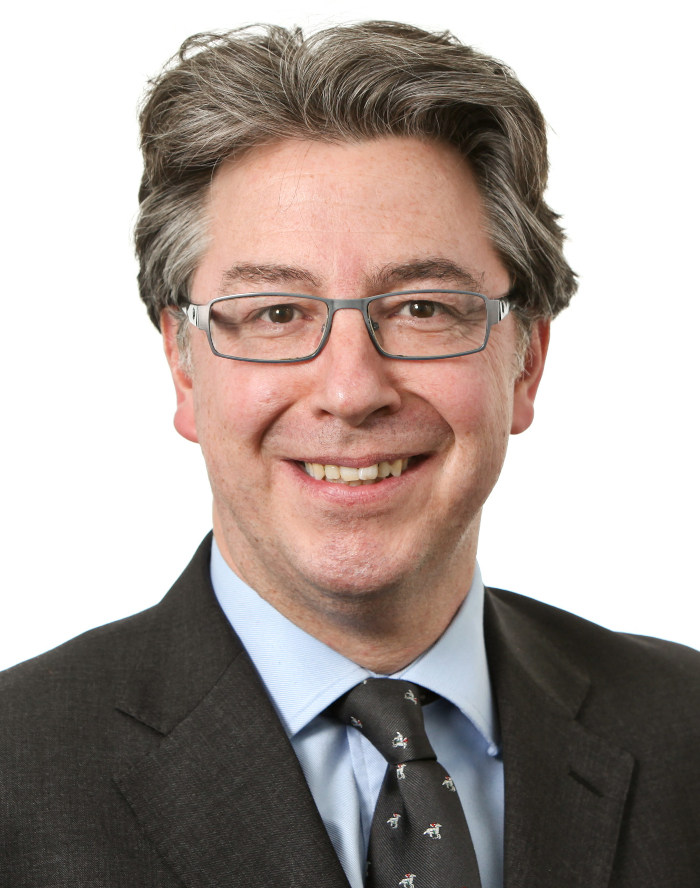 "Freelancing means more than just writing" for Andrew Michael, who has worked at publications including Headlinemoney.co.uk, the FT, The Times, Citywire and launch-edited Pensions Week back in 1997. For Andrew, freelancing also means successfully sorting out his own computer glitches and tax returns. There is much we can learn from him.
Hello Andrew! Firstly, tell us what you write about as a freelancer, and where we're likely to see your work?
Ideally I'll have several projects on the go at any one time although I ought to point out that freelancing for me means more than just writing. I left the Headlinemoney website recently (which I've thoroughly enjoyed editing for the past six years) for a life comprising not only writing and journalism, but also digital projects, training, consultancy work, news reviewing, conference chairing, and any other opportunities where I can hopefully provide a useful service to the money media. I've spent the bulk of my career covering the world of finance so that's where I'll most likely be offering my services. I also write about horse racing and was once the racing editor of a sports magazine called Inside Edge (nom de plume: 'Philippos'). So if you're, say, a financial PR hosting a hospitality box full of guests at the races and you need someone to not only guide them through the day's racing but talk to them about financial issues to boot – I'm your man.
What inspired you to move into freelancing?
Actually, this is my second stint freelancing and I've returned to it because I thoroughly enjoyed it so much the first time round. I spent the 1990s at the Financial Times Group during which time I did every editorial job going, from being a reporter, to editing, and then on to launching various magazines. I'd commissioned loads of freelancers during this time, but I wanted to see what it was like earning a crust from journalism without the safety net of a monthly pay cheque. I actually think there's a bit of a gap on your CV as a journalist if you've never done this. So, in 1999, I left my job as editor-in-chief of the FT's investment titles to go freelance and wrote for various national newspapers and magazines. I had been perfectly happy doing this for several years when, in 2007, I was headhunted for the Headlinemoney job. The platform needed someone with a journalism background to run the site and I jumped at the chance, not having worked in a digital environment before.
What are the pros and cons of 'being your own boss' as a journalist?
Decent journalists have a streak of curiosity running through them and one of the great bonuses to freelancing is that you're free to explore all sorts of commissions, projects and challenges that might otherwise evade you when you're tied to one title or one employer. Being well-organised, able to generate ideas, and good at hitting deadlines, I think I'm fortunate in that I've got a fairly decent profile for being my own boss. As for the downsides of freelancing, some say that having to work solo and the absence of a workplace 'buzz' is a bit of a bind – although personally I'm equally at home working by myself in an office as being in the thick of things working on the news desk. In the absence of being able to ring up an IT department, you also become quite adept as a freelance at dealing with things such as sorting out computer glitches. I'm also comfortable sorting out my tax affairs and other sundry paperwork which I'm aware other freelancers cannot abide doing for themselves.
What are some of the most memorable pieces you've worked on during your career so far?
I've been responsible for stories which have helped rid the public of crooked financial advisers, prompted Parliamentary debate and even tipped readers winners at the Cheltenham Festival six weeks before the event takes place. But rather than refer to a single item I'd like to mention an entire magazine. I'm really proud to have launch-edited Pensions Week in 1997. Pensions will never be sexy but they are hugely important and are rarely out of the general news headlines nowadays. Back when I launched Pensions Week, UK company pension assets were worth around £750 billion but, astonishingly, there wasn't a dedicated, news-led title covering the sector. It soon went from strength-to-strength and still exists today with its own entry in the 'Quick Links' section on the FT.com homepage.
I'm also very proud to have put together the annual Headlinemoney Masterclass programme for journalists new to covering finance, and also love chairing the Headlinemoney journalism awards panels which I'll be doing for the fourth year running in 2014. The latter runs for a week in the Spring and involves chairing 30 one-hour journalism awards shortlists featuring around 120 judges drawn from around the money media.
Is there a feature you still haven't gotten around to but would love to be commissioned to write?
I would very much like to be appointed as the FT's freelance horse racing correspondent. I could then write a string of features across all sorts of issues facing the sport – from angles tackling the hard core business aspects of horse racing (a fascinating but complicated state of affairs) to informative racecourse guides for FT readers who get invited to the likes of Royal Ascot and the Cheltenham Festival but haven't the faintest idea what to do and which horses to back once they get there.
How can PRs help you with your work, and how should they get in touch?
It would be really useful if they remember that, for me, freelancing extends past writing and into all the areas listed above. For example, they could help by approaching me for advice, training sessions, etc., on How To Be A Better Financial PR. With 20+ years as a finance hack under my belt and six years editing and then publishing a successful digital platform used extensively by all parts of the money media, I'd hope to be able to share a few insights. How should they get in touch? Ideally through the medium of dance. Failing that, an email to: amichael123@btinternet.com or a DM via Twitter (@headlineandrew) will do just fine.
Do you attend many press conferences, trips, parties or other events?
I'm certainly happy to be invited to events of all kinds provided there's sufficient relevance to the work that I'm doing (usually something either financial services or horse racing-related). I'll even make a stab at attending.
Twitter – useful for making connections/researching articles/getting commissions, or mainly a fun time-waster?
I think Twitter is: very useful for making connections; potentially useful for researching articles; not terribly useful in isolation for getting commissions (although it can certainly start a more constructive private conversation outside the glare of the Twittersphere). Is time-wasting the most fun a journalist can have? Discuss.
Talking of fun, or maybe 'fun' – are many meetings/connections made face-to-face anymore?
I hope so; how dull would the world be otherwise? Having cut my journalistic teeth in a pre-email, pre-internet age when either face-to-face meetings or telephone conversations were the main means of communication, I'm happy to stand up for these old-fashioned ways of networking no matter how many webinars I'm invited to participate in.
What media do you enjoy in your spare time (TV, film, books, magazines, papers, blogs)?
My wife, Christine, is a journalist as well so our house tends to be awash with all manner of newspapers, magazines, periodicals, books, you name it. A personal favourite is Private Eye and I also subscribe to FT.com which I think is a terrific platform. I also make time each day to read the online version of Paris Turf as I'm extremely interested in French horse racing. As for feature films, well it's a case of look away now if you're of a nervous disposition because this is where I own up to disliking the cinema intensely. I think that film is, in the main, massively overrated compared with pretty much every other section of the arts.
Kind-of related to that [the cinema bit, or the 'overrated' bit: you decide] – has anyone ever told you that you look a bit like Alec Baldwin in your Twitter profile picture?
No, never. Although I did go through a lengthy phase in the early 1990s when loads of people thought I was a doppelganger for the comedian and author that is Ben Elton.
Alec Ben Andrew can be found tweeting @headlineandrew.