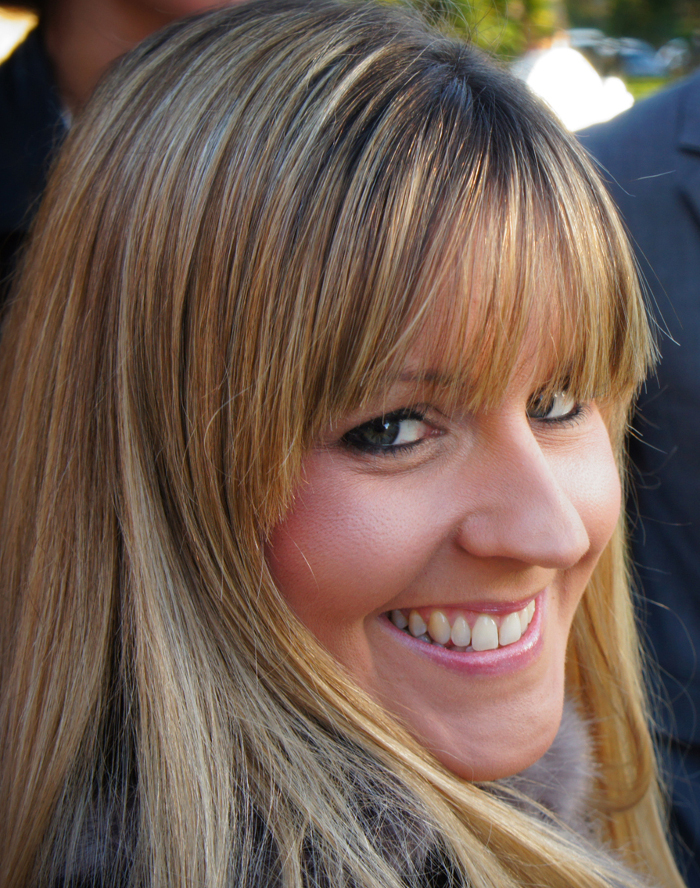 Running interior decoration blog Patchwork Harmony as well as editing 91 Magazine is set to keep Caroline Taylor pretty busy following her recent departure from the FT Weekend's House & Home section. Get the full picture from the former picture editor in today's interview…
About your journalism
You recently left your picture editor role at the FT Weekend's House & Home section to focus on your other projects and freelancing – after five years in the role, what prompted the decision?
I've been running my own small business in my spare time since 2008. This initially started out as an interior decoration blog (Patchwork Harmony), but has developed to now include an online publication (91 Magazine) as well as my editorial and creative business advice services. This includes freelance writing, picture research and design, and I also offer creative business advice to people wanting to start a small business in the creative sector and feel they need some one-to-one personal advice on things such as social media, PR, etc.
With all this in mind, I was struggling to handle everything I'd developed and work full-time, so something had to give. I decided the time was right to give my own projects and the freelance world a go.
Tell us a bit about Patchwork Harmony and 91 Magazine…
Patchwork Harmony is the umbrella brand for the business. It initially was my blog name, but now encompasses a lot more than that. 91 Magazine is an online publication, which I launched in October 2011. The content is focused on interiors, vintage and crafts but has a modern and stylish edge. I feature homes, craft projects, articles about vintage style as well as small businesses, independent designers and crafts people. The Patchwork Harmony blog features similar topics but tends to be more on a personal level. I often include posts about recent trips to markets or what I'm doing with my own home for example.
When freelance writing, what subjects do you focus on, and where might we have seen your work?
My focus is on interiors, vintage and crafts and how to style your home in a thrifty but stylish way. I also enjoy writing about small business, designers and crafts people, as well as fashion, photography and styling. The best place to get a feel for my interests and style is in 91 Magazine.
What interview or feature would you love the chance to do? Are there any publications in particular you would like to write for?
I don't have an ultimate person I'd like to feature; there are so many talented designers, stylists and tastemakers out there I'd love to interview. I'd love to feature (and visit!) somewhere like Portland, Oregon in the States, as it sounds like it has a fantastic creative community. It would be a dream to travel Europe, visiting and documenting some of the best flea markets.
I'm keen to work with publications such as Mollie Makes, Crafty, Homemaker, Selvedge, Homes & ANTIQUES, The Simple Things – any of the craft, lifestyle and home interiors magazines really, as well as general women's interest titles such as Easy Living, Red magazine, Marie Claire, etc.
What are some of the most memorable things you've done in your career?
A few years ago I wrote a feature for House & Home about interior design blogging. Not only was it great to get published in the FT, it also kick started my business by attracting lots of new blog readers.
More recently, I was really proud to win the Women in Publishing New Venture award for 91 Magazine in December 2012. It was great to be recognised for something I've created completely from scratch.
About you and PRs
Where do you source ideas for stories, and what has been the strangest/most unusual source of inspiration for you?
I tend to do a lot of online research, particularly using blogs and social media to find inspiration. Pinterest is also great for building ideas – I am a very visual person so get inspired by imagery. I think I am also inspired by personal experience – I hope that when I find somethinginteresting, others might do too!
How can PRs be useful to you, and how and when do you like them to get in touch?
Ideally it's best when PRs actually consider what might be of interest to you according to your previous work and/or publication. I like to receive visual material, as I can then tell pretty much straight away if it's something I'll be interested in.
Do you find press conferences, trips, parties and other events useful or an interruption?
It depends what it is really. If it is something that can offer more than an email with the information can, then yes I would find it helpful.
About you
Do you use social media, and do you find it useful in your work?
I do – Twitter, Facebook, Pinterest, Instagram, LinkedIn – I think it is incredibly useful! Not only for building contacts, but it's also great for research, inspiration and just keeping connected with what is going on in your industry. It's also been invaluable for spreading the word about 91 Magazine.
How did you originally get started in journalism, and did you always want to work in this industry?
I studied photography at University, so always wanted to work with images. My first job was with Getty Images, but I ideally wanted to work in publishing so moved to the FT in 2007. This is where I learnt a great deal about publishing, not only pictures but words, design – the whole package.
I've always had a magazine obsession, so it has been a dream to actually start up my own publication.
What books are on your bedside table, magazines in your bag, or blogs on your screen?
I'm currently reading 'The Paris Wife' by Paula McLain. I have SO many magazines lying around – ELLE Decoration, Mollie Makes, Livingetc, Homemaker, and many more. A few of the blogs I read are Lobster and Swan, Yvestown and Creature Comforts, but there are too many to mention really! I've also been reading a lot of wedding blogs recently as I am getting married in June!
Caroline can be found tweeting for Patchwork Harmony and 91 Magazine @patchworkhrmy and @91Magazine and will be speaking about lifestyle blogging at the Cyhber 2013 event on 1 June.