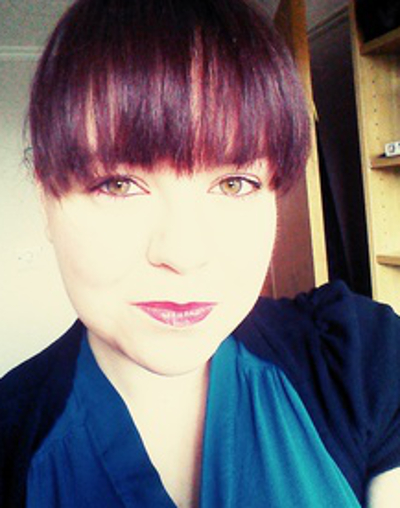 Clare Heighway writes on travel, fashion, beauty, home and garden and food, but mostly works in the luxury sector – editing ExquisitelyBritish and getting British Luxe Magazine ready for its October launch. Today, she shares her achievements over the last eight months…
About your journalism
What's the most memorable work you've done?
I would have to say there's no specific piece, but launching ExquisitelyBritish is my biggest accomplishment. To start any business takes a lot of hard work and determination and I'm very proud of what we've done on the site in the past eight months. I'm also very excited to launch British Luxe Magazine, which is out in time for our first anniversary in October.
What interview or feature would you love the chance to do?
I would love to do more travel and food reviews – both freelance and for the magazine.
About you and PRs
Where do you source ideas for articles?
I read a lot of magazines, blogs and books and the rest is just instinct for what would work well for our readership.
How can PRs be useful to you?
By sending relevant ideas, news and samples. We're very much focused on reviews in British Luxe Magazine so are always looking for great new products/services to recommend to our readers. It's great when we get emails from PRs who have thought it through and contact us with specific ideas.
How and when do you like them to get in touch?
It's preferable to send details by email in the afternoon. Weekend emails are also very much appreciated as it's a lot easier for me to respond quicker.
Do you find press conferences, trips, parties and other events useful or an interruption?
Yes I do find them useful, but as I'm not based in London it's always much more difficult to be available. I will try to make it if I feel it would be hugely beneficial to go and I can schedule meetings around them.
If you could make one change to the way PRs deal with you, what would it be?
Know what we want and be specific with ideas. I get sent a lot of press releases for new hotel openings around the world except Britain! We're a British luxury focused website and magazine so please understand what we do before sending anything.
About you
How would you pay the bills if you weren't a journalist?
I'd be a photographer.
If we gave you £1000, how would you spend it?
I'm a big Temperley fan so anything from their new collection.
Do you tweet? Why, why not?
Yes I'm a big fan of Twitter. We tweet from @BritishLuxeMag and @ExquisitelyBrit.
What books are on your bedside table, magazines in your bag, or blogs on your screen?
I'm a magazine junkie and read Elle, Ideal Home, Marie Claire, Glamour, InStyle and Conde Nast Traveller to name a few on a regular basis. I also love Stylenest, the Coveteur and My Coffee Break for online reading throughout the day.
Clare can be found tweeting @BritishLuxeMag and @ExquisitelyBrit.