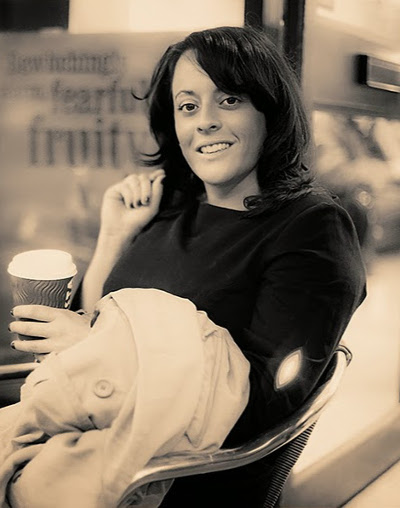 Photo credit: Elamental Photography
"Media helps to influence people's perspectives, the way they see things, and within my work, I often encounter persons that don't always get a chance to put across their perspectives or life experiences. By allowing me into their worlds, it provides a forum to communicate from the inside out something that many 'mainstream' members of the public might not get the chance to look into." Today we look into corners of the world a lot of us are lucky enough to never have to confront in our day-to-day lives – Danielle Aumord tells us about raising awareness through journalism.
In your work as a freelancer, you seek to 'give a voice to the voiceless' – can you tell us a bit about what that involves, and what subjects you focus on in your work?
Danielle Aumord: My specialist areas include commercial sexual exploitation, exiting prostitution, domestic violence, prison and rehabilitation, gang and criminal culture, pirate radio, substance abuse, youth and community issues with a special reference to children in care. I also specialise in Mauritius (and surrounding regions). Many of these areas are typically difficult to access. However an ability to build relationships, dig deeper and persuade people to talk has certainly been helpful and has enabled me to get under the radar within these subject areas.
I currently work part-time for the Big Issue and earlier on this year began to undertake some freelance work for the Thomson Reuters Foundation. These contacts have enabled me to continue to dig some more in areas that I feel most passionate about journalistically. The opportunities are definitely appreciated.
What are some of the most memorable pieces you've done?
I particularly enjoyed writing a piece called 'Dead Man's Chest' for Mix Mag on pirate radio. I even climbed on top of a West London tower block to assist a photographer with the photo shoot for the piece.
'Trident On Trial' for Time Out London was probably another one of my most memorable pieces. I like to write from the inside out and so was tasked with getting a leading gang member's perspective on what Trident have been up to.
More recently I wrote a piece for the Thomson Reuters Foundation called 'Crack down on men who buy child sex'. Exploitation is an area that I feel passionate about, and hope that the work that I present can, even in a small way, make a dent positively in these situations.
I have some forthcoming pieces also in the area of sexual exploitation and domestic violence which I think will also be added onto my 'memorable list'. For me, I think, personally, that the best is yet to come. I'm really enjoying working more extensively in the areas of women's issues and rights.
Is there a feature idea you're really passionate about and would love to be commissioned to write?
I've always wondered what it would be like to accompany the 'forced marriage unit' on a 'snatch and grab' to somewhere like Pakistan.
I'd also like to dig a bit deeper into the 'Diego Garcia' saga, and following on from reading 'The Suicide Factory: Abu Hamza and the Finsbury Park Mosque' by Sean O'Neill and Daniel McGrory, I developed a fascination with Abu Hamza.
I wanted to interview him and I was in talks with his solicitor to visit him while he was in Belmarsh prison, but it never materialised. My younger sister actually met him in Shepherd's Bush quite a few years back.
You must have spoken to many people from all walks of life when researching your work – have there been any particular people, or stories, you've heard that have really stayed with you?
I did a piece about changing legislation in the area of sexually exploited minors. As a part of this feature, I met a lady who had been groomed out of a children's care home and into prostitution as a child. I found her story to be both disturbing and inspiring all at the same time, simply for the way that she's managed to exit prostitution, and is now reaching out to help women who are in the situation that she once was.
Why did you originally get into journalism? Were the issues you could draw attention to as important as the love of writing?
Initially I trained as a journalist because I wanted to write factual books, however my pathway for the moment at least has taken a different turn in that as well as print journalism, I've had the chance to work as an associate producer for Current TV (on a documentary called 'Vigilante Britain). I've also been developing my skills in the area of photography. I find that a picture can convey something in a snapshot that often words can't.
As much of your work includes doing your own research, how can PRs be useful to you in your work?
They can be useful in numerous ways – gathering up stats and background info, case studies where relevant, etc.
You're based in London – is working within the City especially useful with your work?
It's helpful that I live and work centrally. Even in terms of making connections to other destinations abroad and within the UK, London is incredibly convenient like that.
Would you ever be able to take a job on a magazine, newspaper or website writing about things you're not particularly passionate about?
I'm adaptive when I need to be, but having said this, I like to pour my heart and soul into what I'm doing.
Do you find Twitter and other forms of social media useful when researching specific pieces? Is it a good way of finding interesting people to profile?
I enjoy Twitter for numerous reasons, it's an easy and direct way to communicate with a bag of people that otherwise might be quite hard to connect with. I've found this and LinkedIn, too, quite useful for organising interviews, and developing new contacts.
Your day job is writing about important and hard-hitting issues – but what media do you enjoy in your spare time? Do you have any 'guilty pleasure reads'/TV shows/film favourites?
I like soaking up environments and cultures that are new to me, and within these settings, I enjoy getting out and about with my camera, shooting both everyday life and city landscapes.
I've had many fits of laughter in the midst of a Bill Bryson book (I like to bring along a comical travel read on my numerous work and personal trips).
On the whole, apart from an engaging documentary, I find current TV selections these days a bit crap. I'm a bit 'old-skool' – back in the day favourites include 'Absolutely Fabulous', 'Desmond's', and re-runs include 'Only Fools and Horses'. It doesn't bother me much though, as I prefer a good read to a good watch any day, anyway.
Danielle can be found tweeting @danielleaumord.