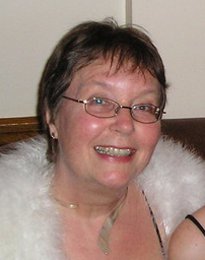 About your journalism
What do you write about?
Business, industry, manufacturing, mining, and a whole range of issues such as sustainability, lean, supply chain management, warehousing, technology and health and safety.
Where are we likely to see your work?
I write regularly for specialist B2B business journals and online entities in the UK, Europe, Americas, Australia, Africa, the Middle East and Asia. I also do freelance writing and editing for the materials handling publication Eureka, and occasionally write for industry supplements in some of the mainstream UK newspapers.
What's the most memorable work you've done?
The most memorable event of my career was a trip to Japan ten years ago in the company of a group of US manufacturers to learn about what we in the West call lean manufacturing. We made scheduled site visits to a whole range of Japanese factories, culminating in a visit to Toyota. The trip was led by sensei Takeshi Kawabe, one of the disciples of Taiich Ohno, the originator of lean. He was an inspirational character. Interestingly mixing humility, simplicity, a wicked sense of humour and abrasiveness, Kawabe taught me more in five days than I have learned in the subsequent ten years.
What interview or feature would you love the chance to do?
I'd love to interview Brian May and talk about the parallels between music, mathematics and problem solving – the shapes and patterns in his mind when he's creating those glorious guitar solos, how he manages to make them spring naturally from the music rather than clash with it, and whether there are parallels to the way he was visualising formulae and solving problems while working on his PhD in astrophysics.
About you and PRs
Where do you source ideas for articles?
My articles are based on in-depth discussions with executives, managers and experts in the field. I keep a note of any interesting thoughts that come from those interviews and these are the basis of new topic ideas.
How can PRs be useful to you?
Supplying the information I need and securing interviews with their clients.
How and when do you like them to get in touch?
Initially, it's best to contact me by email as the phone is generally my 'hotline' for interviews.
Do you find press conferences, trips, parties and other events useful or an interruption?
I thoroughly enjoy all of the above, as well as making site visits to see industry in action. However, being based in Norwich I have to be very selective about the invitations I accept. I can't afford to take many days away from my desk.
If you could make one change to the way PRs deal with you, what would it be?
Most PRs are great to work with; they respond quickly and send me the information I need. For those who do not, please be specific and don't just send everything you have on file.
About you
How would you pay the bills if you weren't a journalist?
Earlier in my career I had to make the choice between journalism and computer programming, so I guess if I wasn't writing words I would be writing code. More recently, though, I've been managing a band. Who knows, perhaps there's a fortune to be made there.
If we gave you £1000, how would you spend it?
Definitely on a holiday. I love travelling. For me, a holiday is exploring somewhere new, not sitting on a beach.
Do you tweet? Why, why not?
I have a twitter account but don't seem to find the time to tweet :o(
What books are on your bedside table, magazines in your bag, or blogs on your screen?
Nah. It's a kindle for me. I'm currently reading 'Mort', and have just finished a remarkable series of fantasy fiction books by Robin Hobb – the 'Farseer' and 'Tawny Man' trilogies. She's a great writer and the entire series is built around utterly gripping characterisation.