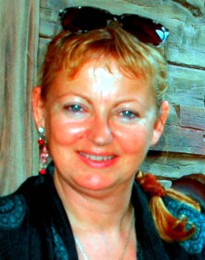 About your journalism:
What do you write about?
As a British freelance travel, food and lifestyle writer/photographer and hotel reviewer for the past 17 years (based between France, Spain and Greece), I cover a wide range of topics. Recent articles include a piece about the world's most expensive foods for MSN.com, a touring Slovenia piece for The Caravan Club, an 'insider's' Egypt feature for ABTA and a piece about exploring Vietnam by train for Asian Geographic Passport. I also teach travel writing courses in Greece during the summer months. Find out more here.
I speak fluent French and good Greek and Spanish, which is very useful.
Where are we likely to see your work?
I write for more than 70 publications worldwide ranging from Thomas Cook Travel and Yeah Baby magazine, to The LA Times, The South China Morning Post, Emirates Woman, and many more. I also write for my own website.
What's the most memorable work you've done?
I'm fascinated by every feature that I research and write, but as a big fan of Cretan music I enjoyed writing this piece for Songlines.
I spent four months in Cambodia and had fun writing this piece for Fah Thai.
I had a lot of thrills and spills penning this feature for Ryanair.
What interview or feature would you love the chance to do?
I would love to write a regular column, or a series of features, about Cretan music. Apart from the music of Ross Daly, very few people know this exciting upbeat music, which is very similar to Irish music. It deserves to be better-known.
I'm also a fanatical food lover and adore writing about all things gastronomical. One of my recent trips was a gourmet tour of Slovenia (read about it in the May issue of Caravan Club magazine) – I was wowed by the creative cuisine and hip food scene of this tiny, very friendly country.
About you and PRs:
Where do you source ideas for articles?
I find DWPub very useful when sourcing article ideas. I am also signed up to several other media outlets, various writers' magazines and have PRs who regularly contact me with ideas/press trip info.
How can PRs be useful to you?
I have a very good relationship with the PRs I work with (and would like to make a special mention here for Tanya Dalton at Dalton Kakoty PR who organised excellent chauffered transport with Greaves India as well as hosting at many of cgh earth's stunning properties during my recent three month trip to Kerala, India). PRs are useful in so many ways – whether it's suggesting topics for features, or organising travel on the ground – I always appreciate their help.
How and when do you like them to get in touch?
Email is the easiest way to reach me, at heidi.fullerlove@gmail.com, and they are guaranteed of a swift reply.
Do you find press conferences, trips, parties and other events useful or an interruption?
I write 12 to 20 features a month and – as a freelancer – I generally generate my own ideas for features, which means that I need a great deal of material/ideas, so anything that helps me find new ideas/angles/destinations/topics is very helpful.
If you could make one change to the way PRs deal with you, what would it be?
I have had dealings with one PR who, when I had to pull out of a trip because of urgent work commitments (even though it was several weeks before the trip was to run) tried to bully me with threats of making me pay for the trip. I am a professional writer and only ever pull out of a trip if I REALLY cannot do it (in 17 years this has only happened twice), so I really did not appreciate being treated like this. Needless to say, I will not work with this person again.
About you:
How would you pay the bills if you weren't a journalist?
I would teach more writing courses and maybe set up my own holiday centre offering writing courses, yoga, wild food foraging, etc. here in beautiful, unspoilt East Crete.
If we gave you £1000, how would you spend it?
I have just returned from three months in India and last year I spent four months in Cambodia and Vietnam. If I had any extra cash I'd contribute it to people out there who are doing great work to help local communities, like my friend Babette De Brouwere who has singlehandedly set up a school for deprived children near Kampot.
Do you twitter? Why, why not?
I prefer to regularly update my blog, Global Rambling.
What books are on your bedside table, magazines in your bag, or blogs on your screen?
Insight's fabulous and colourful guide to South India; the very informative 'Rough Guide to Kerala', Bradt's travel guides to Albania and to Bosnia and Herzegovina (my next trips) and Paul Theroux's fascinating 'Ghost Train to The Eastern Star'.