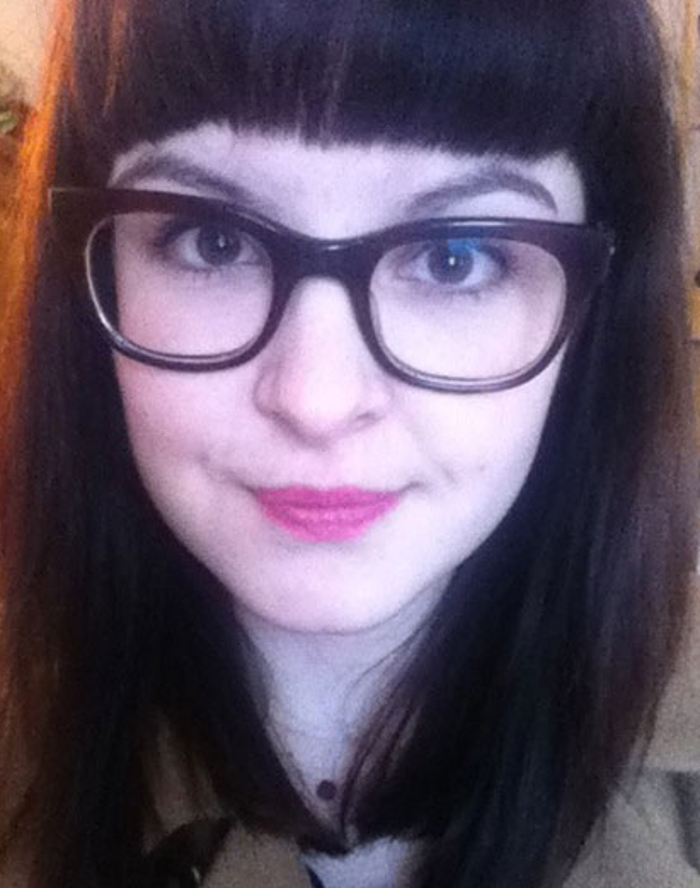 Today we speak to freelancer – and former handbag.com stalwart – Jessica Bridgeman. Currently writing bylines for InStyle.co.uk, Marieclaire.co.uk and Look.co.uk for IPC Media and freelancing for Kerrang!, Jessica focuses on fast-reacting celebrity and entertainment news online as well as fashion, beauty and music pieces.
Hello Jessica! You recently left your role at handbag.com to go freelance – what was it about the world of freelancing that lured you in?
I'm quite a versatile writer, as you can probably tell from my portfolio, so it's the opportunity to branch out that really excites me. Juggling fashion, beauty and music commissions comes naturally and it's great fun to work across some of my favourite brands in each field.
What's the most memorable piece you've worked on so far in your journalism career?
Working predominately in web means my success is measured in page views and social impressions; so receiving a record number of recommends in 24 hours on this 10 women in music blog for handbag.com was great.
I've also been lucky enough to interview some of my favourite bands and celebrities, from amazing musicians like The Movielife's Vinnie Caruana and big fashion types including David Koma and Henry Holland, to celebs like Fearne Cotton and Channing Tatum. Getting Gok Wan's style approval and meeting my complete girl crush Alexa Chung are up there with my favourite moments too. All that said, I'm a relative newbie compared to my peers so there's plenty more pinch-me moments to come!
Any unexpected advantages of freelancing over regular employment on an editorial team?
I really believe you learn best from those around you, so it's great to work with new teams, meet new people and pick up new skills along the way. It also means my desk isn't drowning in beauty samples and I'm not responsible for the fashion cupboard!
Most unusual inspiration for an article?
I've absolutely no problem in taking inspiration from my personal experiences (read: mistakes) and if every red-faced moment can become a feature of some kind, even the worst run of bad luck can seem like a career-changing moment – at least that's what I like to tell myself.
What kind of info from PRs would you find useful?
A link to high-res images! A beauty mailer is little help without samples, while a wad of cardboard can't tell me much about a new clothing collection. Naturally, exclusives are always my priority, and if there isn't an angle I can claim as my own, content can date extremely quickly. I will also dish out my finest email emoticons in return for advanced notice and confirmed launch dates.
Do you find press conferences, trips, parties and other events useful or an interruption?
My first press trip, to Cape Town no less, was the first real wow moment in my career. Press days and parties are still helpful, especially if there's talent available to natter with. But even freelancers need a really, really good reason to leave the office, so make it good and keep doors open past 6pm, please. And even if we can't make it, send us the pictures afterwards!
Do you use Twitter for researching pieces/pitching/networking, or is it for pleasure rather than business?
I like to think pitching is always a pleasure… Although my account is personal (@JessBridgeman), my feed is full of industry folk, bands, brands and bloggers – so it's natural that I receive the odd PR request. Expect to find me yapping on about my favourite new tracks, shopping triumphs and beauty habits.
What books are on your bedside table, magazines in your bag, or blogs on your screen?
My poor desk, it's currently crumbling under the weight of InStyle, Marie Claire, LOOK, Kerrang!, Stylist, Cosmopolitan, Vogue and DIY (whenever I get a chance to pick up a copy). I keep my iPad free for the creative and adorable likes of Company and Betty magazine, and in an effort to become re-inspired by blogs, I've recently made a return to Tumblr.
You write about fashion and beauty, so must come across pictures of Cara Delevingne even more frequently than the rest of us – how many times do you see her face a day, on average?
On an average day I'd estimate about, erm, 15, but if it's fashion week, then the point where Cara's face ends and mine begins can become slightly blurred.
As a regular writer for Kerrang!, what kind of music are you into?
Don't be too fooled by the polka dot dresses, I like punk, pop-punk, hardcore, metal and ska. No, seriously! I was raised on a schooling of AC/DC and Led Zeppelin, but bands like Bastille and HAIM have just as much to offer me in the live scenario.
Finally…where did you get your glasses, we want them?
Thank you! I'm about to sound too kitsch to be true, but I picked them up in an independent opticians along Stoke Newington's Church Street. We've past our three year anniversary now though, so dare I say I could be on the market for a new pair?
Jessica can be found tweeting @JessBridgeman.