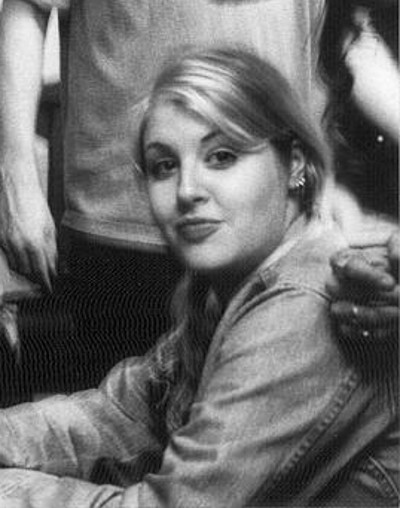 Hello Kari, what subjects do you cover as a freelancer, and where are we most likely to see your work?
It would probably be easier to name the subjects I don't cover! One of the best things about being a freelancer is that every day is different. For example, this week I did the content branding and website copy for a new website launch called Rockpamperscissors.co.uk, press releases for a few US-based companies and blogs too numerous to even mention. I've also recently started writing for Lifehack.org, FoodieDaily.com, TheLineOfBestFit.com and a few others.
What inspired you to move into freelancing?
It was a happy accident, actually. Though I had done lots of music/entertainment based freelancing previously, I moved into the web for while. After leaving my position as head of content at Toptable.com, I decided to shift gears completely and run a restaurant outside of London with my partner. A couple of years later when we were in the process of selling that off, a former colleague of mine got in touch and asked me if I'd be free to do some freelance website copy for a new project he was working on. The referrals started rolling in and I've been freelancing ever since.
Tell us about 12Cycles Communications?
12Cycles started life over 15 years ago as a company that provided management services to a few rock bands in Chicago (which is where I'm originally from). When I moved to London, it stayed dormant for a few years as I worked on other projects. As my life as a freelancer started firing up, I revamped it as a content service.
Would you ever leave freelancing and return to a 'full time' staff role?
I seem to get asked that a lot. I think it's difficult for people to understand what I do and how I work, particularly as my work with the UK-market has me working some strange hours (I'm currently US-based). To be honest, the role would have to be perfect for me to stop freelancing. I love the variety that comes along with being your own boss. While it would be great to have that steady paycheque, I'm not sure I'd want to give up the freedom I have to set my own schedule and take on projects that I truly enjoy.
What is the most memorable piece you've worked on during your career so far?
I recently did an interview with Robyn Hitchcock for thelineofbestfit.com (coming soon). The guy is pretty much my teenage hero, so I really enjoyed sitting down with him and picking his brain.
What interview or feature would you love the chance to do?
I'd love write more food-based pieces as I'm a consummate foodie and hopeless gourmand. Dream piece? A travel/foodie feature where I eat at the top 10 restaurants in the world in one week. It's likely that I'd drop dead of exhaustion or a heart attack, but hey — I suffer for my art.
You are US based but a lot of your work is for the UK market – do you ever have to switch between writing styles for the two different markets?
Yes, and it's a skill. When I'm editing, I'm careful to ensure I'm communicating with my market appropriately. To be fair though, as most of my content is web-based that's got a global appeal, which oftentimes demands an American style. However, after my 10-year stint in London (and I'm back several times a year for projects), it's difficult not to pepper my copy with British phrases and commentary!
Have you found any differences in the way the journalism industry operates in the US and UK?
I think the UK market allows for more creativity and is willing to push the boundaries on content and style. It's one of the things that I love about my UK and European-based clients. The US often takes a more business-like approach in most of what it does.
How can PRs be useful to you, and how should they get in touch?
PR's are great. In fact, I used to be a music PR back in the day, so I know how helpful they can be. I find that press releases that land in my inbox are often a great way to think up new stories to pitch.
I'd always encourage PRs to keep their communication with me to email, as that means I can have a look at their press releases, etc. when I have a few free moments. As a grouchy writer, I often have the social skills of a common bridge troll when I'm in the middle of a piece. A phone call while I'm trying to flesh out the last bits of an article just interrupts what I'm doing and won't result in great feelings towards you or your product.
Do you attend many press conferences, trips, parties or other events?
I do attend gigs when I'm writing about music and I've been to more listening parties than I can count. Oftentimes I don't have the time to hit the street and attend things. You know what I'd love to see? A move towards more web-based events. For example, there are times that I'm half way around the world but would still like to watch a press conference, a product demo video, a gig in a tiny club or even just have a face-to-face via Skype. I think the PRs that start exploiting that avenue are going to find themselves with a heap of new global contacts.
You started your career in music journalism – if you could only listen to three songs for the rest of your life, what would they be?
That's just mean. That's like asking someone to pick their favourite child. I seriously doubt I could even narrow it down to a top three albums! The last three artists I played on my stereo this morning were The Soft Boys, Lou Reed and a new band that was just signed by Transgressive Records in the UK called Fist City. I'll probably put on some Marvin Gaye next. See what I mean? Impossible to pick three songs!
Kari can be followed on twitter via @Kari_Lloyd