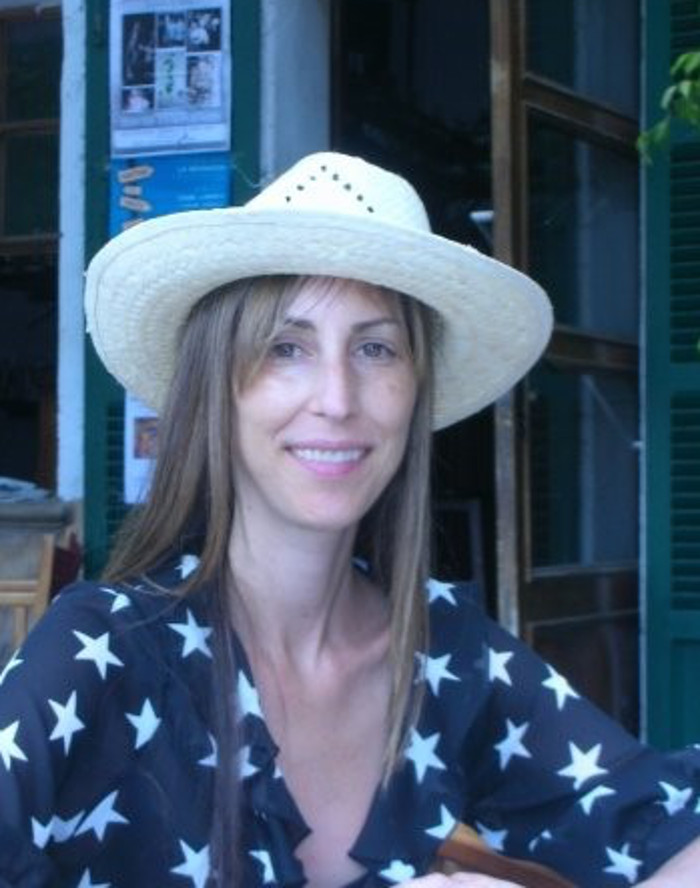 Mixing and matching styling and fashion and beauty writing is what freelancer Laia Farran Graves specialises in, having worked for publications including Women's Fitness, HELLO!, and Weight Watchers Magazine, and styling celeb clients including Britney Spears, Carmen Electra, and…Ben Elton. If all those very different challenges seem like they'd clash, Laia shows us how to make them a perfect fit.
About your journalism
What's the most memorable/enjoyable pieces you've written?
I love reviewing beauty treatments, especially massages… I wrote an article for Lounge magazine a few years back reviewing a treatment in a luxury Spa hotel in Thailand and went to try it out. But I also love interviewing people; I recently interviewed Lulu Guinness for Grove magazine and got to ask her lots of questions and really got an insight into her work and herself.
You originally got started in journalism reviewing London Fashion Week for the Metro – how did you land the job, and how did it go?
I got talking to the editor and went from there. It was a lot of fun and it's great to see your writing published the next day on your way to work!
How does your work as a stylist fit in with your writing? Do the two fit together quite naturally?
They do; I love doing both and recently was lucky enough to get commissioned to write 'The Little Book of Prada' because I had experience in both fields.
What would be your dream freelance commission?
More fashion books, preferably set in a five-star hotel.
About you and PRs
Where do you source ideas/get inspiration for articles? How should PRs get in touch?
It's a mixture of my own thoughts and ideas from press releases. From PRs, regular press releases are the best way.
Weirdest press release you've ever received?
A travel document with no images, breaks or paragraphs. Can't even remember what it was about!
About you
Do you find social media useful? Is it important to tweet or blog as a journalist?
I have mixed feelings about it. On the one hand, it makes it a lot easier to reach people. On the other, I find it relentless and like to switch off when I am not working. I sometimes feel it's getting out of hand…
As a stylist, you've worked with clients including Britney Spears, Iron Maiden and Chris Tarrant – very different people! How do you cater to different looks/personalities?
I approach them as I would any project and focus on the person and task in hand. After that, it's a piece of cake!
In your career, you've worked at a variety of publications, including Weight Watchers Magazine – did fashion choices become notably limited when sourcing clothes above size 8? Do you think the fashion industry is working hard enough to become more inclusive?
Yes, it's very difficult to work for such titles as most samples are a size 8. I love doing those jobs and the ones that use 'real people' in the photographs, but they are very challenging and often you can't really do what you'd like to as you're limited on what's available.
A past fashion trend you'd love to see come back into fashion…?
Luckily, all trends keep coming back and we are at a time where anything goes. I love fluorescent colours and have a few accessories I love to wear and always look on-trend.
Want to get outfitted with eclectic commissions? Learn from Laia; get talking (to the editor at Metro), get noticed (with fluorescent colours), and get focused (on pieces of cake…wait, that's not right…)
Laia Farran Graves is tweeting @Laiastylist.