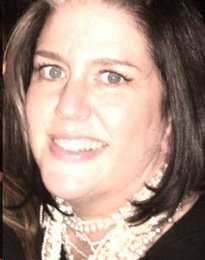 About your journalism
What do you write about?
Women's interest: real life, trend pieces, celebrity, travel and general lifestyle. I've been a journalist since I was 18, so there's not much I haven't covered in terms of magazine work.
Where are we likely to see your work?
For the last year and a half, in Woman's Own where I was acting deputy editor. I've just gone freelance again and will be co-ordinating Richard and Judy's Book Club for them and writing for other titles. It's only (at the time of this interview) day two of freelancing for me, so I can't tell you about other commissions at time of writing, but in the past I've worked for everyone from Bella to Stylist to What Car?, Eve to the Evening Standard, Olive and Livingetc.
What's the most memorable work you've done?
As editor of MIZZ, in the 90s, I was working at the height of the furore about teen sex education. I'd be interviewing Take That one minute and putting condoms on bananas the next.
What interview or feature would you love the chance to do?
I would love my own column – of course; who wouldn't? Something along the lines of Lorraine Kelly's in The Sun, but with a sidebar of crisp/dip testing and reviews of Lakeland's latest products.
About you and PRs
Where do you source ideas for articles?
Usually news pick-up and from my own experiences. Also Twitter; the best way to know what people are fired up about.
How can PRs be useful to you?
PRs can make stories happen – sometimes they have to have the imagination to buy into some strange idea I might have. I don't always need ideas from PRs – I need the products, the places and the people to make my own work on the page.
How and when do you like them to get in touch?
I'm definitely an email person. I talk too much to make phone calls a viable option.
Do you find press conferences, trips, parties and other events useful or an interruption?
They're valuable in terms of networking and information gathering, but I feel they're a luxury a freelancer can't always afford. Especially one who has to pick her kids up from school at three o'clock every day.
If you could make one change to the way PRs deal with you, what would it be?
I'm a reasonable person – just give me straight answers. If it happens to be 'I've no idea, but I'll get straight back to you', then that's absolutely fine. I don't need waffle.
About you
How would you pay the bills if you weren't a journalist?
I've wanted to write for a living since I was four. I'd tackle novels, scripts, radio plays, shampoo bottles, microwave instruction manuals; I'd have to write.
If we gave you £1000, how would you spend it?
I would buy a cocker spaniel puppy.
Do you tweet? Why, why not?
I do @lesleyjones – I absolutely love Twitter and it's revolutionised the way I work. I've met so many interesting people and made brilliant contacts, sourced really valuable information and most importantly, laughed my socks off. I ask Lesley's Bedtime Question every night. It started when I went through a bout of insomnia. I ask something nosy at lights out, like 'Who is your ugliest relative?' or, 'What would you do first if you got locked in a department store?' When I wake up I have brilliant answers from all over the world from random tweeters.
What books are on your bedside table, magazines in your bag, or blogs on your screen?
Books on my bedside table – Richard and Judy's summer list, and every one is a corker. Magazine-wise; everything and anything, but I'd say Red and Marie Claire are my favourites. And I am not particularly loyal to blogs. I flit around, getting opinions on beauty products, cars and food, mostly.