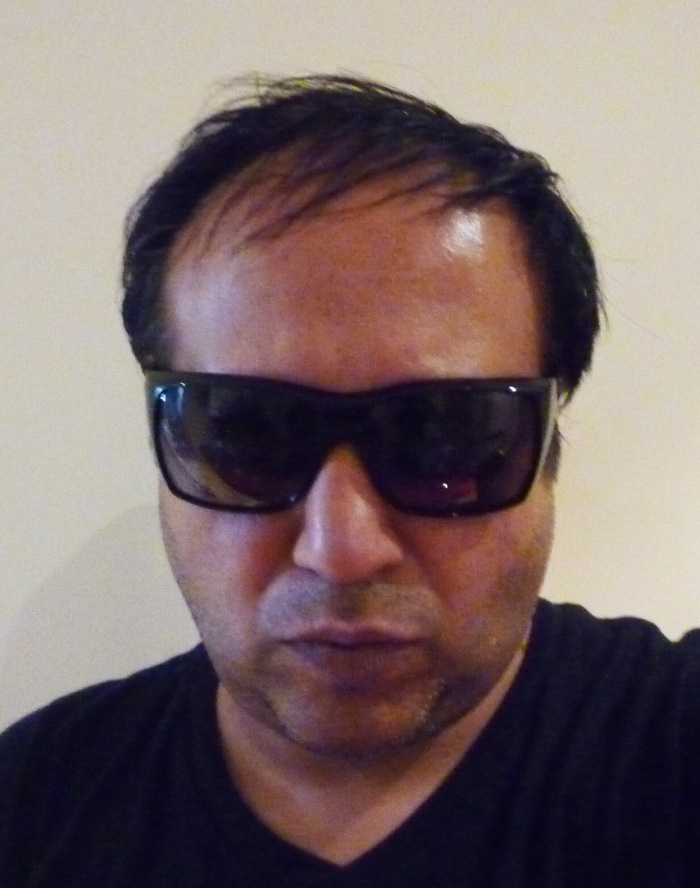 About your journalism
What do you write about, and where are we likely to see your work?
I mostly write about food, music, movies and lifestyle, plus lots of stuff on Asian culture. You can see some of my work in Desi Info, a magazine in which I pick my top ten Asian restaurants in London, as well as an indepth review of a Bollywood movie.
What's the most memorable/enjoyable piece you've worked on?
I spent many years living in a tiny village in the heart of Delhi, and I would write a monthly column for a magazine called Here Delhi on my trials and tribulations, be it the constant lack of water and electricity for my new kettle, or taking a two day bus trip to Kathmandu in Nepal.
What would be your ideal commission?
Maybe an interview with Led Zepplin's Jimmy Page, Luc Besson, Woody Allen or the elusive Van Morrison. Oh, and Monica Bellucci.
You work in broadcasting as well as written journalism – where might we have seen/heard you, and which medium do you prefer working in?
You would have heard me on All India Radio, Times FM (Radio Mirchi), Radio Asianet and in the UK on an Asian radio station called Sunrise Radio.
I enjoy working in both mediums, but if push came to shove, I would probably say broadcasting.
About you and PRs
Where do you usually source ideas for articles? Any unusual inspirations?
Lots of blogs, forums, twitter and tumblr. I get a good idea about what the hot topic of discussion happens to be.
How can PRs be useful to you, and how and when do you like them to get in touch?
PRs are always useful, it is always good to know what's happening out there. I prefer them to get in touch by email, rather than the constant ringing of the phone.
Do you find press conferences, trips, parties and other events useful or an interruption?
Press conferences, trips and parties are always useful and a wonderful way of networking.
About you
How did you originally get started in journalism? Who do you look up to/respect in the industry?
For me journalism was a by-product of broadcasting. I was asked to write some album reviews for The Times of India (I think it still is the largest selling English language daily in the world ) and from there it just snowballed.
There are many journalists whose work I admire, from Robert Fisk, Nick Cohen, Catherine Bennett, Jay Rayner and Grace Dent in England to Vir Sanghvi, Vinod Nair and Talveen Singh in India. Of course, I diligently keep an eye out for the numerous articles published in the Indian newpapers by my mother-in-law Swapna Dutta.
How useful is social media with your work? Has it made getting quotes/opinions/access easier in your experience?
Social media has been very important for me. I don't think I could cope without Reddit, Tumblr, Flipboard, Twitter, and dare I say it, but I have even been known to raise my head above the parapet and delve into Facebook
You write about Bollywood movies – do you have a top three?
Now that"s a toughie, I would have to say 'Amar Akbar Anthony' but purely for nostalgic reasons, as this was one of the first movies I remember getting on VHS as a kid, and watching it countless times.
Having spent most of the Nineties living in India, my number two would have to be something with my favourite actors… Govinda, Shakti Kapoor and Kadar Khan, preferably in the same movie.
And finally 'Dil Chahta Hai', as this changed the template, paving the way for dozens of contempary urban, arthouse multiplex movies.
What's the worst one you've seen and written about?
In terms of the worst movie – too many to mention. I have had to sit through my fair share of formulaic pot boilers, and then had to write about them….at best they were a (and here's a Bollywood term for you) "time pass"!!!
You can find Manish on Twitter @mansahi and blogging at www.shabbyman.com.