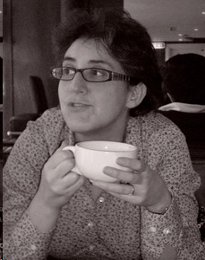 About your journalism
What do you write about?
I write about women's issues, family life, play, life; anything that grips my interest.
Where are we likely to see your work?
I've appeared in The Lady, The Green Parent, Cycling World, Practical Pre-School, and the NCMA magazine.
What's the most memorable work you've done?
I really enjoyed writing the piece 'Painted Ladies' for The Lady in October 2010. It was all about women's views on wearing make-up and included the thoughts of the lovely Lisa Rogers from 'Scrapheap Challenge'.
What interview or feature would you love the chance to do?
I'd love to do a day in the life of Lord Sugar and just shadow him and talk to him about his passions and plans.
About you and PRs
Where do you source ideas for articles?
Reading press releases – I don't necessarily go with the content of the release, but it might spark another idea for me. Also, things that are happening to me or things in the news that spark my interest (products/places to go/things to try).
How can PRs be useful to you?
I love the PRs I work with who have taken the time to find out what I'm really interested in writing about or blogging about and just send me that stuff.
How and when do you like them to get in touch?
By email; whenever. By phone; if my cell is on I'll answer it, if they leave a message I'll get back to them as soon as possible.
Do you find press conferences, trips, parties and other events useful or an interruption?
I find going to events useful but I live in the North West of England, so my best places for events are Manchester or Glasgow and most points in between. I'm also a working mum, so I need to be around out of school hours for my son.
If you could make one change to the way PRs deal with you, what would it be?
I must work with awesome PRs, because I've never had any problems!
About you
How would you pay the bills if you weren't a journalist?
I used to be a supply teacher, so I'd go back to that.
If we gave you £1000, how would you spend it?
I'd buy a new laptop.
Do you tweet? Why, why not?
I do (I'm @SarahCru); I love Twitter. I talk to people locally and around the world and have made some great contacts and friends through it. It's also great for getting quick answers to questions.
What books are on your bedside table, magazines in your bag, or blogs on your screen?
Books by my bed are 'Getting Things Done' by David Allen, which is about working smarter.
'Flow: The Psychology of Happiness: The Classic Work on How to Achieve Happiness' by Mihaly Csikszentmihalyi, because lots of people I know have told me I should read it.
Red magazine is always in my bag, because I find I read it from cover to cover.
Blogs on my screen are Therenegadewriter.com by Linda Formichelli, which has loads of great info for freelance writers.
Amindmedia.com by Anne-Sophie Reinhardt, which is a great blog about self-empowerment.
The other blog I regularly visit is Imaginarium42.blogspot.co.uk, which is about design theory and practice and is written by my husband, Leon Cruickshank.