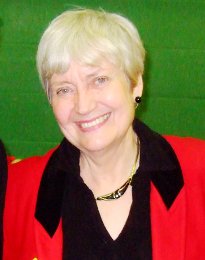 About my Journalism
What do you write about?
I've been a jobbing writer for around 20 years. My topics are varied and cover history, food, wine-making, gardening, whatever topics present themselves when interviewing celebs. I've been lucky in contributing more than a dozen different columns over the years that were published in local, regional, and sometimes national newspaper titles. My first feature appeared in The Lady when I wrote about making mead and apple wine – step by step! Have written for American and African journals including disparate titles such as OK! Magazine, Amateur Gardening, the Catholic Herald, The Times, among numerous titles, plus eight non-fiction books, the last one being an e-book for JMD Media of Derby entitled 'Brentwood: Historic Town'.
Where are we likely to have seen your work?
Until recently, you would have read my columns in Essex-based newspapers and mags, illustrated by my own photographs. I always carry a camera! Last month my feature about Essex composers appeared in the Essex Life and I am working on a couple of features for the mature market. I write for online magazines such as Suite101 and Live Urban Love Rural, London Essex, plus my own blog and have broadcast on some of my topics.
What's the most memorable work you've done?
Prior to writing professionally, I worked in Parliament for 26 years and was able to interview interesting people in both Chambers. A dozen years ago I interviewed the Rt Hon Betty Boothroyd (the then Speaker) one Christmas, Ann Widdecombe, and numerous other Westminster luminaries. I've met scores of top authors in my other life as Patron of the Essex Book Festival and I often meet up with sports people and the 'green-fingered' in the world of horticulture – usually connected with the RHS Chelsea Show, which I've been attending on press day since 1996.
What interview or feature would you love the chance to do?
The person I would enjoy interviewing most would be Margaret Thatcher. My work in Westminster started the day she became PM in May 1979, and although I have been in her presence, we have not conversed.
About you and PRs
Where do you source ideas for articles?
Feature ideas often pop up when reading PR material about the folk they are publicising. I, daily, receive dozens of PR suggestions. Some PR material is useful if it is well-written and well-sourced. I don't mind people contacting me as long as they don't expect an immediate reply!
Do you find press conferences, trips, parties and other events useful or an interruption?
Some press conferences are useful – others no! I am often asked on travel press trips, but unless the trip is commissioned and well-paid, it's not worth my time. I find that most PR firms are good, often excellent, and email connection is the best method for me.
About you
How would you pay the bills if you weren't a journalist?
Working with remarkable people, interesting products and visiting unusual places must surely be the best work one can be asked to do.
If we gave you £1000, how would you spend it?
If you gave me £1000, I would probably buy an amazing camera and a coloured display e-reader.
What books are on your bedside table, magazines in your bag, or blogs on your screen?
The books I am currently reading are all linked with the Essex Book Festival, but I do peek at their blogs on the web to give me a quick preview.