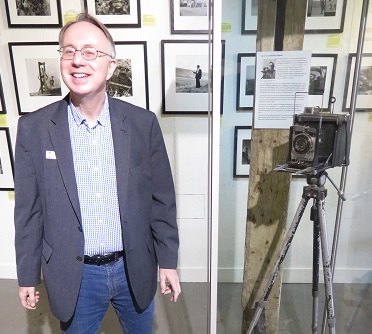 We take a closer look at some of the journalists from our Freelance Journalist Profiles – this week, Julian Jackson.
What does Julian write about? Technology, the environment, and fintech developments including crypocurrences. He's also interested in film and photography.
Where can I see his work? He's the face behind the Green Jobs blog or check out his portfolio or LinkedIn.
We found out a bit more from Julian himself:
What's the last magazine/newspaper you bought? The Observer, The New European and Private Eye last Sunday. I like a good Sunday read over brunch, and I need my fix of Eye scurrilousness.
Tell us a favourite word (please keep it fairly clean…) Plutarchy – it means rule by the rich, or 1% if you like.
If we ever get to buy you a drink, what would it be? A Bellini please.
Think Julian's work might be just peachy for you?
Editors: find out more and contact him for commissions via his listing on Freelance Journalist Profiles: Julian Jackson.
PRs: if you subscribe to the Media Contacts Database, find out more here.
If you're a freelance journalist yourself, take advantage of our Freelance Journalist Profiles (like everything ResponseSource does for journalists, it's free) and we might pick your profile for a future Freelance Journalist of the Week spot.