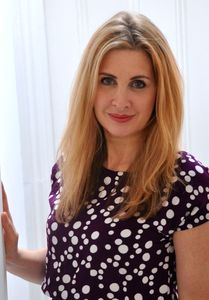 We take a closer look at some of the journalists from our Freelance Journalist Profiles – this week, Tanith Carey.
What does Tanith write about? Parenting and family relationships; health, sexuality and psychology; real life, social trends; consumer and investigative stories.
Who for? Tanith covers parenting and social trends for The Daily Telegraph and is a regular freelance Feature Writer for The Daily Mail. She's written eight books and her next, The Friendship Maze, is due out in May 2018. Other outlets include most of the UK national press, consumer magazines and international publications such as the New York Post and Sydney Morning Herald.
Where can I see her work? Cuttings listed by category on tanithcarey.com or her author pages on the Telegraph or The Daily Mail. For books, see Amazon.
We found out a bit more from Tanith herself:
What's the last magazine/newspaper you bought? I buy a selection of national papers – and particularly the ones I write for – to get a good overview. I like to read them as hard copies, not just online, to see how the whole product fitted together.
Tell us a favourite word (please keep it fairly clean…) Defenestration. I recently visited Prague and saw a painting of this happening in 1618. I realised it's a word which had been lodged away in my brain since my school history lessons. Never managed to sneak it into any copy though.
If we ever get to buy you a drink, what would it be? A large frozen margherita, no salt.
See a trend for Tanith's journalism developing in your life?
Editors: find out more and contact her for commissions via her listing on Freelance Journalist Profiles: Tanith Carey.
PRs: if you subscribe to the Media Contacts Database, find out more here. If not, you can catch up with her on Twitter @tanithcarey.
If you're a freelance journalist yourself, take advantage of our Freelance Journalist Profiles (like everything ResponseSource does for journalists, it's free) and we might pick your profile for a future Freelance Journalist of the Week spot.