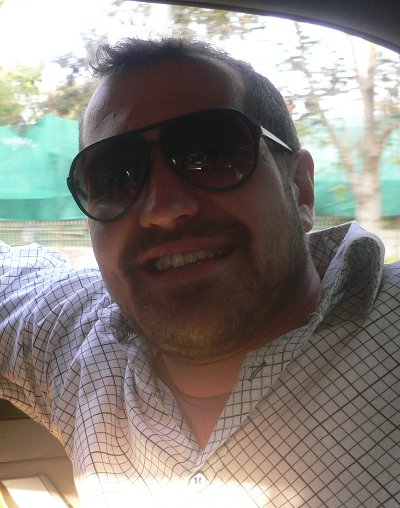 Dave the Editor
What do you edit?
Right now I've got two editorships… Chaat! magazine, a bi-monthly food and travel magazine for the British Curry Club and Drum & Bass Arena, a leading digital portal in uptempo electronic music.
What are the main subjects covered by Chaat! magazine? How do you decide the content for each issue? And what makes it different from other outlets in the sector?
Chaat! is a curry magazine with a twist… While other Indian food publications are industry-focused, we're dedicated to people like myself: curry heads!
I squeeze as much content into 50 pages as possible. Naturally, recipes take up the majority of this (our current one has 27!) but I also include travel pieces and lifestyle content, too. A lot of this is inspired by a combination of seasonal ideas, writer's pitches and interesting, appropriate ideas pitched by PRs. For example, someone got in touch about a curry flavoured crisp… We dispatched our spud specialist to their factory to give us a blow-by-blow account of the crisp making process.
So, you also edit dance music website Drum & Bass Arena. What stories are you most interested in covering on the site? Who's the most inspiring musician you've worked with since editing the site?
This is a very new role but music journalism was my bread and butter for almost a decade: I worked my way from staff writer to editor at the sadly defunct dance magazine iDJ.
It's been great to take a year away from music to launch Chaat! I've established myself as an editor in a whole new market and returned to the music world with renewed vigour and lots of very silly, shareable ideas. Dance music is frivolous and should never be taken seriously… Something I believe a lot of similar sites seem to forget.
Each daily feature poses questions to DJs that brings out character in them. I engage with the site's massive social media following, getting them involved and feeding their input back into top 10s and topical posts. It's working… Site traffic has tripled and download sales are coming in directly from each post. Google Analytics is my best friend right now!
I've met so many inspirational musicians as a music writer but since joining Drum & Bass Arena I'd say DJ Fresh. We met years ago, stuck in Atlanta en route from Miami. Our paths seem to cross in strange places and most recently I interviewed him two days before he hit number one in the pop charts.
Dave the Writer
What do you most enjoy writing about?
It sounds cheesy but I love variety… Some days I find myself interviewing an exotic pet owner, a director of a global data centre company and a world famous chef all in a morning! If I had to choose one topic then I'd say travel writing. Travel gigs can be ridiculously opulent with pinch-yourself experiences. Summing them up for reader consumption without boasting or appearing too over-charmed is a fun challenge.
Where else are we likely to see your work?
I'm a regular contributor to GoCompare's news site with pieces on all manner of personal finance, motoring and domestic matters. I'm often spotted writing about SMEs, business technology and Asian commerce in Wales Business Insider. I'm not shy of the odd Mixmag feature or two and I submit humorous bits and bobs to both Sabotage Times and The Huffington Post when I find the time.
What's the most memorable work you've done?
Launching Chaat is still my proudest achievement. We're a lean team but we utilise our resources really well and it's been appreciated by a wide demographic. I'm also very proud of a particular issue of iDJ called the 'beard' issue. I think I'm the only editor to ever fill an entire issue with content based on whether the artists had facial hair or not. Those who didn't (including the girls in the club photography) had beards drawn on. It didn't go down too well with some of the defaced DJs but the industry and music lovers lapped it up… It was our best selling issue that year. I still get asked about it now and I've never seen anything like it on the shelves before or since.
As a writer, I've been on loads of great travel assignments but my most memorable was a recent trip to India. For three days I was present at the world's first Basmati rice conference. It was food heaven… And really inspiring as most of my time was spent with some amazingly creative chefs.
I decided to extend my trip thanks to a very helpful PR company who introduced me to the greenest hotel on the planet. They're home to the best curries in the world (trust me, I know my curries) and their hospitality was so extreme they even gave me a butler. It was ridiculous!
What interview or feature would you love the chance to do?
I'd love to explore Bangladesh. There's very little travel writing about it and the food could fill several books! I'd also really like to meet Louis Theroux and interview him. The man's a dude!
About you and PRs
Where do you source ideas for articles?
My own brain, current affairs, events, my colleagues, other writers, seasonal dates and of course PRs…
How can PRs be useful to you?
Sourcing spokespeople, review products, competition prizes, press trips, arranging interviews… They've been particularly helpful for providing products to include in the lifestyle pages of Chaat. Music PRs are also great for organising usually-tardy DJs who can be hard to pin down for interviews.
How and when do you like them to get in touch? Would you prefer different approaches for your editorial and journalistic roles?
Email is always best. I've got different accounts for the different roles. I'm best off approached as an editor and perhaps not so much as a freelance writer. As an editor I'm always open to ideas but as a writer I'm either specifically commissioned or pitch unique ideas of my own.
Do you find press conferences, trips, parties and other events useful or an interruption?
When press trips are done well, they're amazing. I've had some great jaunts where I've done all sorts of cool things. I've also been on some terrible ones where organisation is negligible and you're in the company of 50 moaning journos, all fretting about the deadlines they're missing as a result. It's working out which ones are the best to attend… Whether there'll be a story, unique experience or chance to network with likeminded professionals.
If you could make one change to the way PRs deal with you, what would it be?
Sometimes I get some crazy offers when I put out a media request. I'll put an alert out for gadgets and get asked if I want to review adult nappies. Maybe not that extreme, but some responses do seem a little obscure. I totally appreciate every PR getting in touch and I understand why people contact with such shaky pitches – they're working hard and looking for opportunities just like me – but sometimes it's a bit too tenuous.
Dave the Man
How would you pay the bills if you weren't a journalist?
I was earning okay money as a DJ and I probably would've succeeded making that full time had I not started working on a music magazine and ditching the decks to focus on magazine craft! Possibly a chef… But I didn't start getting handy in the kitchen until my mid-20s. I was a 'white van man' before I became a journalist. If I hadn't got off my arse and studied then I'd probably still be doing that.
If we gave you £1000, how would you spend it?
I'd love to say a trip to Bangladesh for me and my partner in crime, Liz. But we're expecting our first kid this summer so I'll be all responsible and say baby stuff.
Do you tweet? Why, why not?
I do indeed play the Twitter! It acts as my office banter as I'm home-based and work alone. It's also great for spreading the word, sharing my stories and articles and tuning into the most appropriate channels of news and information online. It's also a chance for me to practice and punt the puns that don't make it into my work!
What books are on your bedside table, magazines in your bag, or blogs on your screen?
Right now I'm writhing in the darkness of Gerard G Gerard's 'Mister Mann'. It's like Brett Easton Ellis but set in London. Really depraved, trippy and satirical stuff! I've always got a pile of cookbooks on my desk and right now I'm working my way through a new curry cookbook by Mridula Baljekar and Pieminster's pie book. Yum.