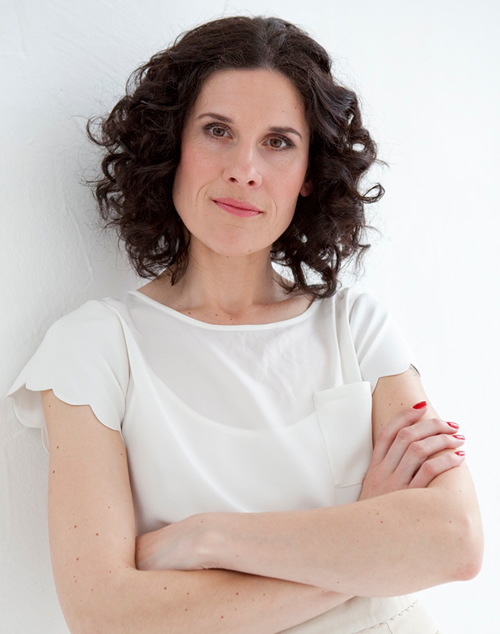 Today we catch up with Nicci Talbot, editor and creator of Rude Magazine which offers sexual and relationship advice to the over 30s. She tells us about the magazine's plans for 2012, how she wants PRs and freelancers to help and her fascination with ancient Greece. As we're entering the field of sexuality in today's interview, tread carefully…
About Rude Magazine:
Who reads it and how many of them are there?
Men and women in their 30s and above. It's a new online magazine about sex & pleasure, and I have around 15,000 visitors per month so far.
What inspired you to start the magazine?
I have been writing a blog for a few years covering sex & relationships and health & wellbeing trends and wanted to expand this to widen the coverage and bring in more contributors.
What subjects do you cover? What stories are you most interested in covering?
I cover news, features, product and book reviews, culture, style & travel. I'm interested in reportage – reviews of workshops and events, product reviews and practical features.
What plans do you have for Rude Magazine in 2012?
Working with my contributors to expand the content and reviewing the site's design. I'm running Rude Parties and also pleasure and style events with Desiderata, a local lingerie/dress agency. A series of IRH e-books (Pleasure Guides) are also on the agenda. I am also training to be a certified sex coach with SCU so studying lots and looking forward to some planned trips in 2012.
What makes you different from the other outlets in your sector?
I am working with other journalists and photographers who specialise in the sexuality field for more in-depth content. I also want to delve a little deeper than the average sex & relationship content and include content on personal growth and development via conscious kink and Tantra. I like to do reportage, which is based on my own experiences (or a contributor's) of a particular workshop or event.
How do you decide the content, front covers and headlines?
Ideas from contributors, conversations with people, and reading lots – keeping up-to-date with news and trends around the world, new books etc. I also get a lot of ideas via social media – Facebook groups, webinars, forums, and through my studies.
About you and freelance journalists:
Do you pay for contributions from freelance journalists?
Yes I do pay for contributions. Currently £25 per article, typically 500-1000 words.
Do you like freelance journalists to get in touch with you directly to pitch ideas? And if so,how?
Please pitch via email to nicci@rudemagazine.co.uk. Outline one or two ideas, how you will execute them, whether you can supply images, and include a short biography for our contributor page.
Name the three most important attributes that make a freelance journalist stand out for you and would make you use them again?
Well-written and creative (fun!) copy and ideas. The basics: supplying work on time with an invoice; not having to chase. When a writer has a passion for the subject and lots of fun ideas – I can sense that and find it inspiring.
If you can, tell us about the best approach you've seen from a freelance…and the worst…
So far I've been lucky as I am working with existing contacts and writers who are specialists in the field. The worst: I've had a few writers contact me, express an interest and then heard nothing from them again. I'm really looking to building a good relationship with my contributors as the site develops.
About PRs:
Do you work closely with PRs?
Yes, I work with PRs for product and book reviews, expert contacts and story ideas. It's a relatively small circle of PRs working in health/sex so I'm familiar with some agencies and names. I often do call-outs via ResponseSource when working on a book or feature.
If you could make one change to the way PRs deal with you, what would it be?
It's not always easy for me to travel into London at short notice to meet up or do events, as I'm a single mum based in Hastings. I would love to see more events being podcast so that I could review and link up online if I'm not able to attend.
How should a PR approach you about their client?
Via email.
What information/input from PRs is most useful to you?
New contacts, experts, trends, research and case studies that I can use for stories and products to review.
When is the best time for PRs to contact you & what is your deadline for contributions?
Between the school run! 9.30 – 3pm preferably. I work on the go though and some evenings to link up with colleagues in the US.
About you:
Describe a typical day at work: What are your editorial duties?
Scanning the news & diary, emails, generating ideas and following up contacts I've made. I check press releases via Response Source and Health4Media. I'm at my desk from 9.15 to around 2.45 before the school run and do a bit more work in the evening. I do all the editorial and design work on the site but have had some help design-wise from a local WordPress expert. Interviews are typically done via phone or email, as it's not always easy to travel with short notice.
What interests you most about your job?
I love writing and the process of generating and researching content. It can take you off on some interesting tangents and I've met some fascinating, fun people who have a refreshing approach to life. Sexuality is a fun area to work in and there are lots of new innovations on the market such as the We-Vibe – a couples' sex toy. It's been a bit of a personal journey for me as I have had problems with my health: amenorrhoea and vaginismus in my teens and 20s. I'm now juggling building my own business with being a single mum but love that I can do my work anywhere as long as I have a laptop and internet connection.
Where have you worked previously, and how did you end up in your current position?
I also work with The Wellington Centre – a haven for natural health and wellbeing in Hastings, assisting with events and editorial. I started out at Emap as a staff writer on Country Walking magazine and then moved to London to work for various health and women's markets. I did a brief stint at a corporate fraud agency in London, which enabled me to flex my investigative journalism muscles! I have written a number of non-fiction books about health & sexuality.
Do you tweet?
Yes, I do – it's a great way to make new contacts in your field and to chat IM with colleagues; it's fun – @niccitalbot.
What's the best advice you've been given?
Think about what you are creating and what kind of work/life balance you want. Why you are doing it and what is your end goal? In other words, don't create a monster if you don't have the time to feed it – it's the fastest route to burnout. Make sure your work is fun and inspiring. I try to keep these thoughts in my mind as I work.
What media do you seek out 1st thing in the morning?
National Public Radio, Radio 4, BBC News, Facebook, emails.
If you could time travel what time would you go to?
Back to ancient Greece so I could experience life in a society that venerated women and valued sexual pleasure and to see how different life was without emails and social media!
[img|jpg|Nicci Talbot]
[lnk|http://www.featuresexec.com/mo/18966|_self|Rude Magazine]
[lnk|http://www.featuresexec.com/moc/102205/?hilite=&sId=|_self|Nicci Talbot]