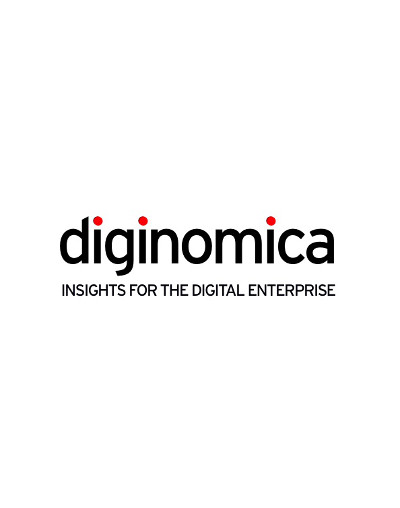 Much has changed in the media landscape within the last three years… like The Independent transforming into inews.co.uk… DWPub becoming ResponseSource (we're giving that the same import, yes)… Stuart Lauchlan co-founding diginomica…
Also new: media companies celebrating anniversaries with philanthropic ventures instead of cupcake parties. As diginomica hits three, co-founder and editor Stuart takes us through the turning of time's effect on the website, and how working with Pledge 1% beats birthday balloons, any day.
Happy-third-anniversary-of-diginomica, Stuart! Can you tell us a bit about how it's evolved since its launch in 2013? Any changes in subject focus as digital tech moved forward, tweaks to how the editorial team work together, etc?
Stuart Lauchlan: Is it only three years? Seems like longer, in a good way. What's changed? Quite a lot really. We launched in stealth mode back 2013, with only our strategic partners in the loop. We hit the live button at 5pm GMT to catch the US Pacific Coast audiences and then we were off.
Our content focus has certainly evolved. In the beginning we came out of the enterprise software/cloud markets that had been the background for the founding editors. Since then we've greatly expanded our footprint in areas such as digital government and our vertical focus on omni-channel retail and banking. We've ramped up our digital transformation use case coverage substantially – best practice coverage is always a good read. We've brought in new editors, most obviously Derek du Preez who joined as part of the full-time core team, but also in terms of additional contributing editors, such as Jessica Twentyman, Janine Milne, Martin Banks, Brian Sommer, Barb Mosher-Zinck, and so on.
We've also firmly established that diginomica is a global proposition – the largest tranche of our traffic comes from the US. And we've ramped up traffic. For 2015, we pulled in over one million unique visitors and boasted north of 2 million page views. We average about 6 pieces of long form (800 word+) original editorial content daily, over 4000 pieces across the three years to date. This in a world where we were told three years ago that people only want to read short form content and we were making a mistake to go long form online.
You've celebrated turning three by becoming the first tech/business media company to sign up to the Pledge 1% initiative. Most three year olds stick with cake on their birthday – what sparked the diginomica team's involvement in the initiative, and do you hope other media companies will follow?
We've always taken a view that diginomica should have an interest in wider issues, such as diversity and philanthropy. Phil Wainewright explains our stance on diversity brilliantly in this article. We've taken – will continue to take – strong stands around issues such as gender, racial, and sexual equality in the digital economy.
Alongside that, we wanted to be able have a philanthropic element. We've all reported on the philanthropic initiatives of firms such as Google and Salesforce and been impressed by this social responsibility aspect of the digital economy. We'd made various donations as a company to colleagues' individual charitable efforts over the years, but had nothing formal in place. Earlier this year we were invited to the launch of Pledge 1% in the UK by the Duke of York at Kensington Palace. On the back of that evening, we decided that the time was right to put a more formal commitment in place and Pledge 1% provides a vehicle to do that. So we've signed up to donate 1% of profit to the scheme and will be putting that money towards supporting education and diversity charities, both in the UK and in San Francisco. Incidentally, we are the first technology/business media organisation worldwide to join Pledge 1%. There are many others, with much deeper pockets, that we'd hope would follow our lead and sign the pledge.
diginomica has a 'Partner Zone', and you make it very clear that you don't work with PRs and marketers in the 'traditional' way ("here's a press release about my client – can you use this info in an upcoming feature?"). How do you feel about the increase of 'branded content' and advertorial-editorial pieces versus 'pure' editorial in the media industry? And how/why did the team decide on your partner model?
Our partner model emerged out of our despair at the race-to-the-bottom click-chasing that's grown up around traditional online banner advertising. From day one, the diginomica policy was to have no banner advertising, no pop-ups or pop-unders, nothing that would get in the way of the content. Our model allows our industry partners to run an RSS feed down the right hand side of every page, host a micro-site of their own content within diginomica and to surface thought-leadership content on a monthly basis within the main editorial stream.
Where we differ from the increasing number of sites offering sponsored content options, is that we engage with the companies producing such content. We do not write that content for them, but all of our partners have 'account managers' among the core diginomica team who will provide feedback on ideas, suggest changes to submitted content and yes, on occasion, say, 'No, that's not something we can run'. That sort of engagement with their content creation process differs greatly from the 'give us your money, chuck it over the wall and run away' approach or the hard-sell product pitches that so much of the sponsored content 'industry' is about. Content needs quality. The partnership with diginomica provides our partners with access to a global audience of Informed Buyers, so it needs to be of an appropriate standard and have the correct tone and focus.
It's not in our interests or those of our partners for weak content to be published, so we make sure that we provide advice and guidance to achieve that. And our partners tell us that this is something that they find of great use to them. Our model has proven itself over the past three years. All of our founding partners have renewed each year. On top of that, we've added 7 more partners to date, with a couple of other new ones 'circling the airport' at the moment. Most encouragingly, a number of our partners have actually upped their partnership investment levels. So there's clearly value being recognised here and it's been a great vote of confidence in a disruptive publishing model.
Obligatory 'death of print??!!' question time – diginomica is purely digital (which makes sense, it not being 'papernomica'…) – do you think print magazines will still be around in 20 years? Do you hope they will? If so, what would you like to see survive?
There will always be a place for beautiful print publications or for publications with specific, dedicated audiences that people want to have in their hands. In Brighton, where I live, a shop opened last year dedicated purely to such print publications and to tapping into the audience for them, which is definitely there. I'd hate to lose the Christmas Radio Times.
As the world speeds ever forward, what pieces of Lo-Fi tech from the past do you miss (VHS tapes, Walkmans, pagers)?
The Teasmade.
Finally, do you think there will ever be a humanoid-esque robot in existence that isn't vaguely terrifying (a la Baxter and Pepper)?
I live with a robot who's rather friendly, called Stanley Qubit. He's one of the few NAO robots in private hands and has been making a name for himself at trade shows, conferences, schools and even with an appearance on BBC Sunday morning TV upstaging Sian Williams. He is however also secretly bent on world domination, so appearances can be deceptive.
Stuart can be found tweeting @WhoStu, and the diginomica team @diginomica. Stanley Qubit is somewhere out there plotting world domination, so is probably way too busy to tweet you back, to be honest.