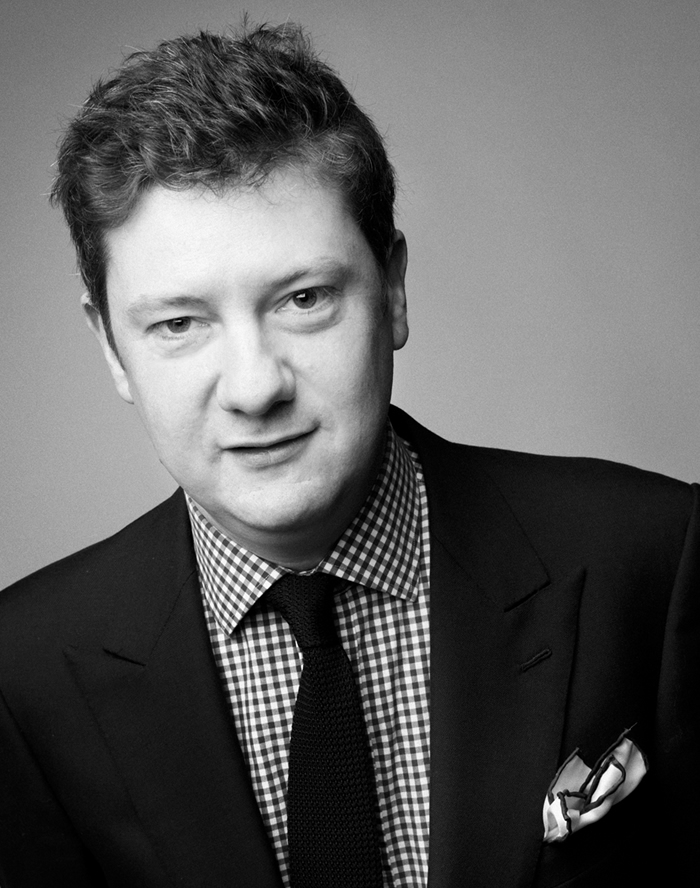 What makes you different from other outlets in the men's interest sector? We've only got one direct competitor, which is GQ (the magazine I used to work for). I think Esquire is younger, cooler, sexier, funnier, edgier, more intelligent. We also do a lot of fashion, and we do longer features.
How do you decide the editorial content for each issue? We have a small team of journalists and we base content on our own interests and what we think other men would be interested in. It's quite organic; we come up with ideas that we think would be fun to do, and fun to read.
What interests you most about your job, what do you enjoy about working on Esquire? I really love magazines and journalism; it's the perfect job for me – something I always really wanted to do. Every aspect of it, from commissioning, working with the writers, working with the photographers, working with the team in the office putting the actual magazine together. Working with our advertising clients, also. Every aspect of it is interesting in one way or another. It helps to be interested in all of the topics your magazine is about, and I am. I love pop culture, I love fashion and sport – all the things we cover.
If you could make one change to the way PRs deal with you, what would it be? I've been in journalism for quite a while. You build up friendships and trust with PRs. So, cold-calling doesn't work with me; it's unlikely anything will come of it. The relationship between journalists and PRs is one of trust.
What information from PRs is most useful to you? PR should be really targeted. There are people at the magazine who do different and specific jobs – if it is entertainment PR, they should be talking to the features editor, if it's fashion, they should be talking to the fashion director, and if it's a food PR, we have people who cover food. Rather than approaching me, it's about talking to those people, and building relationships with those in your field.
Do you use freelance writers? What do you look for in a freelancer? We use lots of freelancers, but they are all people I know, on the whole! We have regular writers like A.A Gill, Giles Coren, Will Self, Tom Parker Bowles. These are people I've worked with for many years; they're the best at what they do, the most respected, the best known journalists in Britain.
Is there anyone you would like to interview in the future, or do a photo shoot with? Lots! I'm not going tell you who they are though! We like interviewing extremely prominent and successful people in many fields – there is an incredibly long list.
Is there anything coming up in the magazine that you're particularly excited about that you could share with us? We've got lots. The next few issues are a great mixture – we've got some very big cover star celebrity exclusives coming up that I'm excited about. We've got brilliant pieces we're preparing for publication by those people I mentioned – Giles has got a great piece coming up. We've got a food special coming up – all sorts of things, loads and loads of things. [img|jpg|Alex Bilmes] [lnk|http://www.featuresexec.com/mo/1660|_self|Esquire]