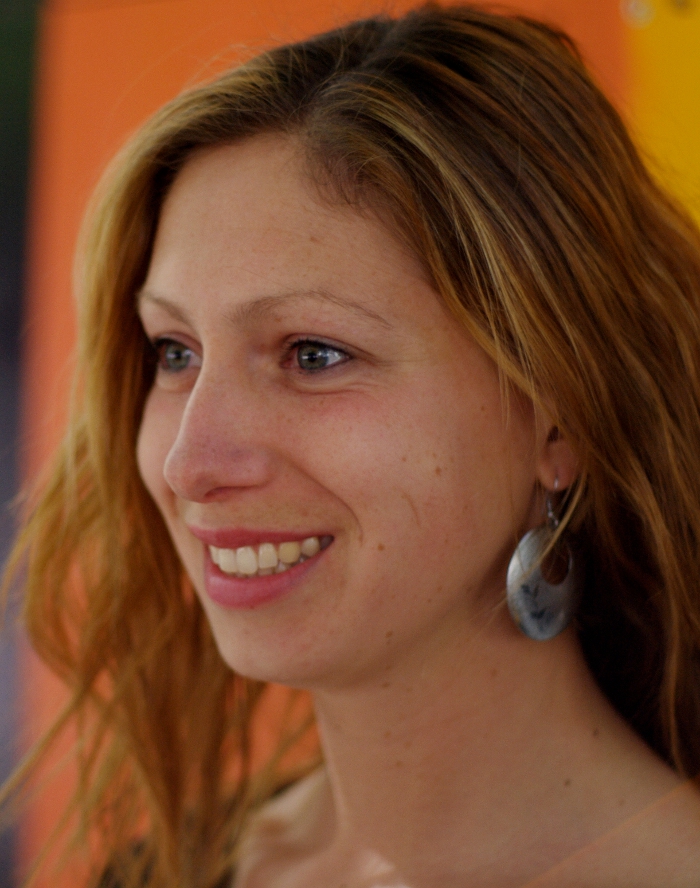 About your publication
From CEOs, MPs and MEPs, Green Futures reaches a cross-section of decision-makers. How do you tailor the editorial to fit the needs of a diverse readership?
It's important that we include enough detail in the articles to answer the practical questions they're sure to ask, whether it's how an initiative is funded and anticipated returns of investment, or details of how a new technology works and plans to take it to scale. That said, it's just as important to us that we write in a way that's engaging, even inspiring. Our readers come back because we open their eyes to many possibilities, and make them smile.
The outlet's content is syndicated out to a global audience. Different readers – different audiences – have different concerns. Have you noticed any patterns? Are certain aspects of sustainability more pressing in some areas (and to some readerships) than others?
Over half of our online readers are based outside of the UK, with many in the US, India and Central/South America. There are differences in their concerns. Some are more interested in the social side of sustainability – health, sanitation, poverty alleviation – and they tend to respond best to simple solutions and collaborations that can be scaled up. Others enjoy reading about innovations in engineering and ICT, whether or not they come to fruition in the short term. We publish stories from many different parts of the world, but they are all about solutions that could make for a sustainable future: one in which communities and resources really thrive. Even when a story is specific to a particular location – a new transport system, for instance – there are often lessons to draw out for readers in other places.
What makes Green Futures different from the other outlets in the sustainability sector?
It looks at the big picture: what's the best possible future, and how do we get there? It asks how various solutions (from technology to social structures) could come together to change the world in a radical way. And it tackles some unusual questions: what role will faith, feminism or art play in this future?
About you and freelance journalists
Do you pay for contributions from freelance journalists?
Yes, we have a large pool of freelance writers, and work with them on briefings and features.
Do you like freelance journalists to get in touch with you directly to pitch ideas? And if so, how?
I like journalists to send a CV and samples of their recent writing, and to tell me briefly where their expertise and interests lie. They shouldn't pitch for the sake of it, but if they do have an idea for a piece, they should tell me what the solution is, why it's innovative or cutting edge, what evidence they will draw on and which contacts they will interview. They should also check we haven't already published it!
Name the three most important attributes that make a freelance journalist stand out for you and would make you use them again?
1. Reliability, above all.
2. Detail: the ability to keep on asking until they have really understood how something works, even if the piece is too short to include it all.
3. Style: clear descriptions that are enlightening but also entertaining.
About PRs
Do you tend to work with the same PRs or do you receive contributions from a wide range of sources?
I draw on a wide range of sources. The story matters more to me than the source, so if a PR can tell me about an innovation or solution that is genuinely exciting for our readership, and help me to access a high enough level of detail and speak (directly) to the experts, then I am very grateful.
How do you think the PR/journo dynamic will change in the future?
The transparency movement will make a difference. I hope the basic facts of a story (how, when, who, etc.) will become more accessible to writers and the public, and so the role for PRs and editors will be to curate it, sifting out the gold from the dust, and looking at it from the most interesting angles. It's important to be discerning: not everything that can be said is worth saying.
About you
What interests you most about your job?
One of the highlights of my job is the great conversations I have with our writers as they get stuck into the features and briefings. It's a joy to spend each day asking, "what are the real solutions here, and how might the future look if we manage to take these to scale?" I also enjoy talking to the experts, whether they're working at the grassroots, in business, as policy makers, in academia, or starting their own enterprises. There's little that I find so uplifting as hearing someone express their ambition to drive change, and describe the opportunity they have spotted. They know what they are up against, but they refuse to be discouraged.
I'm on the jury for the European Commission Environmental Management Awards Scheme and the EU Ecolabel Communication Awards, and I sometimes escape the office to speak or chair discussions at conferences: recently the World Forum for a Responsible Economy, the Future Cleantech Forum, and the Euro-Mediterranean Energy Efficiency Forum.
Your first book, 'The Brand Strategist's Guide to Desire', will be published by Palgrave Macmillan in 2014. Can you tell us more about that?
It offers brands a new approach to asking what consumers are looking for – beyond their basic needs – to enhance their lives and their experience of the world. Many brands are looking to contribute to society in a 'net positive' way: this should give them some ideas.
The editorial team are tweeting @GreenFutures and Anna Simpson can be found @_annasimpson.