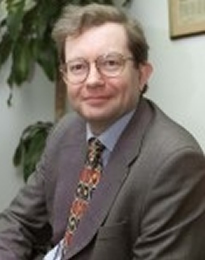 "My job is to see the big picture", says Brian Groom, UK business and employment editor at the Financial Times. Writing for the news pages, special reports and Weekend FT as well as his weekly Notebook column helps to paint this picture for FT readers.
About the FT
What do you think makes the Financial Times such an enduring and reliable source for information? Accuracy and reluctance to distort the facts to fit a headline.
How do you decide and plan the content for the Business and Employment section? Business and employment don't appear as a separate section. My current job is mainly a reporting and writing role, so I cover those broad topics, mostly for the national news pages but sometimes for companies and markets, the analysis page, special reports or Weekend FT. Most of our reporters cover specialist beats: my job is to see the big picture.
You write a weekly Notebook column for the paper and website – what makes a story stand out for you? I try to make it a wry take on life around the UK, so it's things on which I can find something original to say, which hopefully will interest or amuse people. The richness and diversity of the British Isles is what most enthuses me.
Where do you find inspiration every week? God knows. I read a lot of newspapers and websites, but I always seem to end up looking at a blank screen and wondering what to write. Something comes in the end.
How has the paper changed in the time you've worked there? Is the editorial process very different? I first started in 1978 (I'm on my second stint at the FT) and its culture and ethos have remained amazingly stable, despite its global expansion. But the processes have changed hugely. We now publish four main print editions (UK, Europe, US, Asia), plus FT.com, which is like multi-dimensional chess, so we try to keep it simple. We have a 24-hour news operation and a lot of stories are written first for the web and then developed for the print editions (except scoops and embargoed stories).
About PRs
Do you work closely with PRs or do you keep them at arm's length? They've got their job to do and I've got mine. Some good stories come via PRs so I'm looking out for those but I have to be wary of getting flooded. News space is limited, so only a tiny proportion of potential stories make it.
If you could make one change to the way PRs deal with you, what would it be? Read the paper sometimes to understand what we're interested in (not all do this).
How should a PR approach you about their client? By email, preferably.
What information/input from PRs is most useful to you? Succinct information about clients and potential story angles.
When is the best time for PRs to contact you, and what is your deadline for contributions? Mornings are on the whole the best time. Advance warning of important things coming up is always useful. There are no fixed deadlines for contributions, but early ones usually stand the best chance.
About you
Describe a typical day at work: What are your editorial duties/responsibilities (e.g. commissioning, subbing, features, interviewing) There aren't many typical days: I could be out at a conference, off around the country for a special report, meeting a business person or sitting in the office working on news stories or features. If I'm in the office, I check emails, the wire services and the other papers when I get in. Often I research pieces in the morning and write them in the afternoon.
What interests you most about your job? Its diversity. On a publication that mostly employs specialists, I'm privileged to have such a broad canvas.
Where have you worked previously, and how did you end up in your current position? What initially inspired you to get into the journalism industry? What else do you do with a degree in English? I started as a trainee reporter (and sports editor) on a small weekly called the Goole Times in Humberside, which was then part of the Yorkshire Post group. From there I went to the FT: I was a subeditor on the international edition launched in 1979, then a labour reporter during the miners' strike and UK news editor. I left to launch Scotland on Sunday in 1988, where I was deputy editor and then editor. I came back to the FT in 1997, since when I've been regional affairs editor, political editor, Europe edition editor and comment and analysis editor.
Is there anything you're still itching to write about/a person you'd like to interview? There was only one: "Lancashire win county cricket championship after 77-year wait." But it happened last year (though I didn't get to write it), so my life is fulfilled.
Do you find social media a useful tool? Occasionally, yes, but I'm not a very skillful user of it.
And finally… one of your recent Notebook columns was called "Marxism and the Muppets'… if you had to pick a favourite Muppet, who would it be? (I won't ask if you have a favourite Marxist…) Miss Piggy. She's the Trotsky to Kermit's Lenin. [img|jpg|Brian Groom] [lnk|http://www.featuresexec.com/mo/353|_self|Financial Times (FT)]