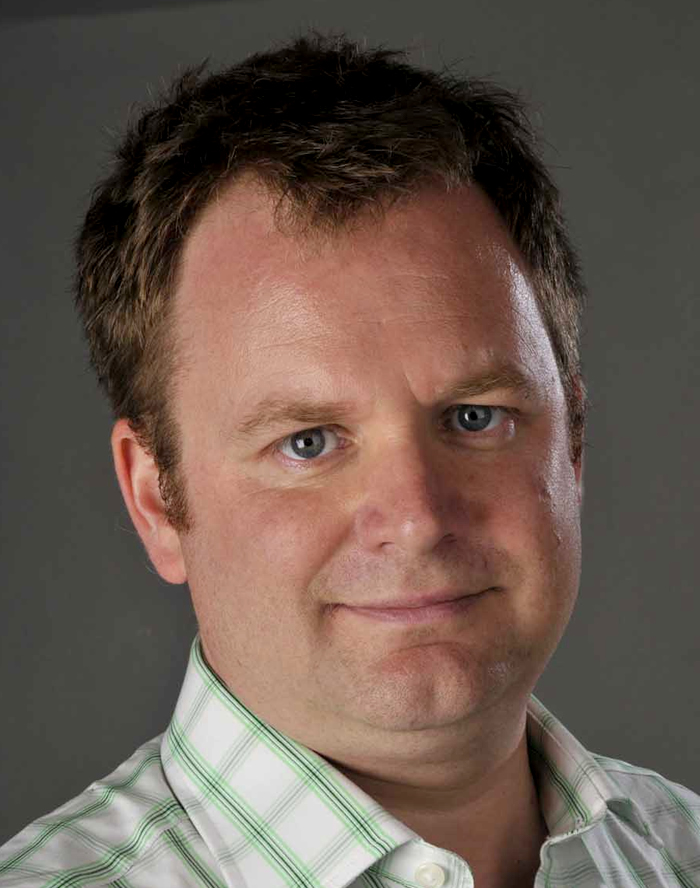 Interested in finding out how to keep the costs of motoring as low as possible? Then your first port of call should probably be What Car? – Haymarket's monthly motoring magazine. Editor in chief Charles Hallett made the move from its sister magazine Autocar last year – in today's interview we hear about this change of direction in his career and how he plans to drive What Car? onwards and upwards (or rather, forwards, this being a car metaphor…)
About the publication:
Who reads What Car? magazine, and how many of them are there?
What Car? readers are a hugely mixed bunch but they all have one thing in common: they are in the market to buy a new or used car or want to find out how to keep the costs of motoring as low as possible and how to buy and run a car as safely, cheaply and easily as possible.
We sell around 80,000 issues a month and we have 1.4 million unique users per month on whatcar.com
Before becoming editor in chief at What Car? earlier this year, you worked at Autocar magazine (also published by Haymarket); how have your responsibilities changed?
Running Autocar and What Car? are surprisingly similar. Yet the focus of the titles is different. But there is still a big team to manage; I still have the challenge of running a successful magazine and website and still have to produce ways of creating top quality editorial across a number of platforms. As does any modern editor.
What makes What Car? different from the other outlets in the motoring magazine sector?
What Car? is different from every other motoring publication because we focus exclusively on the needs of the car buyer and are helping them to decide which car to buy and how to save money doing it. There's no real attention paid to servicing the needs and enthusiasms of 'petrolheads' – though they are always welcome.
How do you decide the content for each issue?
We just make sure that we include all the latest models and write stories that are currently of interest to car buyers and owners.
Are there any exciting features coming up that you'd like to tell us about?
In 2012 we have the annual What Car? Car of the Year awards. These are the UK's biggest motoring awards and mean a great deal to car makers. It's usually our best selling issue of the year too.
Do you produce a features list?
No – because we are not a B to B mag and want to be as timely for consumers as possible.
About PRs:
Do you work closely with PRs or do you keep them at arm's length?
The car industry is a sophisticated business and we do work very closely with the car makers' in-house PR teams.
How should a PR approach you about their client?
Too many PRs from agencies think that all motoring journalists want the same thing and disregard the character and focus of the indiviual publications. It would be good if they understood that before they made the call or sent the email.
What information/input from PRs is most useful to you?
The best thing a car company can do is tell us about forthcoming models with plenty of notice.
When is the best time for PRs to contact you, and what is your deadline for contributions?
Any time. We are happy to send our publication dates to anyone.
About you:
Describe a typical day at work: What are you editorial duties/responsibilities at the outlet (e.g. commissioning, subbing, features, interviewing)?
My editorial duties are to decide the ultimate direction of the magazine and website, be in charge of all the content, run the team and be an ambassador for the brand. That means I do very little day-to-day journalism or commissioning as we have a large team to take care of that.
But it means that every day is different. I sit in a lot of meetings obviously – not just editorial meetings but I also get involved in the business side of things. I meet a lot of people from the car industry, I meet the magazine's clients and partners and I still do a fair bit of travelling to overseas motorshows (LA and Tokyo), etc.
What do you enjoy most about working at What Car?
It's always great to work for a market-leading mag and in such a highly motivated team.
Before your time at Haymarket, where have you worked previously, and how did you end up in your current position?
I have worked for Haymarket since I left university and have ended up in my current position by climbing the greasy pole and having a bit of good fortune along the way.
Do you tweet?
I do tweet. But it's only ever about cars and usually to send people to our website. I don't think that people want to know what I had for breakfast. And, anyway, I don't want to tell them.
If you could time travel what time would you go to?
To have been young and wealthy in London in the mid-sixties would have been fun.
[img|jpg|Chas Hallett]
[lnk|http://www.featuresexec.com/mo/10870|_self|What Car? on FeaturesExec]